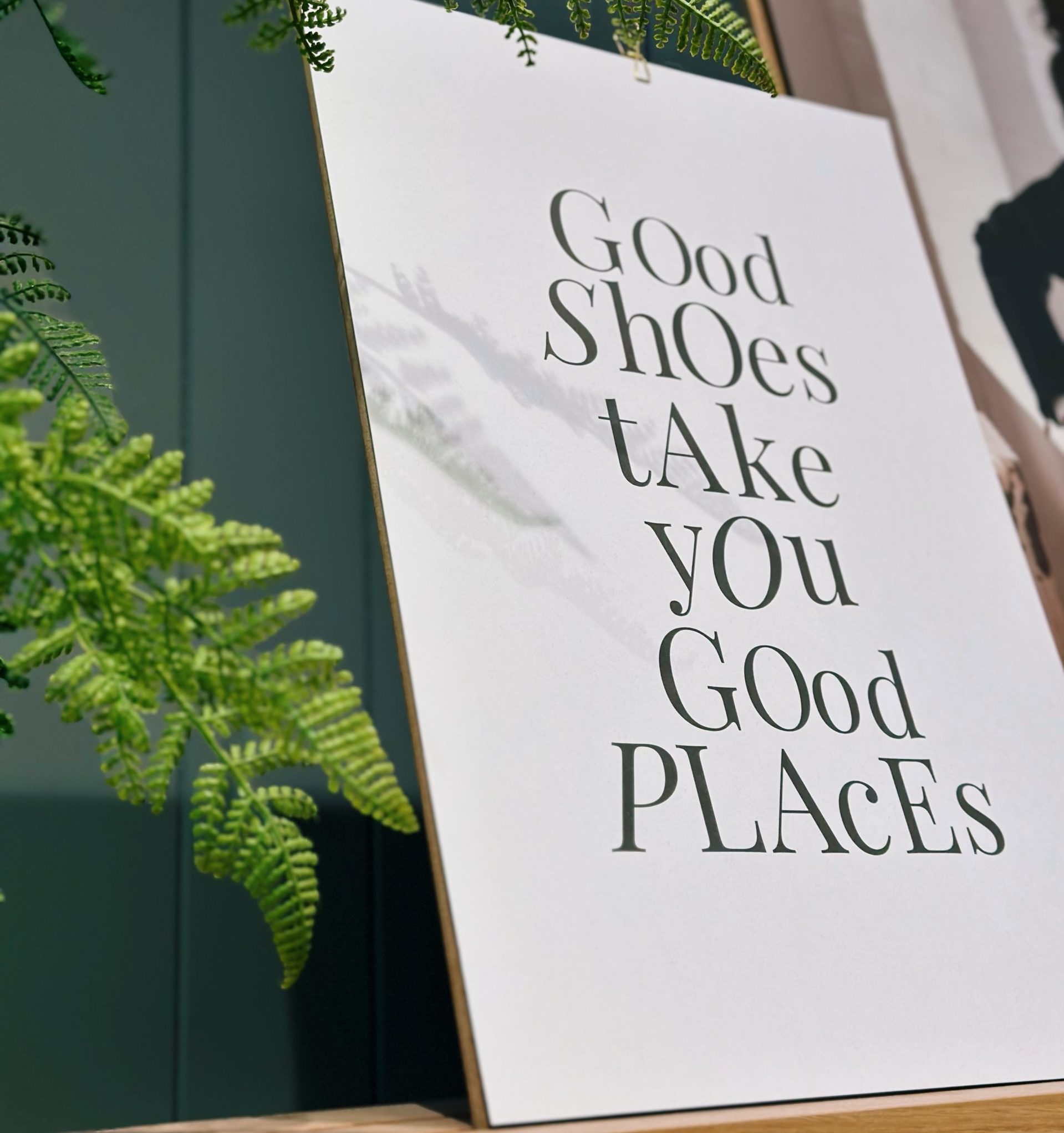 Fashion
Spring in your step
Spring is a time of renewal, and what better way to welcome the season than by refreshing your shoe collection?
Spring shoes often get overlooked when it comes to updating our wardrobes for the new season. You might think you can squeeze a few more wears out of your winter boots, but with blue skies and higher temperatures ahead (we hope), your future self will be over the moon that you treated yourself to some of the trendiest spring shoes sooner rather than later! Put your best foot forward this spring with the hottest shoe trends of the season all found within The Glades; the search for your next spring shoe begins and ends here.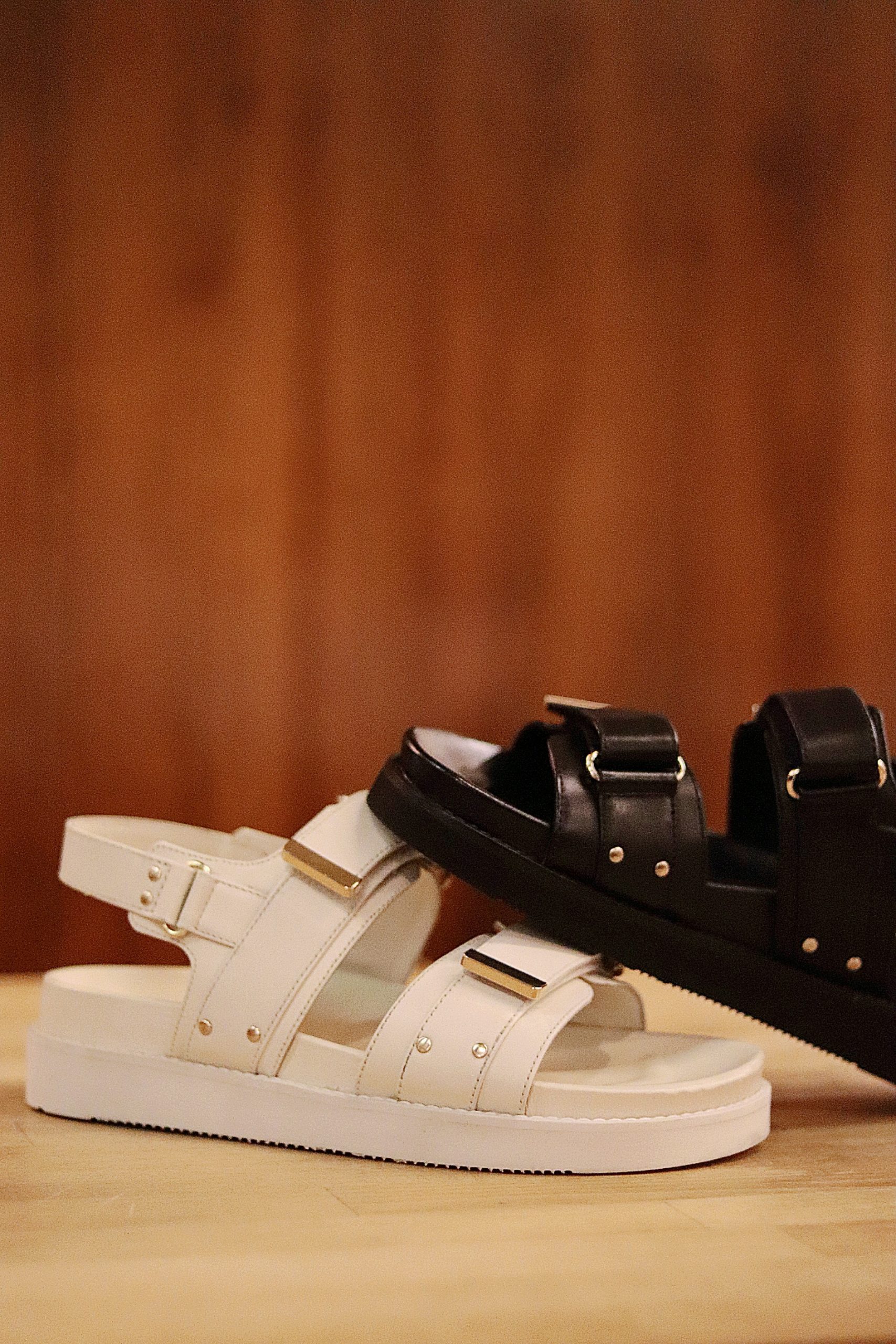 Mint Velvet - Jamie chunky sandal
You can't go wrong with a great pair of chunky sandals in your Spring wardrobe! A shoe that goes with anything, giving you that extra height and elevating any outfit- nothing screams 'Spring is here' like a pair of chunky sandals!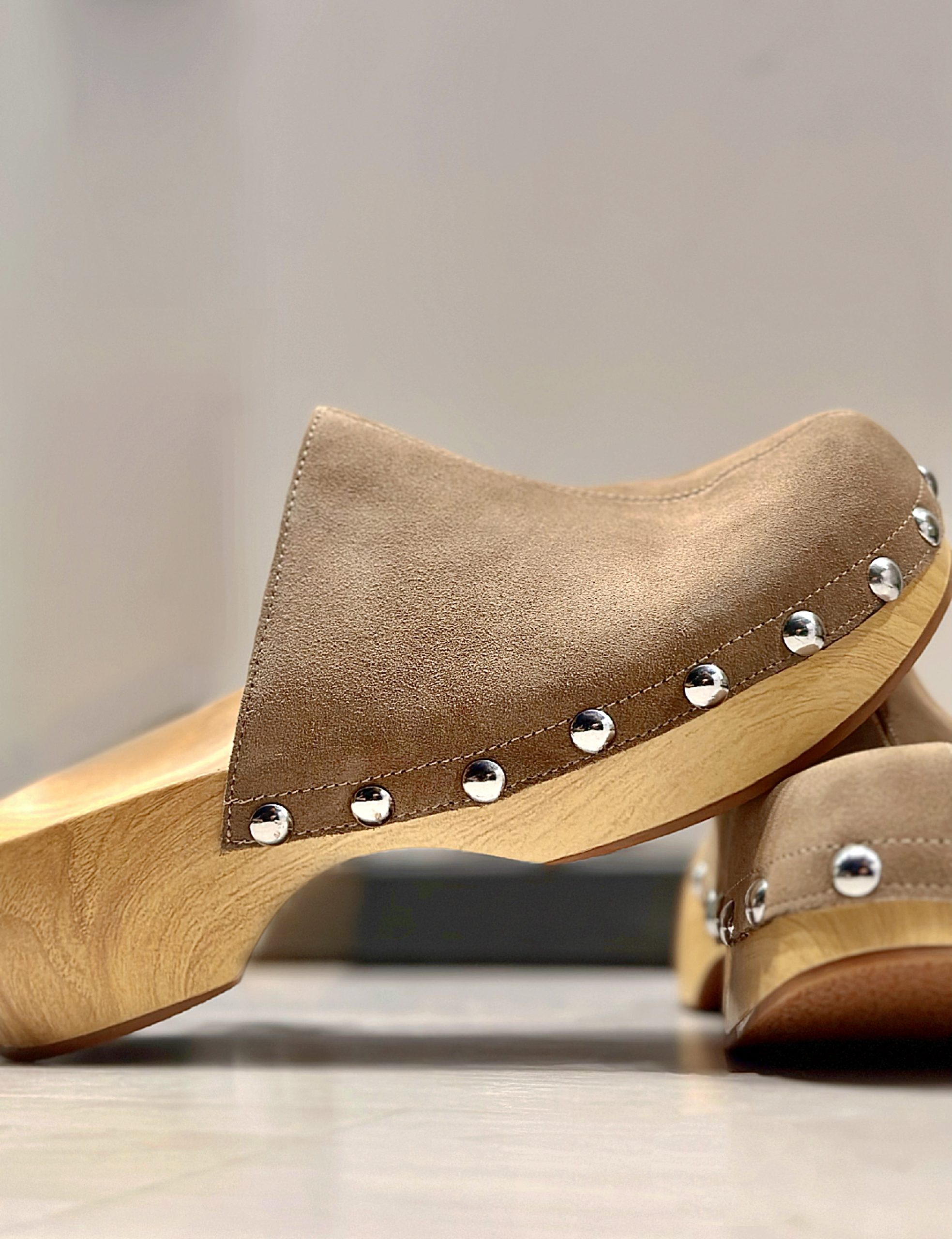 ZARA - SPLIT SUEDE STUDDED CLOGS
All aboard the clog train! Clogs are a type of shoe that has been around for centuries, and they have evolved over time to become a popular fashion piece. They are perfect for adding a touch of retro style to any outfit and are a favourite among fashion-forward individuals around the world.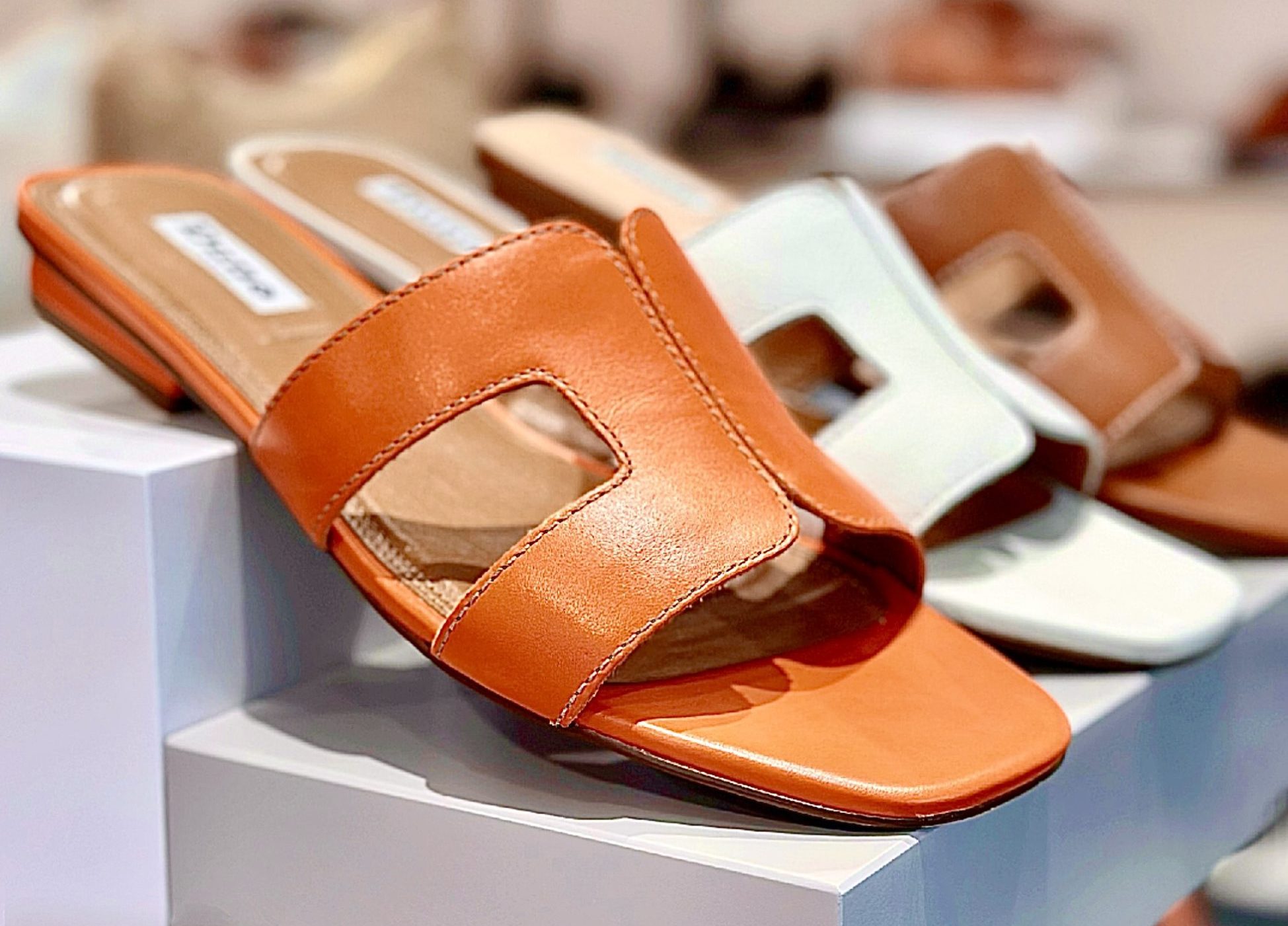 Dune - Loupe slider
Fashionable sliders are a must-have for any spring wardrobe, able to be worn with just about anything, making them a versatile choice for any occasion. Inspired by the Hermes 'Oran' sandal, these Dune shoes will have you looking high-end for a fraction of the price!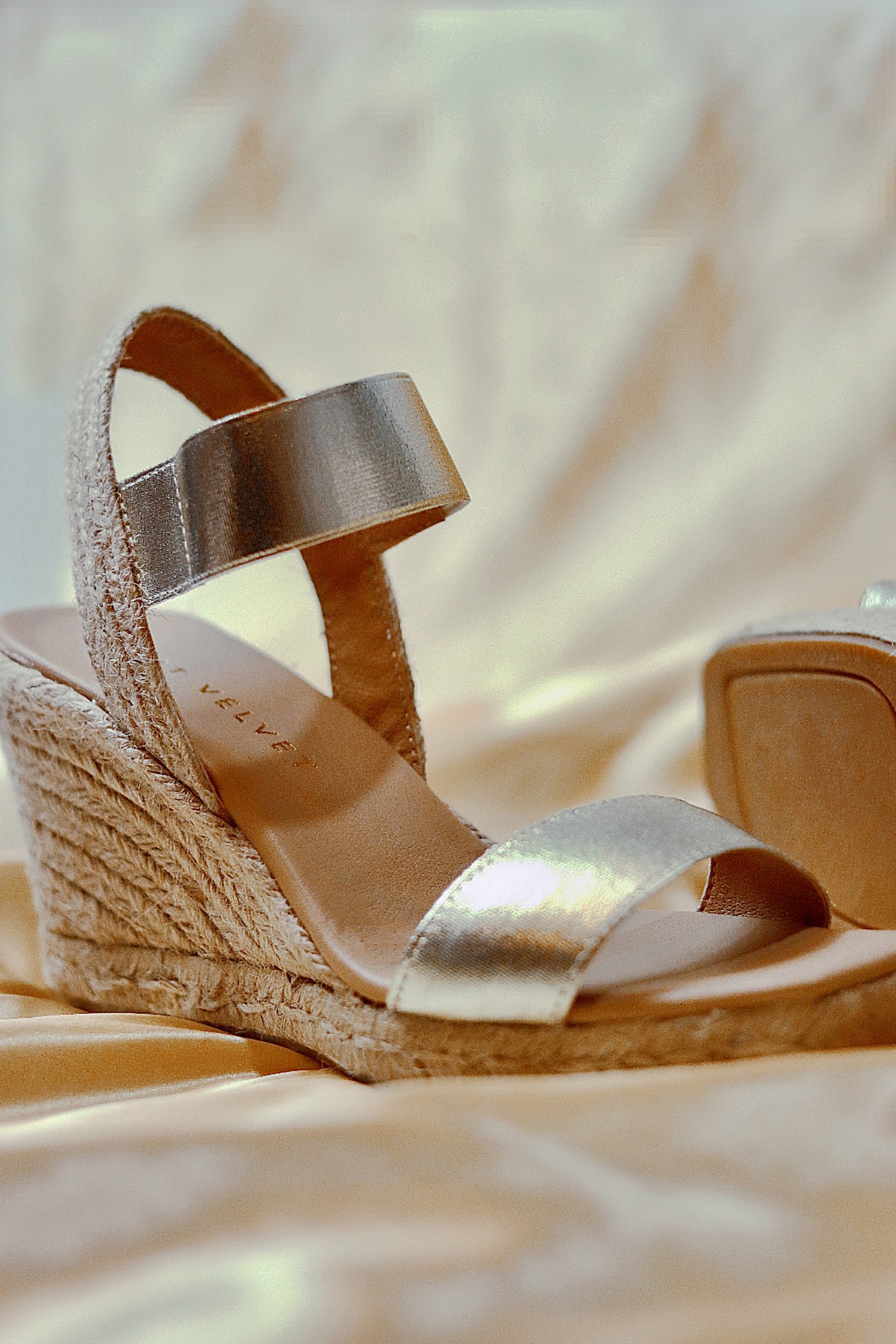 Mint Velvet - Gabriella Gold Wedge Heels
Wedges are a great option for those who want a little extra height without sacrificing comfort. They are perfect for pairing with dresses and skirts and can be worn to both casual and formal events.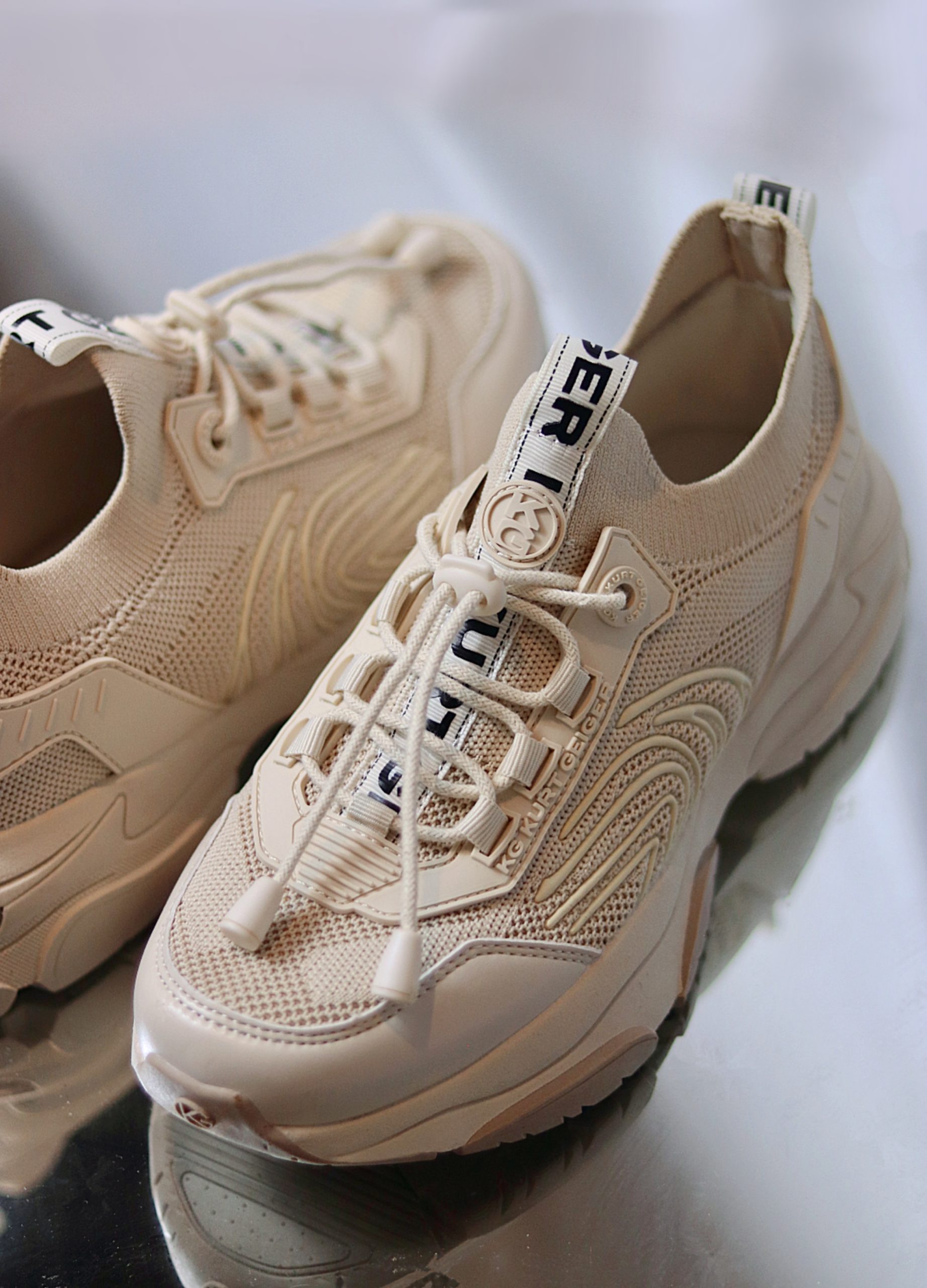 Kurt Geiger - Lexi Knit
Sneakers are a great option for those who want to stay comfortable while still looking stylish. Like these neutral sneakers from Kurt Geiger – these are the perfect fit, allowing you to dress them up or down, making them a perfect choice for any occasion!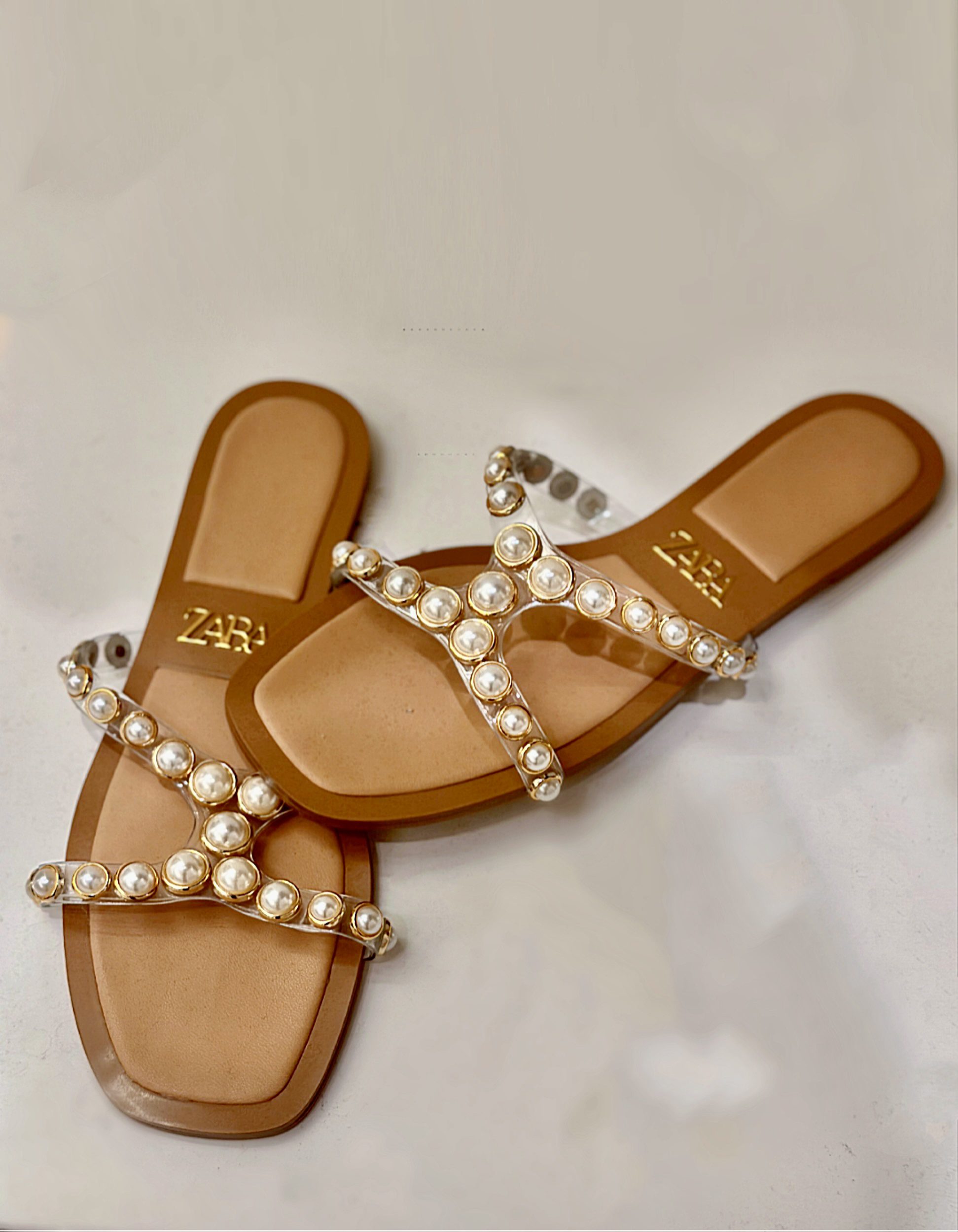 ZARA - FLAT VINYL PEARL BEAD SANDALS
Adding a bit of subtle glam to your sandals without opting for a heel, these vinyl pearl numbers from Zara will jazz up any outfit this Spring!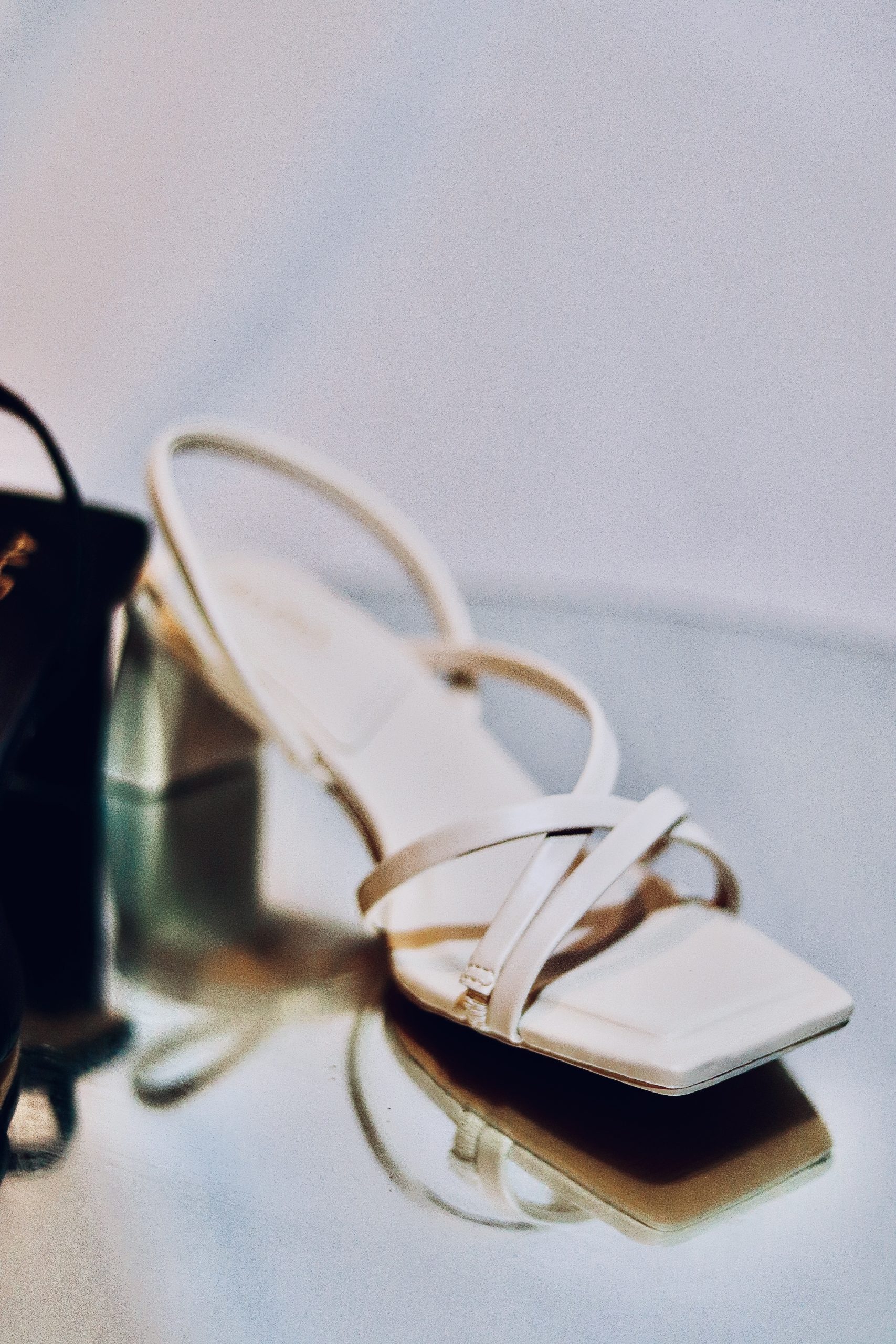 ALDO - Vak Heeled Sandals
Everyone needs a staple low chunky heel for their Spring dresses and skirts! These heeled sandals from ALDO will suit anything you pair them with!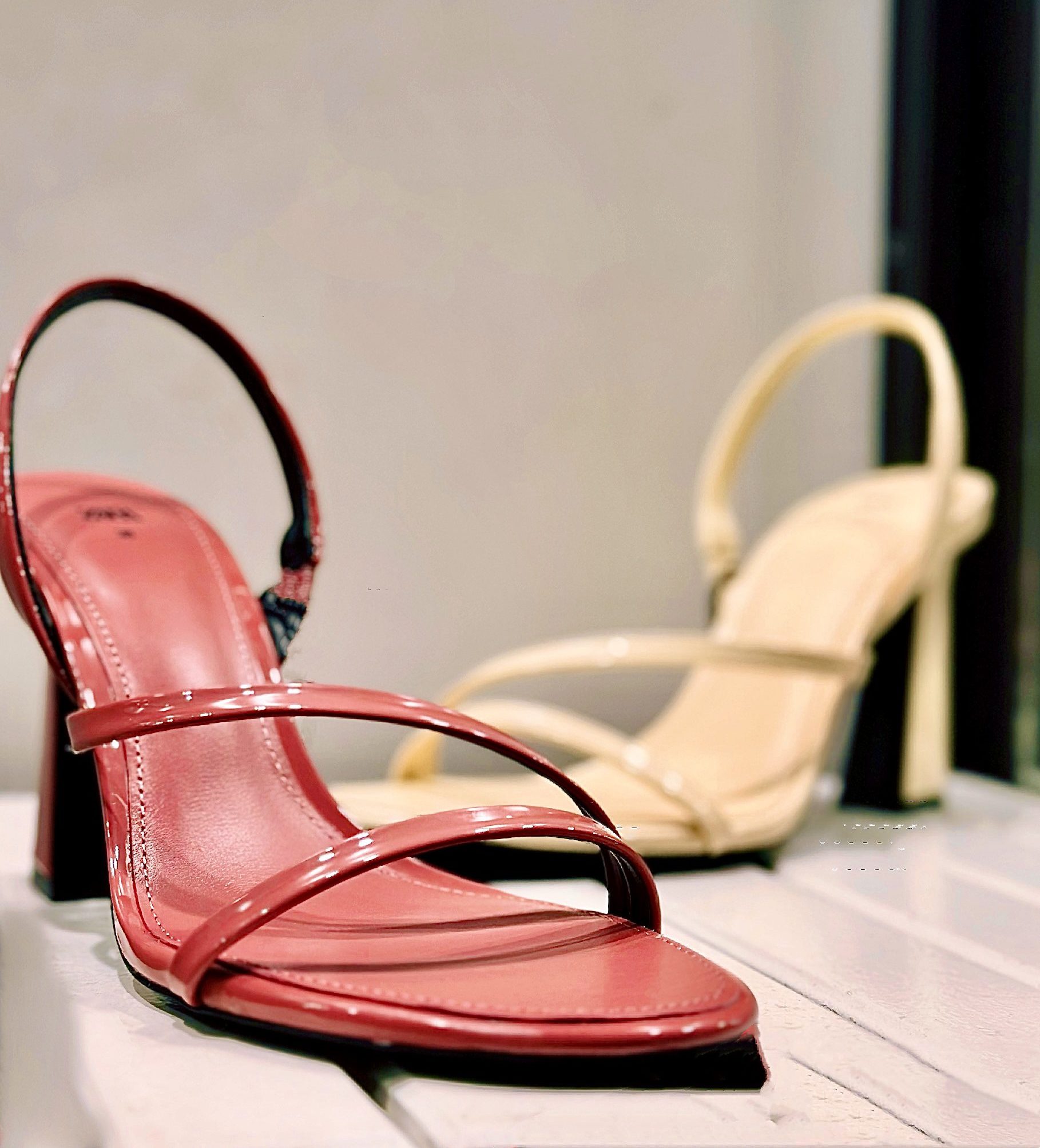 ZARA - STRAPPY HEEL SANDALS
For a more colourful look, these Zara heels will add that pop of colour to your outfits without taking over the whole look.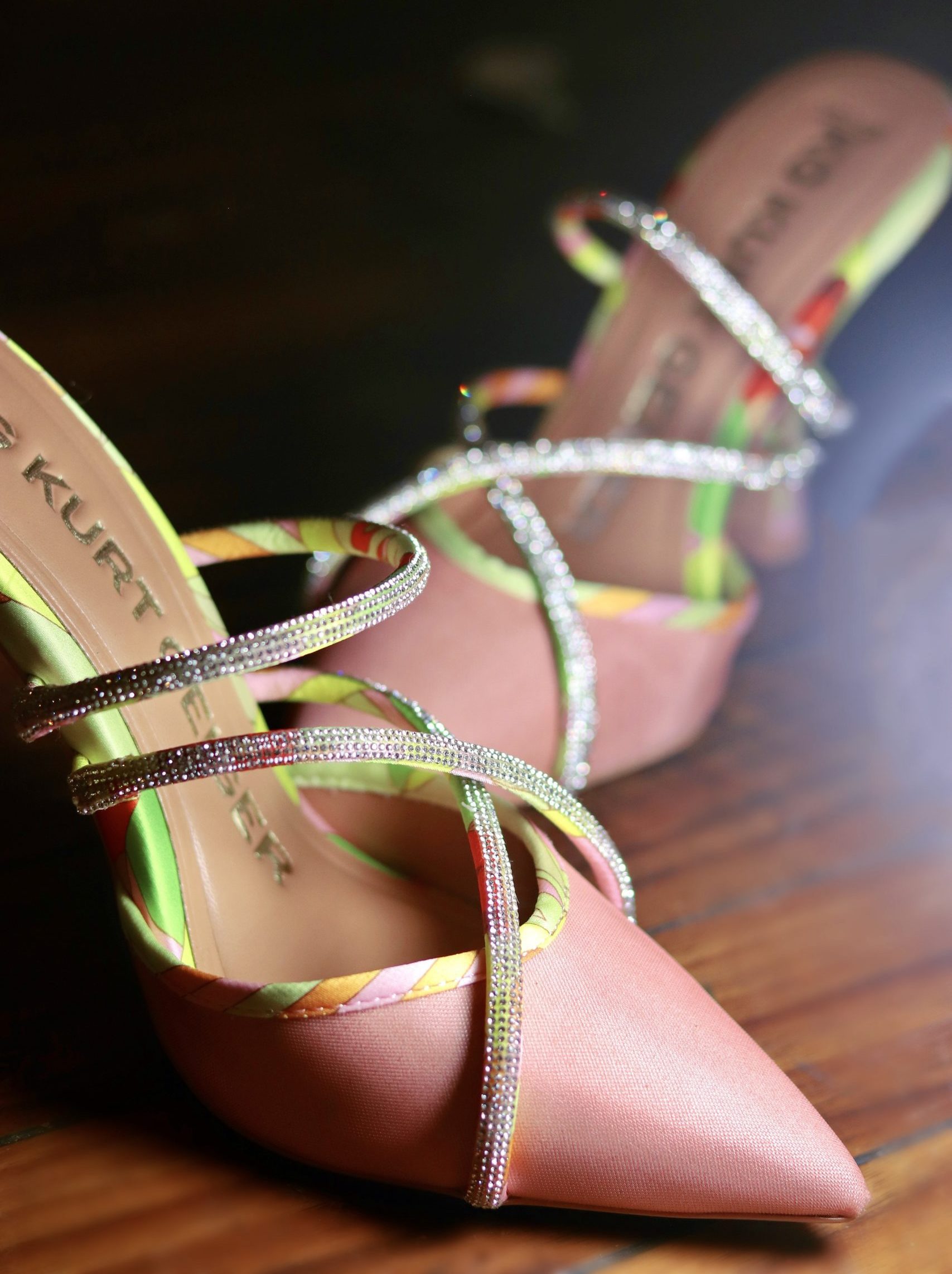 Kurt Geiger - Amari
These shoes scream glamourous Spring shoe! Let these be the statement piece of any outfit.
Dune - Maize
Mules are back! These 'Maize' mules from Dune are much more than a simple slip-on shoe, they're ultra-flattering, endlessly versatile, and suited for almost every occasion!
Whether you need sneakers, a sandal, a wedge or a mule; strut into Spring this year with us as we help you find your dream Spring footwear, here at The Glades!