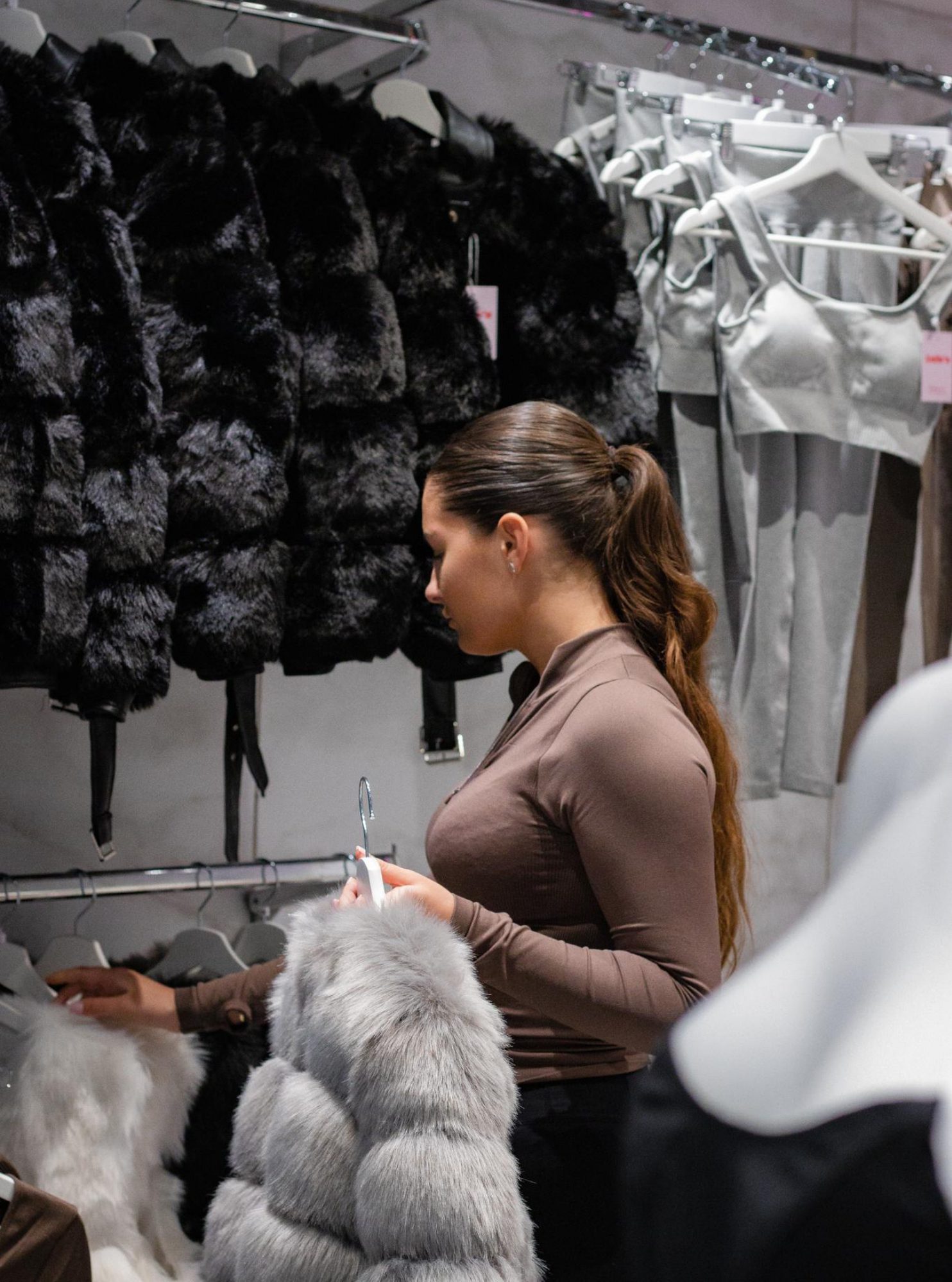 OUR GLADES
Spotlight on: Lucy Moss, owner of Ever Attire
A quickfire Q&A with Lucy Moss, the face behind one of our newest womenswear boutiques – Ever Attire.
If you've stopped by The Glades recently, you've no doubt spotted, or even shopped at Ever Attire, a new fashion boutique specialising in trending loungewear, night-out wear, and faux fur coats in the winter months.
Born in Bromley, the brand has taken TikTok by storm with their styling videos gaining thousands of views and often going viral. Ever Attire also has an impressive 17,000 strong Instagram following and now a stunning bricks-and-mortar store right here in The Glades.
Following a hugely successful launch back in September, we chatted to the owner of the brand, Lucy Moss, all about style, her inspirations and role models and life as a small business owner.
Q, Tell us a little about yourself.
A. My name is Lucy, I'm 19 and I'm from Bromley. I started Ever Attire when I was 16 after finishing my GCSEs and continued whilst I did my A-Levels, then eventually it became my full-time job!
Q. What inspired you to start Ever Attire?
A. My first incentive to start the business was money, however I quickly realised this was not going to be a quick fix. I didn't get my first online order until a month into business! I looked at lots of other small clothing businesses and thought, if they can do it, there's no reason I can't.
Q. Describe your brand in 3 words.
A. Fresh, timeless, unique
Q. Who has been your biggest role model in growing your business?
A. This would be my dad. I have watched him work my whole life, running his own businesses, so it really inspired me to follow in his footsteps. He is my go-to when I need guidance within the business or when I am stressing out!
Q. What inspires you?
A. Looking back at how far the brand has come and the excitement of what the future could hold.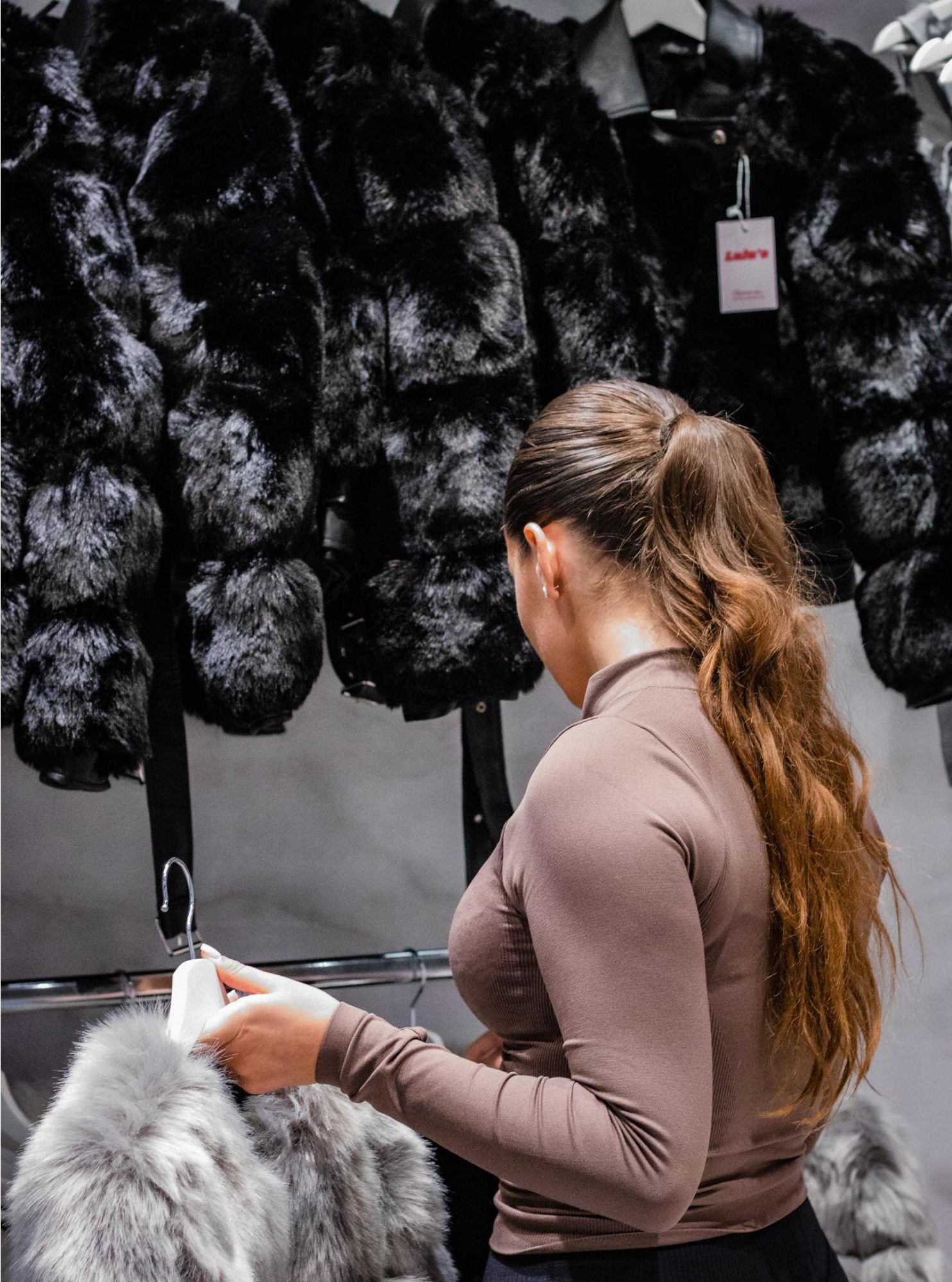 Q. What are your current favourite fashion trends?
A. Gym clothes (as its all I wear), velour and matching sets!
Q. If you could only pick one piece from your current collection, what would it be & why?
A. Our khaki, blue and black matching gym sets. They're so comfy and make you look so put together.
Q. Why did you choose The Glades for your store location?
A. Growing up in Bromley, The Glades was my go-to shopping centre, so it would only be right to have the first store in my home town.
Q. What do you love most about having your own business?
A. The freedom it gives me – every decision is mine, all the stock is chosen by me, so I can make the brand exactly how I want it to be.
Q. What advice would you give to the people of Bromley who are looking to start their own business?
A. Go for it and don't give up. I wasn't able to take the business full time until year 2 as it didn't turn over enough. Also be prepared to work 24/7!
Shop the latest collections in store at Ever Attire, located on the Ground Floor of The Glades