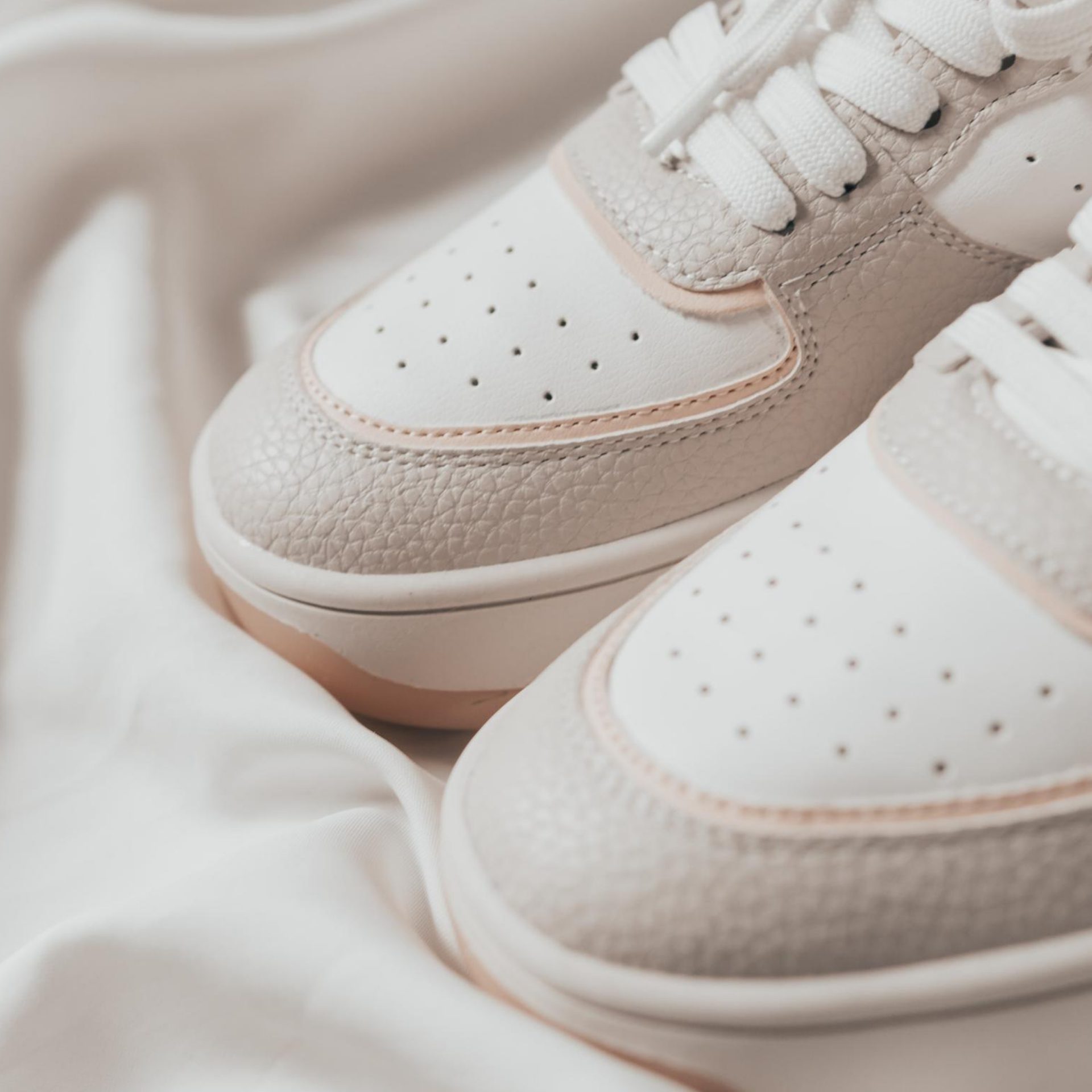 FASHION
Our Top 10 Trainer Picks
A good pair of trainers is essential. Whether you're ramping up training for a marathon or striding it out between the weekly shop and the school run, what you wear on your feet will make the world of difference.
Once a symbol for athletic agility, over the years trainers have transcended their traditional function.
The earliest trainers were created on our shores by The Liverpool Rubber Company, founded by John Boyd Dunlop, in the 1830s. Dunlop first discovered how to bond canvas uppers to rubber soles. He called his innovative creation sandshoes and they were the footwear favourite of our Victorian ancestors who would wear them on their sejourns to the coast.
Cut to today, those reliable rubber soles feature in high-fashion houses with luxury brands pushing out fully amped-up takes on the athleisure staple season after season. Drops of the freshest sneaks are much-coveted and iconic styles can fetch six-figure sums. Whereas trainers were once frowned upon in formal settings, they are now the de facto signifier of a snappy dresser. Even the gatekeepers of etiquette, Debrett's has given its seal of approval, acknowledging them as socially-acceptable attire for smarter shindigs. From the running track to the catwalk, trainers are omnipresent in today's culture and it's an industry that shows no sign of losing pace, with forecasts predicting the market to reach a value of 102 billion USD by 2025.
Here we round up the top 10 trainers for all terrains, occasions and everyday pursuits.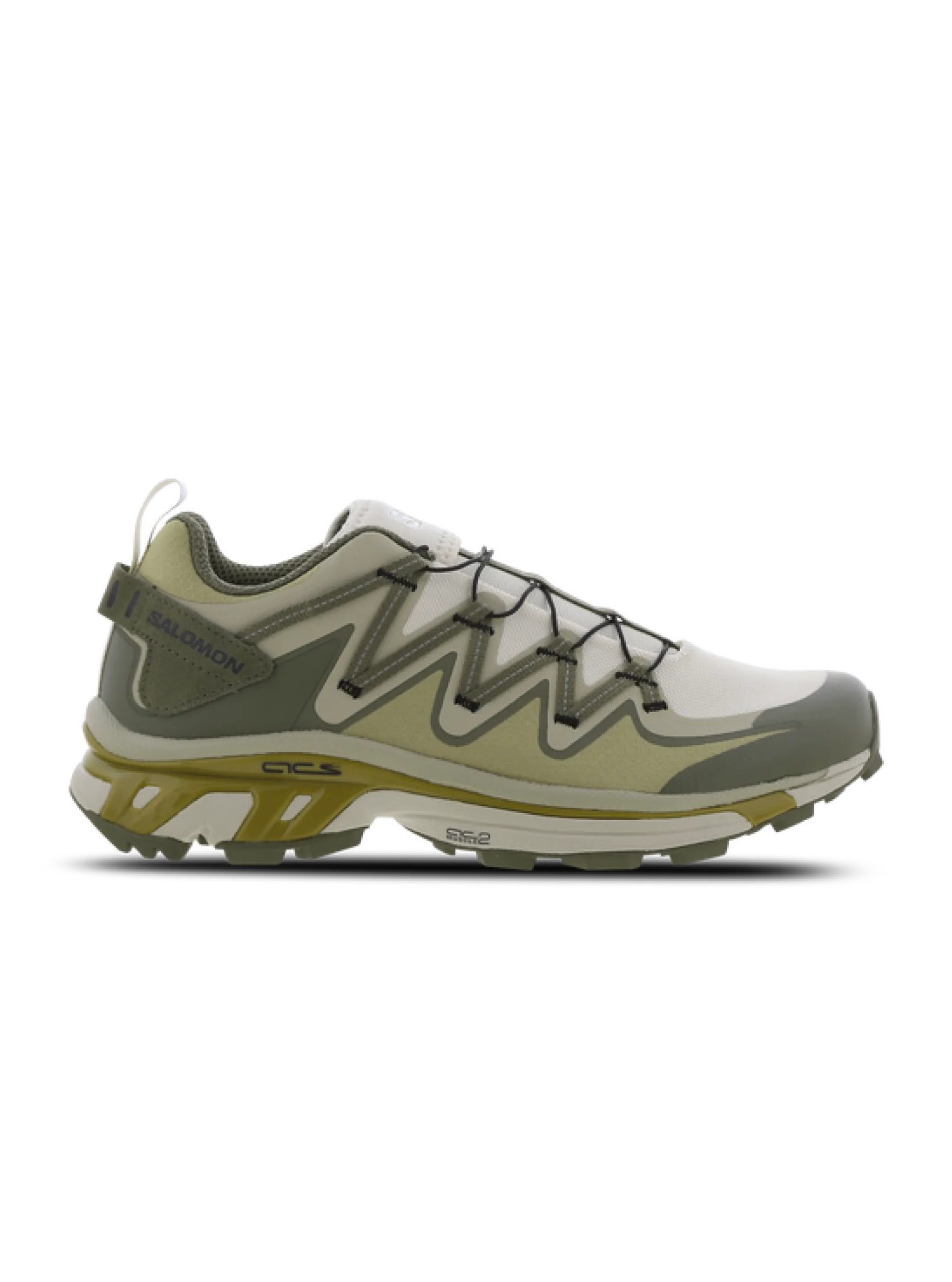 Image - Foot Locker
The trainer for going off grid
Salomon Xt-rush Utility | Foot Locker
These trainers are ready for anything and everything. They're constructed from mesh, robust ripstop and split-suede leather for a comfortable, durable ride. There's also an in-built Agile Chassis System, designed for supreme support and responsiveness to your strides. The uppers sit on heavy-tread soles, ideal for exploring out-of-bound terrains.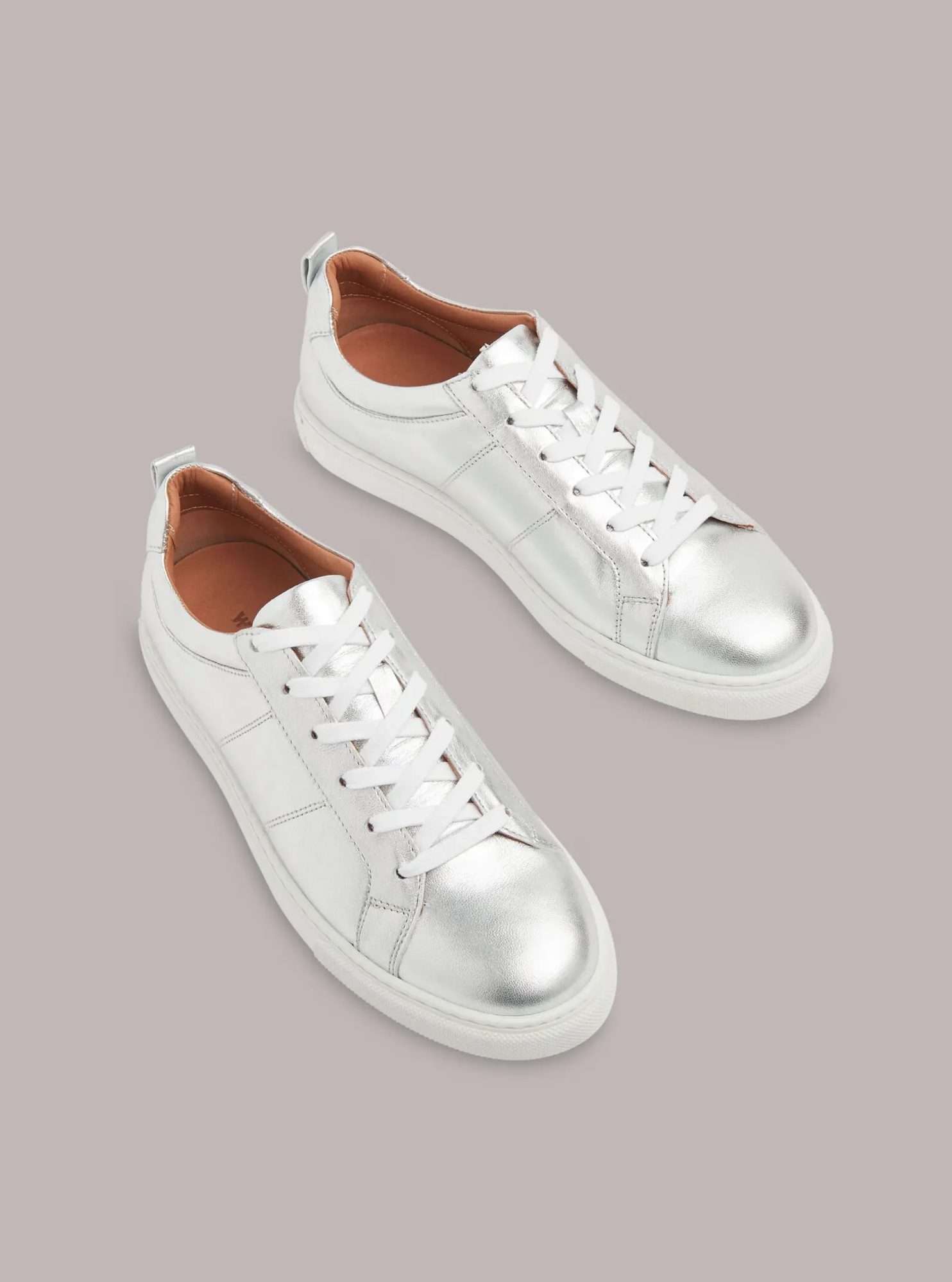 Image - Whistles
The trainer that'll take you from coffee to cocktails
Silver Koki Lace Up Trainer | WHISTLES
Whether grabbing coffee with a pal, zipping around the supermarket or meeting friends at the pub, these 'Koki' trainers are for hot footing around town. They have a minimal design giving you plenty of styling opportunities. For a winning formula, pair them with dark-wash jeans, your favourite tee or blouse and a structured jacket. They come in black, silver and white – opt for one or cover all bases and add all three to your footwear ammunition.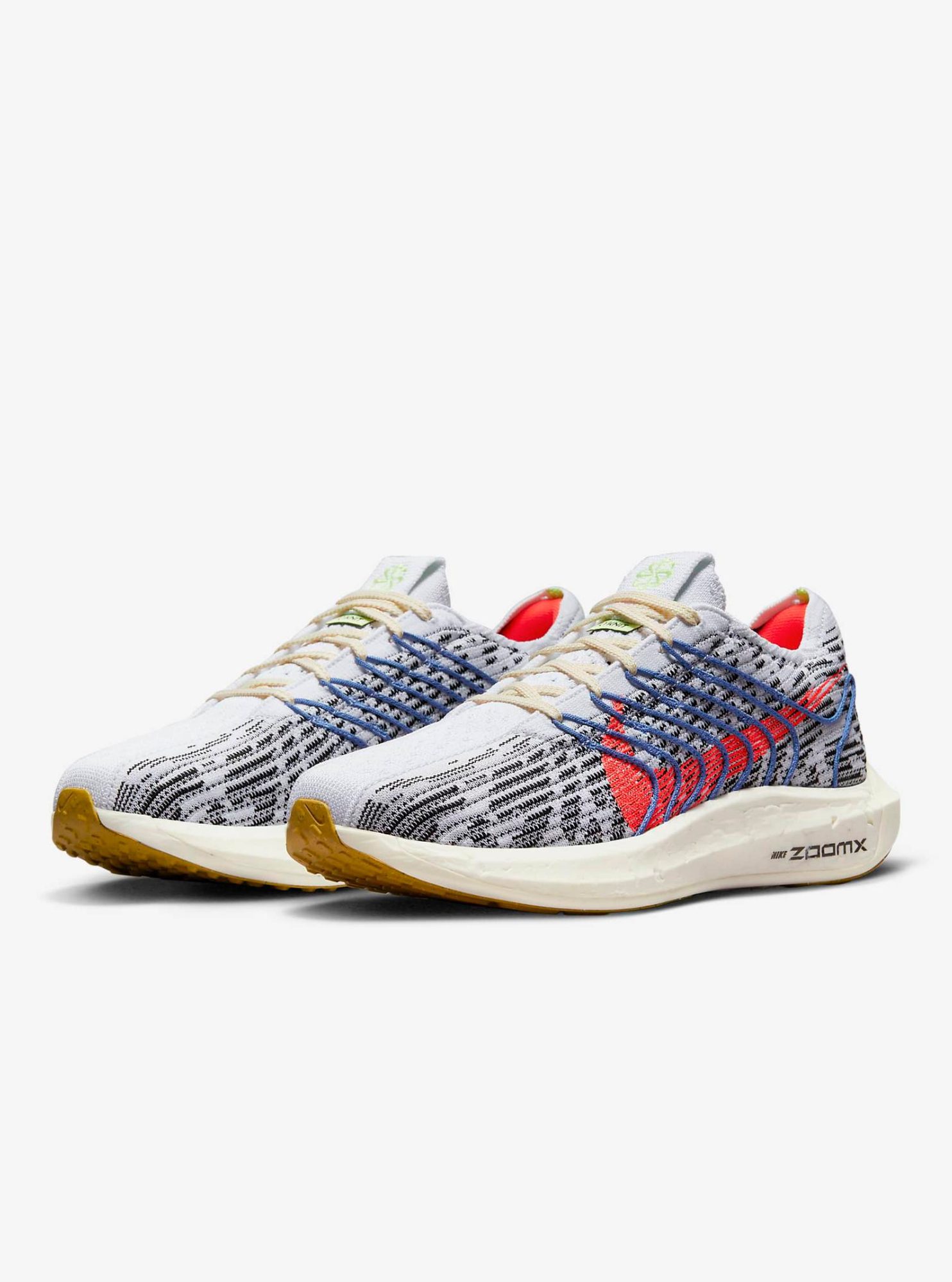 Image - Nike
The trainer for beating your PB
Pegasus Turbo Next Nature Women's Road Running Shoes | Nike 
The Nike Pegasus is the best running trainer of all time for a reason. Or rather multiple reasons. To start, the Flyknit technology on the uppers is designed to cushion and support your foot, ideal for long distance. The Nike ZoomX foam soles are responsive and lightweight, giving you bounce as you move. Not to mention the striking pink Swoosh and neat lace-up fastenings.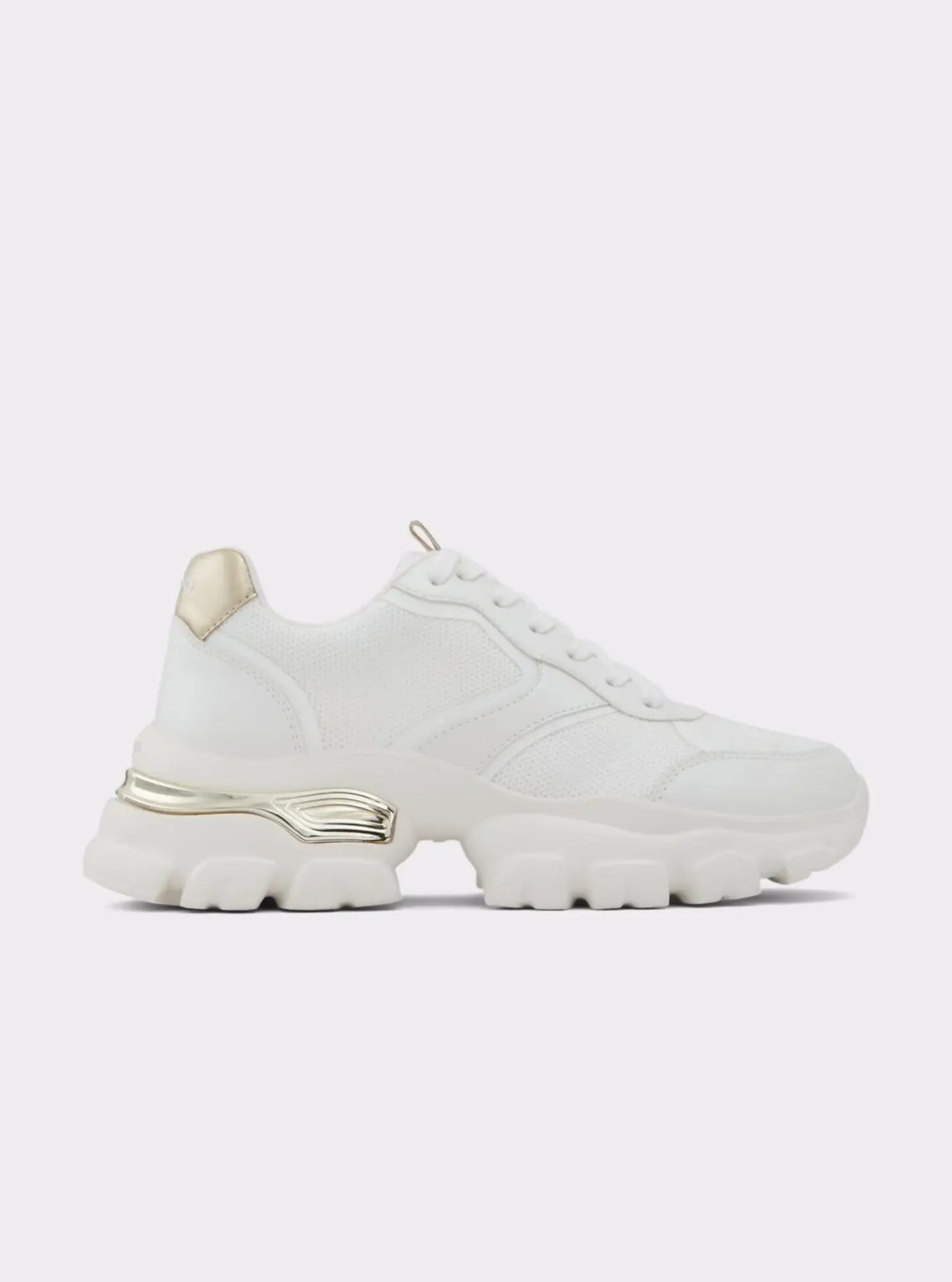 Image - Aldo
The trainer for turning heads
Women's Trainers Enzia (Gold-Clear Multi) | Aldo
Up the ante in Aldo's 'Enzia' trainers, featuring an ultra-chunky sole to add height and a sense of purpose to your stride. Both versatile and brimming with style potential, team them with jeans, sweats or tailored trousers. Note the striking gold metallic flash through the heel that will add a point of interest to any look.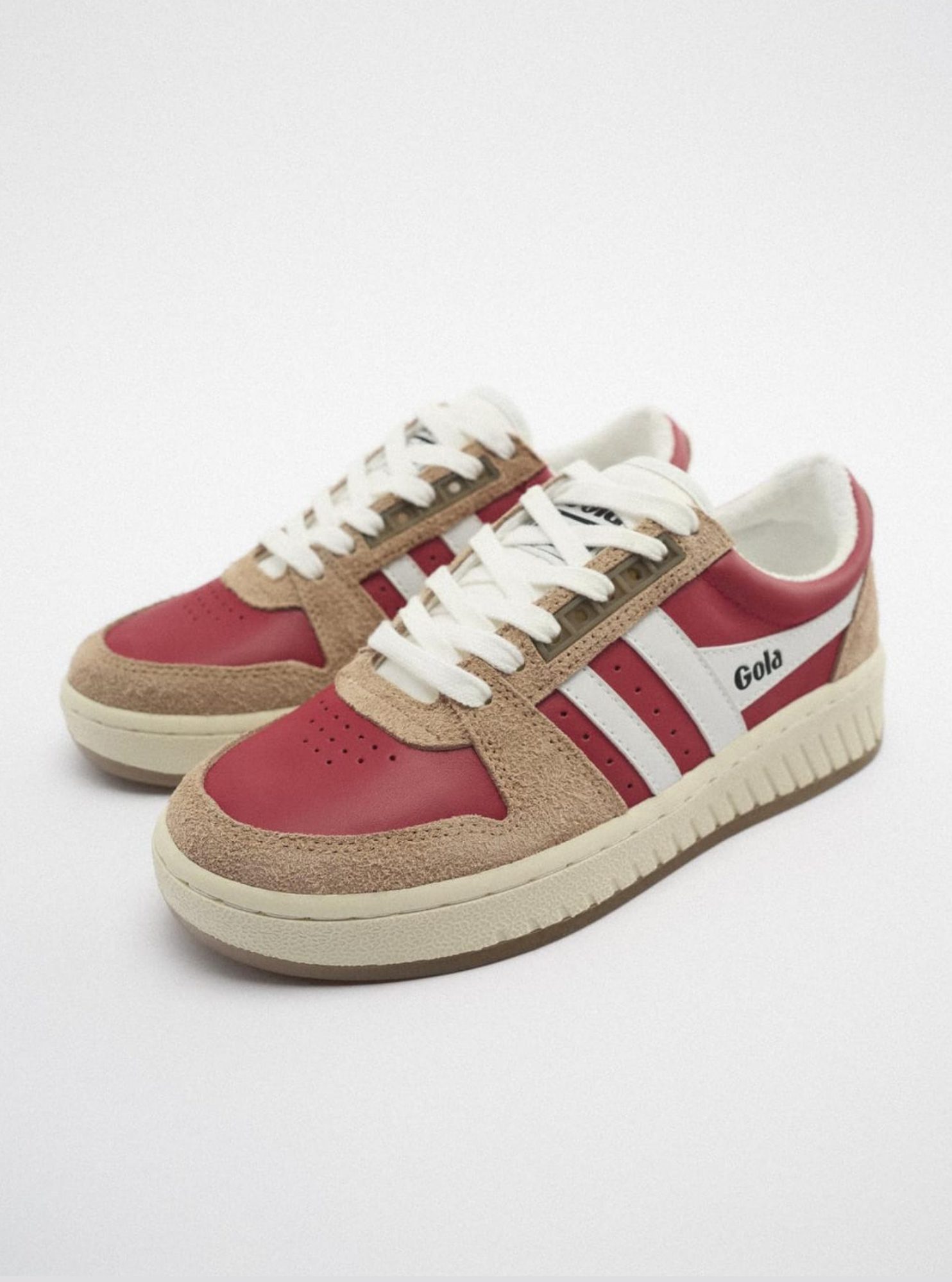 Image - Zara
The trainer collab of dreams
Gola x Zara 
British sportswear brand Gola knows a thing or two about trainers. They've been in the business of making some of the best on the block since 1905, developing a distinct look that has stood the test of time. Most recently, they've joined forces with Zara to create a capsule collection of six unisex sneakers modelled on old school silhouettes with of-the-moment detailing. Our favourites? The chunky-soled high tops, ridged with green leather accents, dotted with perforations and stamped with Gola's signature moniker.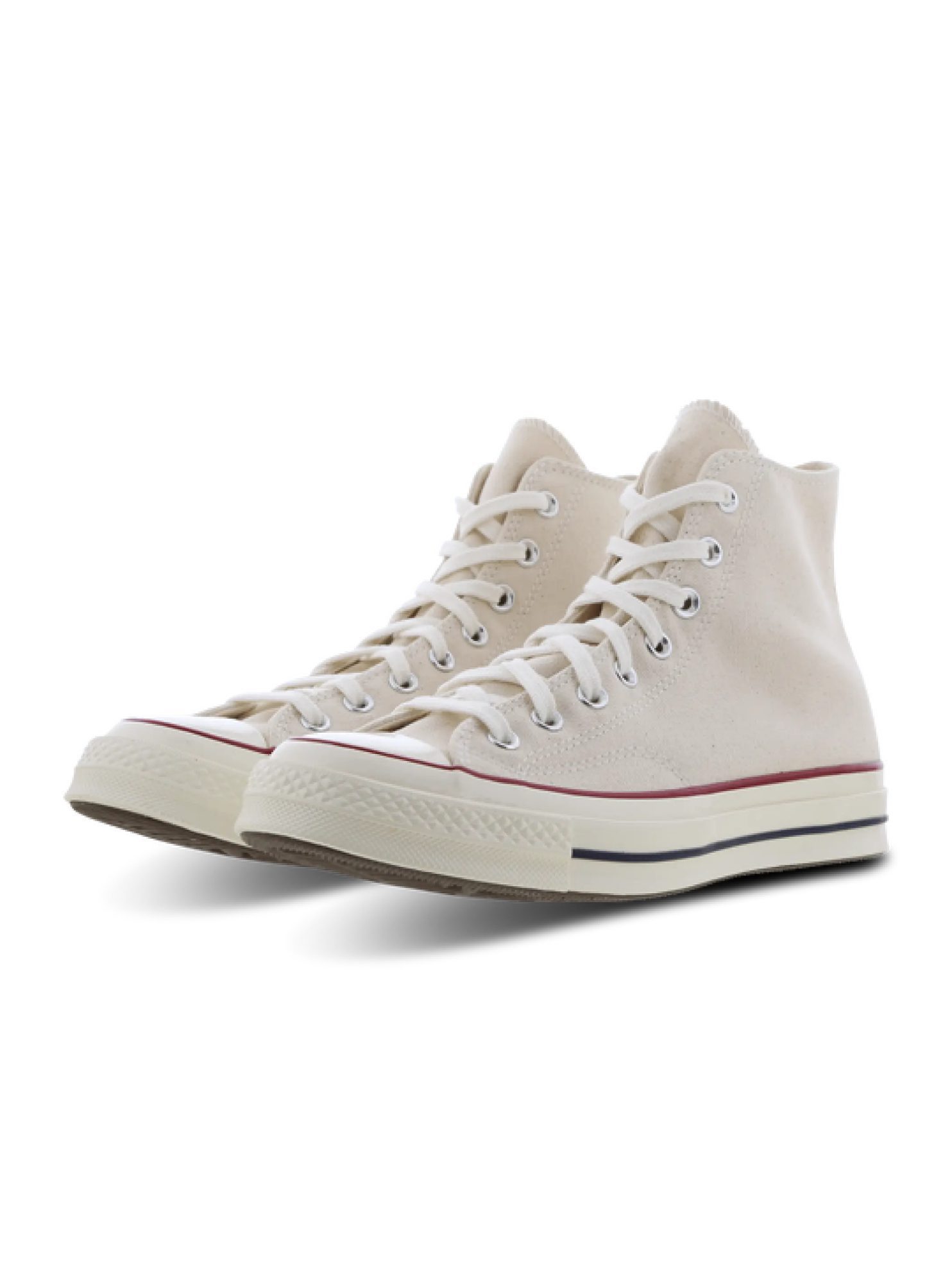 Image - Foot Locker
The trainer for all seasons
Converse Chuck 70 | Foot Locker
The Converse Chuck Taylor made the journey from basketball courts to full subcultural icon, becoming a rebellious symbol worn by the likes of James Dean, Kurt Cobain and the Ramones. Like any ABBA song, it's hard to improve on such a classic and the Chuck 70s keeps it simple, while their robust canvas construction makes them hardy enough to see you through the seasons.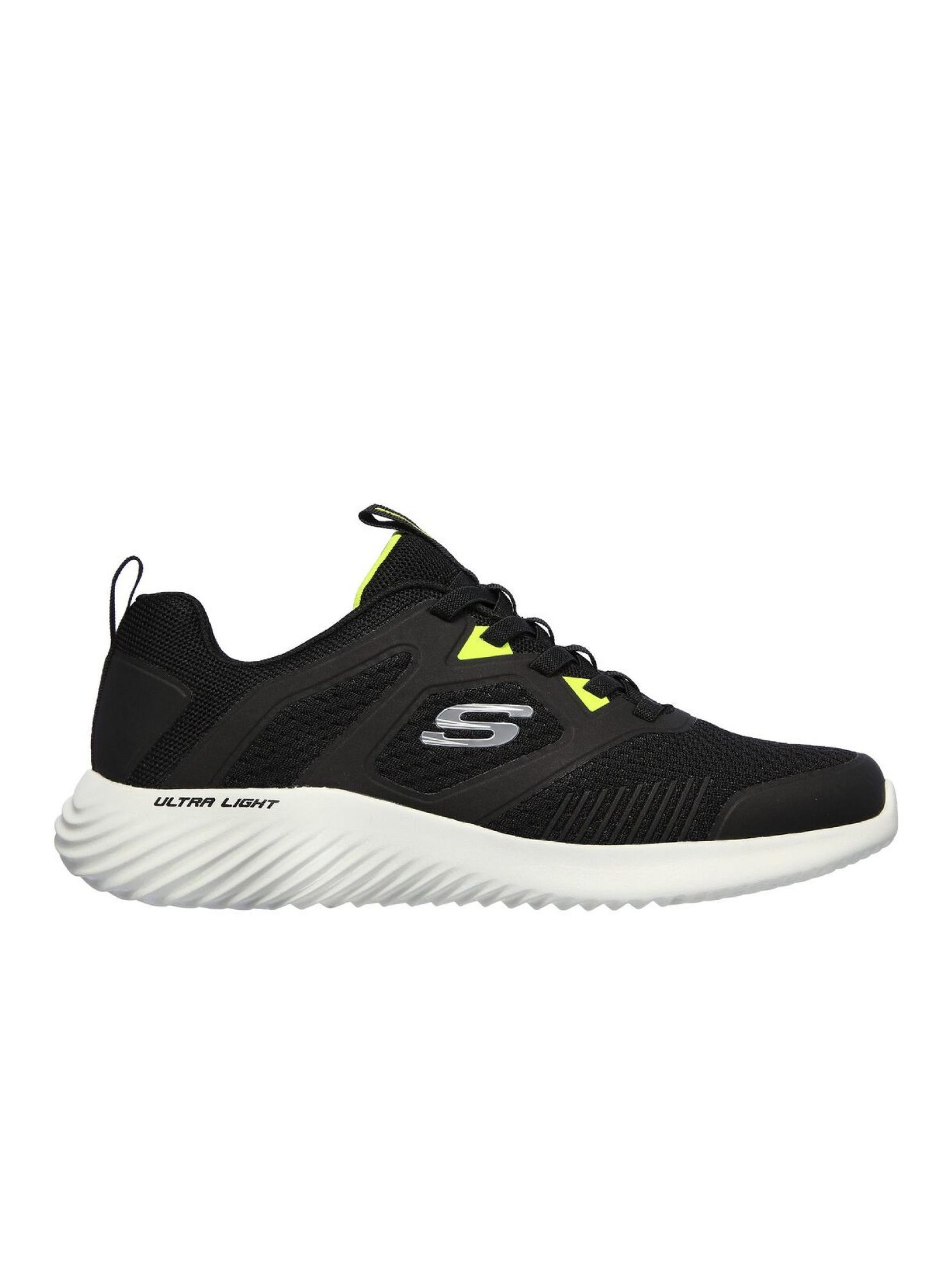 Image - Skechers
The trainer for putting a spring in your step
Bounder – High Degree | Skechers 
The clue is in the name, these trainers are for making leaps and bounds towards your destination. Formed with mesh and synthetic uppers, they're lightweight and supremely comfortable. The slip-on silhouette also makes them a breeze to slide into and once they're on, they hug your feet in all the right places to give you maximum support. Note the Air-Cooled Memory Foam® insole, that adds a Tigger-like spring to every step.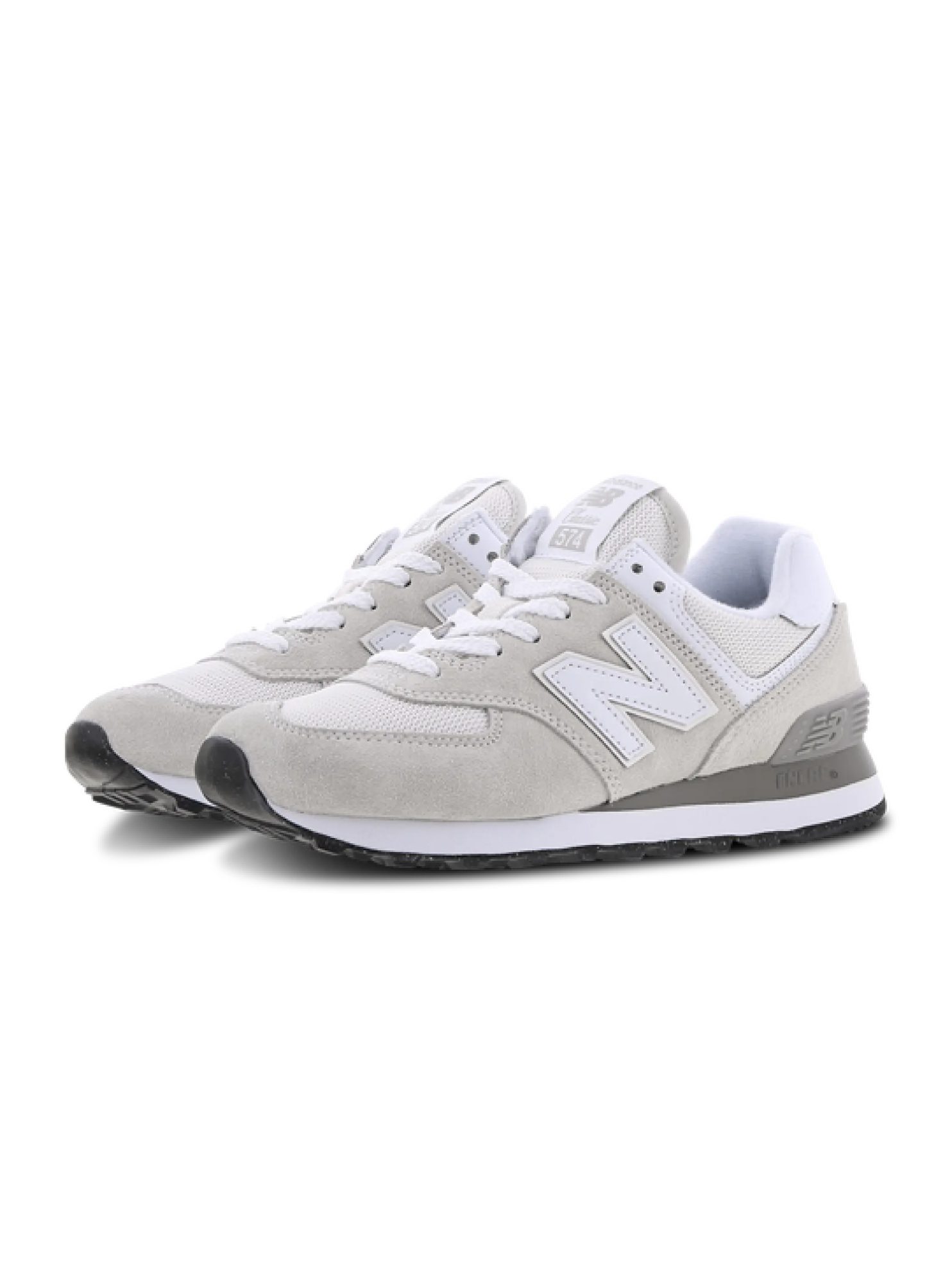 Image by Foot Locker
The trainer you won't want to take off
New Balance 574 | Foot Locker 
The 574 has more to offer than just a cool, sleek design. They're comfortable and sturdy enough to wear straight out of the box and designed to take you across all sorts of terrains, with the addition of EVA foam cushioning in the soles. The style nods to the 80s, with tonal mesh and suede panels alongside the label's signature 'N', embroidered on the uppers. If you're in search of a sneaker that will see you through the workday and miles beyond, look no further.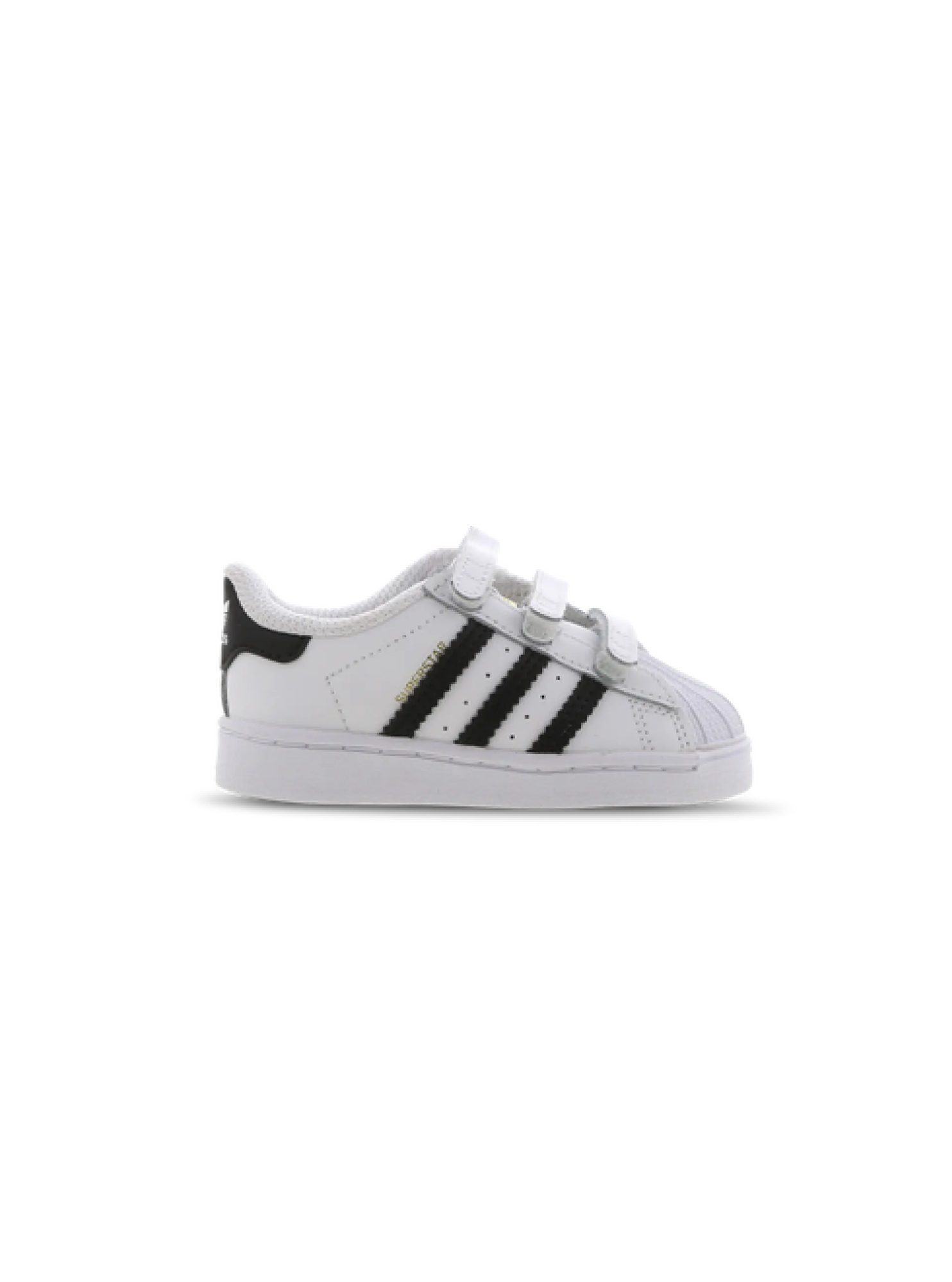 Image - Foot Locker
The trainer for first steps
adidas Superstar | Foot Locker 
Give your little superstar a pair of the iconic Adidas Superstars, made famous for being the ultimate on-court sneaker. This scaled-down version is formed of a leather upper that sit on grippy rubber soles, ideal for small people wobbly on their toes. The velcro fastenings are easy to whip on in a flash while giving a snug fit.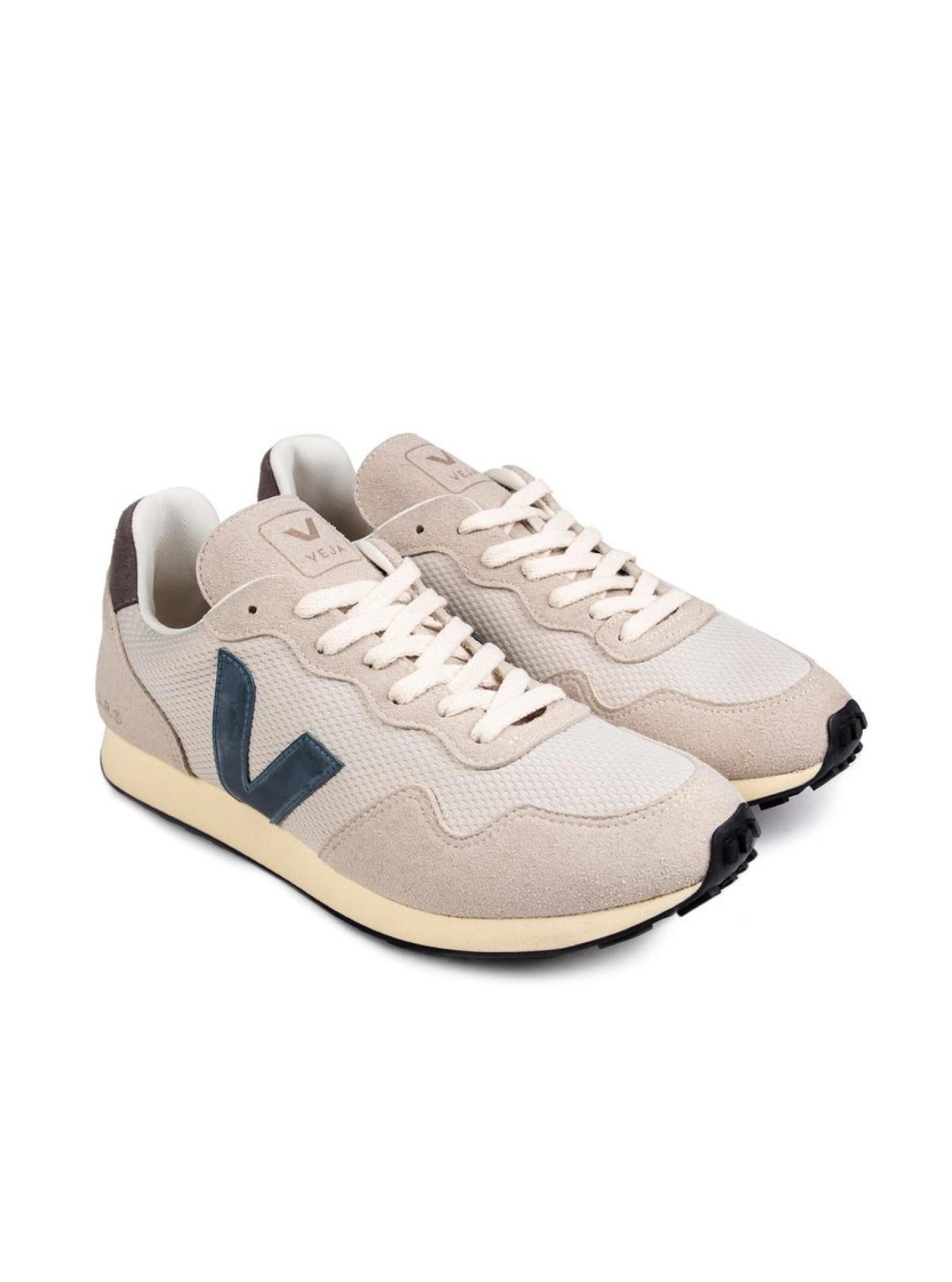 Image - Soletrader
The trainer made with the planet in mind
Mens White Veja Vegan Sdu B-Mesh Trainers | Soletrader 
Committed to total transparency across the board, French brand Veja makes trainers that feel good and do good. The brand works with suppliers to ensure the best practices in its factories and every style in their ever-expanding collection is totally vegan. These SDU B-Mesh lace-up trainers are made with breathable nylon mesh uppers with perforated panelling to keep feet feeling fresh. The label's 'V' logo in teal is embroidered into the sides with neat branding on the heel pad and tongue.