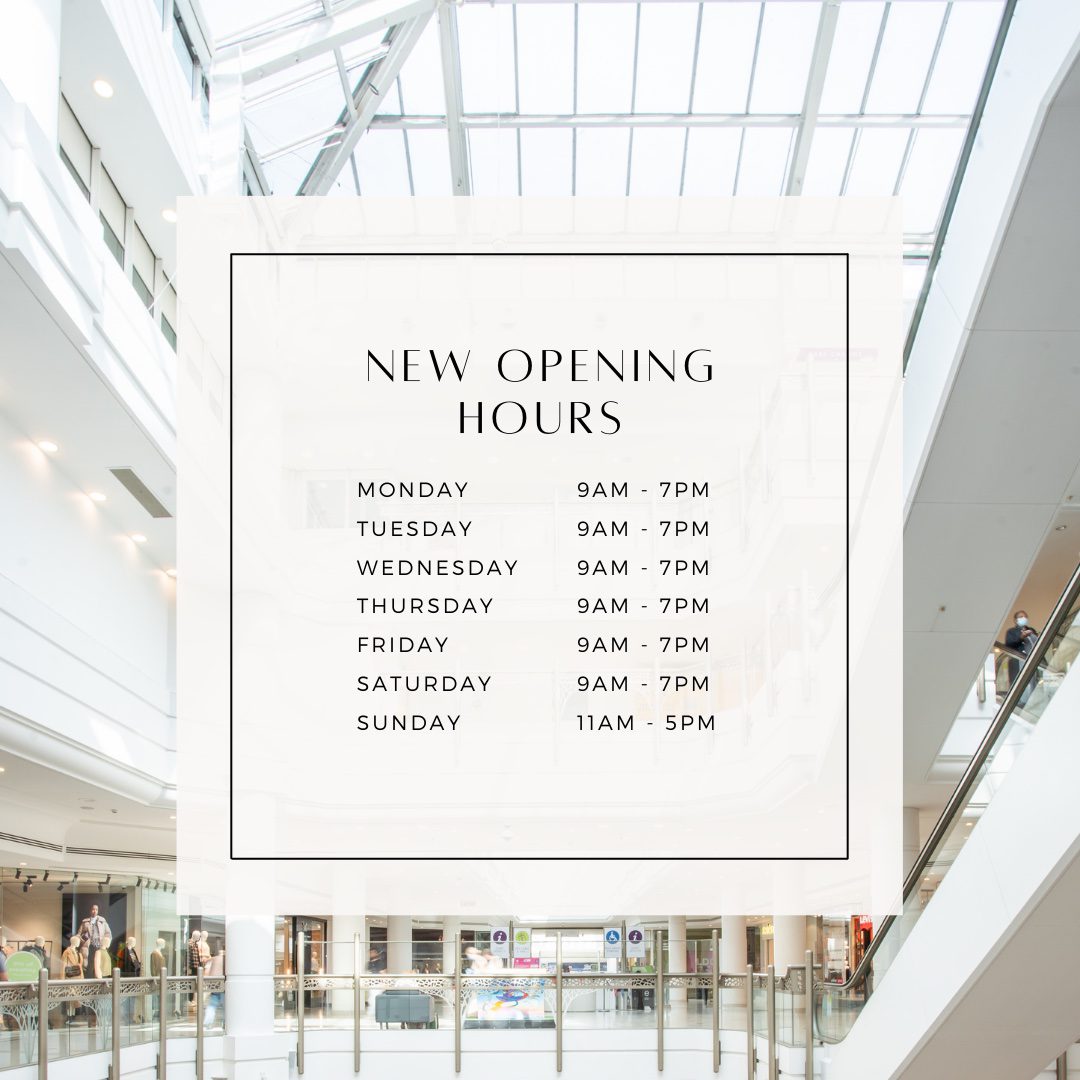 From 1st April, there will be changes to The Glades opening hours
Commencing 1st April 2023, there will be a slight change to The Glades opening hours.
We will no longer have late-night shopping on Thursdays.
The shops will now be open until 7pm on Thursday.
The car park will be open until 9pm.
These changes do not affect all shops. Individual store opening hours may vary. Please check directly with stores for their most up-to-date information.
Thank you for your understanding and we look forward to welcoming you to the glades.