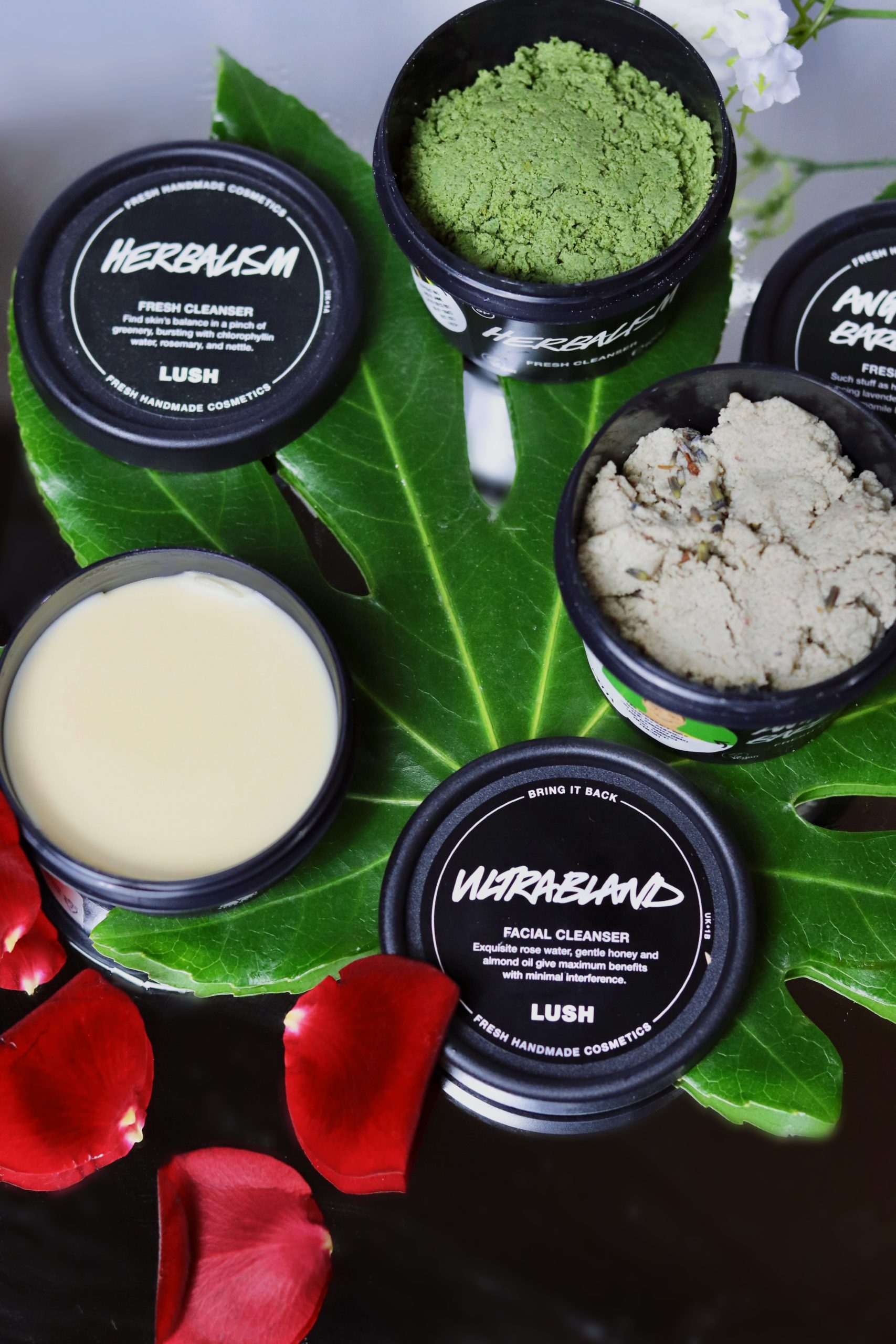 Beauty
Get that LUSH feeling skin!
Were always wanting our skin to look its best! We have spoken to the amazing team at
LUSH
& picked the best bits to make your skin glow.
For the uninitiated, Lush is a UK-based cosmetics company dedicated to using fresh, natural, and ethically sourced ingredients to create innovative yet effective products. This innovation can be anything from packaging-free hair care to fresh face masks!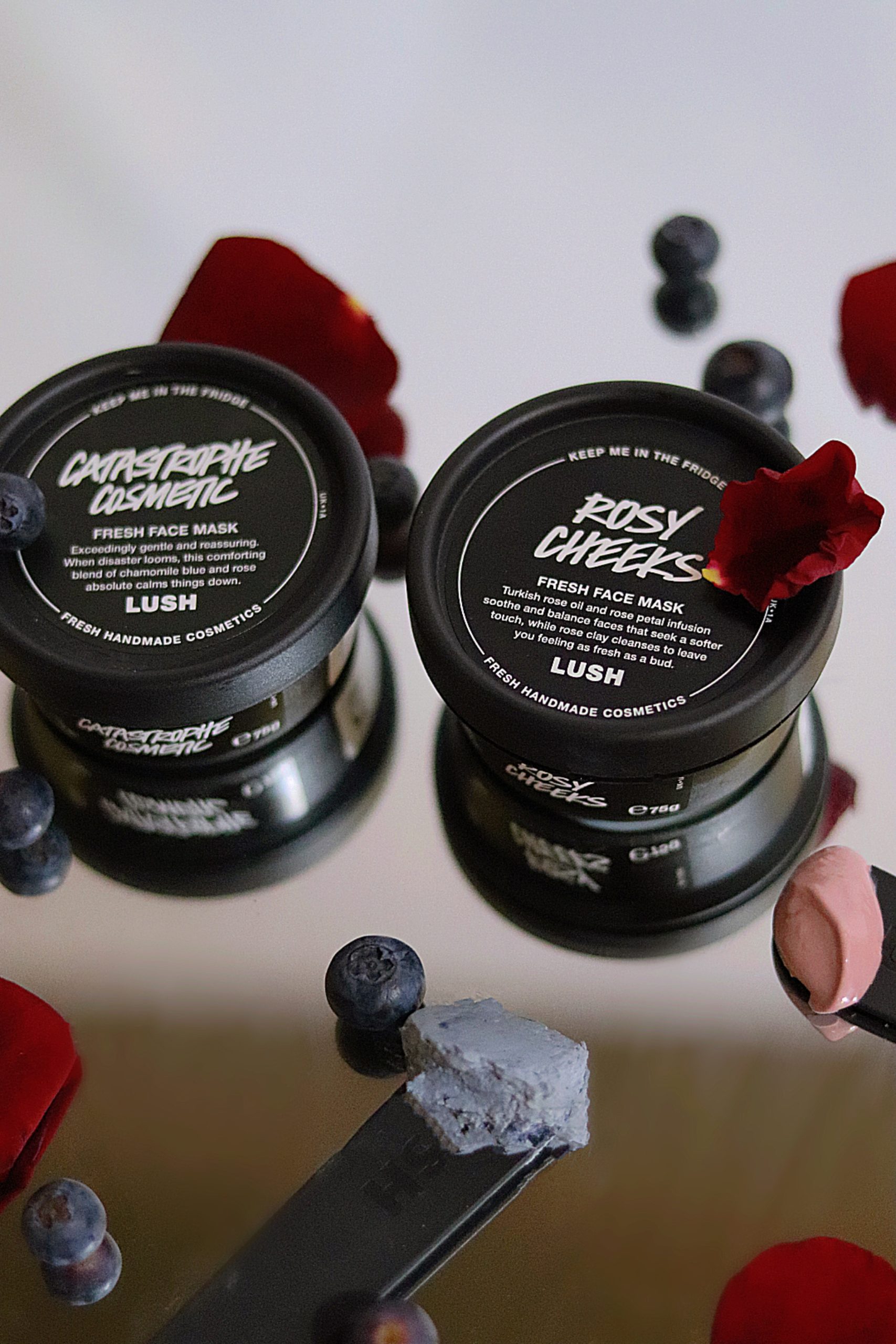 Fresh Face Mask
First up, we have their 'Fresh Face Mask' collection. These are really pampering, full of delicious ingredients, have a great variety and, most importantly, they actually work!
'Catastrophe Cosmetic' is calming and moisturising whilst protecting the skin from damage. Its main ingredients are protecting blueberries, soothing calamine powder, calming chamomile blue oil, and softening Irish moss gel.
'Rosy Cheeks' is to soothe and balance the skin. This contains restorative and balancing rose oil, calming calamine powder and cleansing kaolin.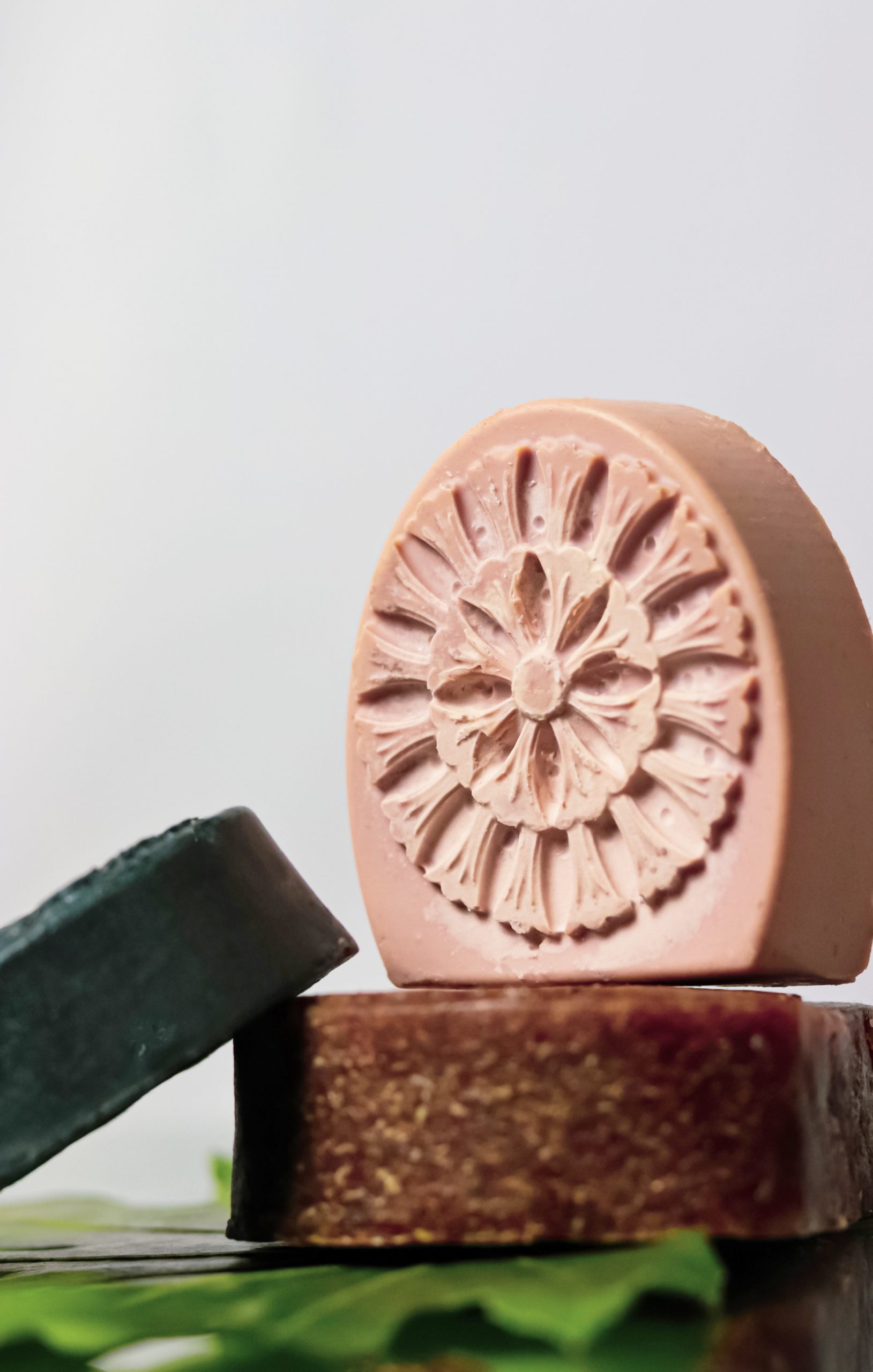 Facial Soap
Next, we come to their 'Facial Soap'.
'Charcoal Soap' is a clarifying charcoal facial soap. Made with rosewood and sandalwood, this will add a comforting scent and help to keep skin clear.
'Fresh Farmacy Soap' is full of goodness. Made with chamomile and lavender to calm the skin, calamine powder to combat redness, tea tree oil to assist with breakouts and rose to restore your skin.
'Movis Soap' is made of organic cocoa butter and coconut oil; the perfect combination for a gentle hydrating cleanser.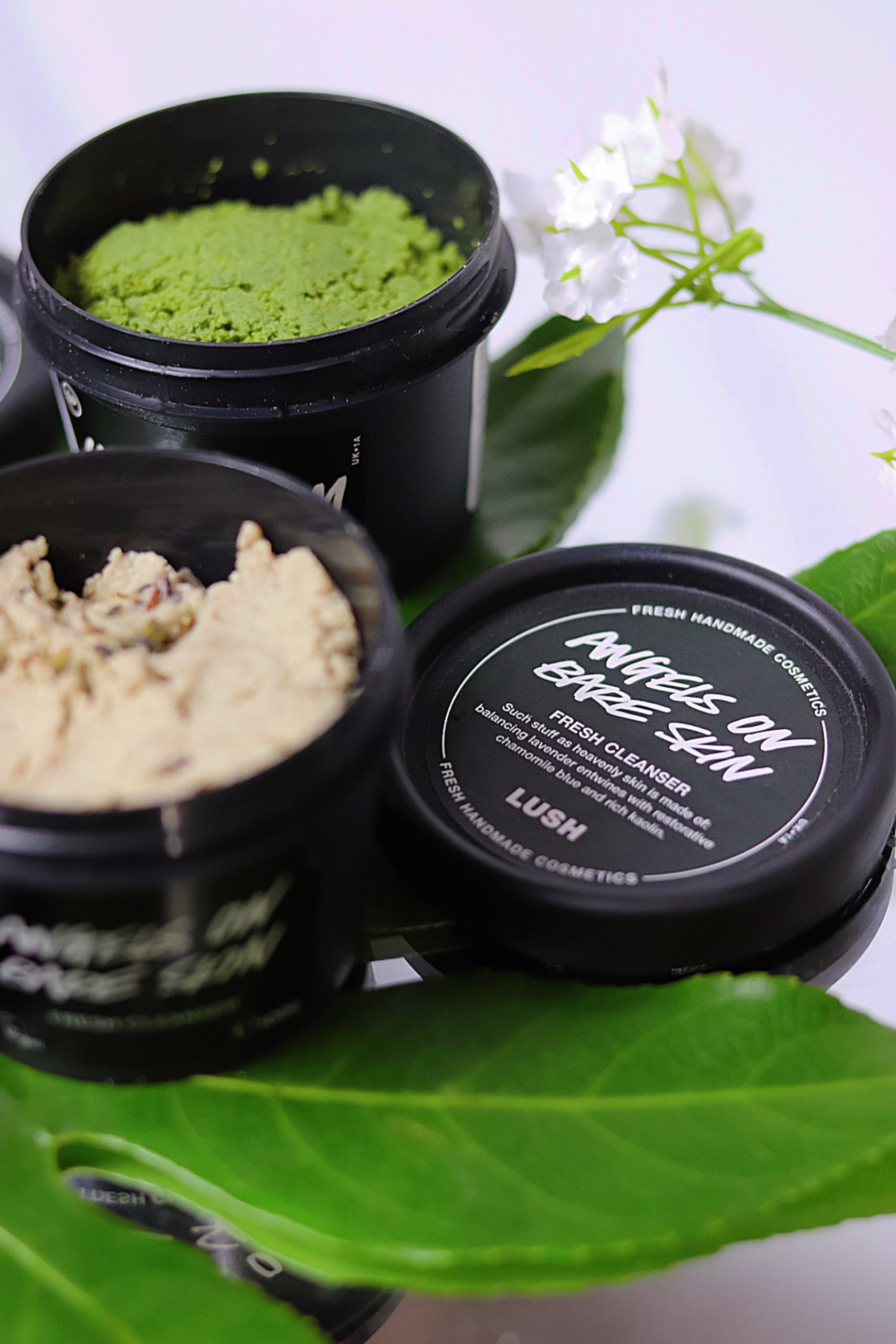 Facial Cleanser
Next, we have 'Fresh Cleansers'.
'Herbalism' is a mattifying, herbal cleanser that exfoliates and balances excess oil for calm, clear complexions.
'Angels on Bare Skin' is a gently-exfoliating cleanser with a light herbal-lavender scent that balances both oil and dryness to leave your skin feeling soft, supple and comfortably clean.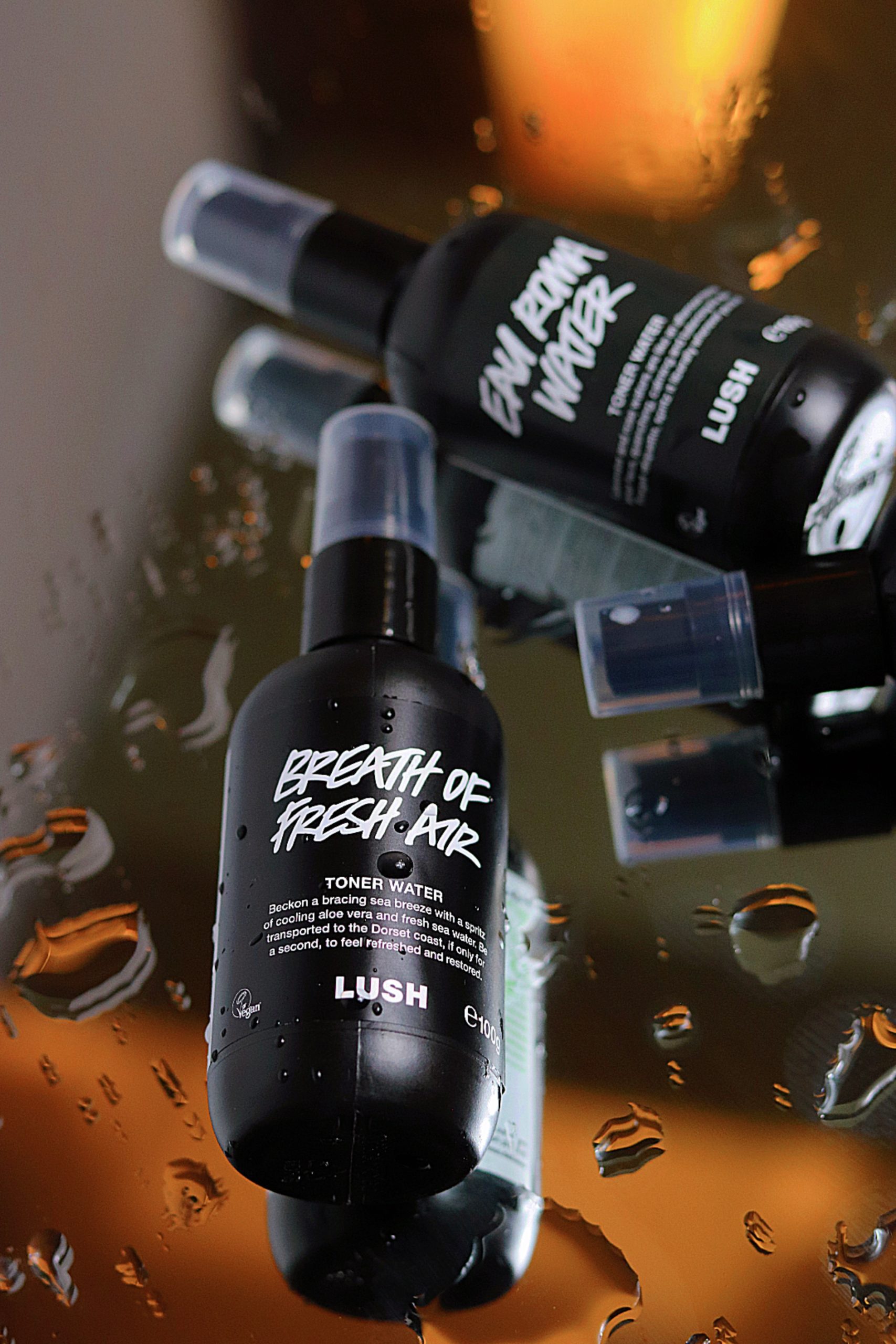 Toner Waters
Following on, we have their 'Toner Waters'.
'Tea Tree Toner' is a refreshing toner containing tea tree, juniper berry and grapefruit waters that will make complexions look luminous and fresh while keeping excess oils in check.
'Eau Roma Water Skin' is a spritz to soothe. Containing a wonderful floral infusion of lavender and rose water, nothing will soothe your skin quite like this.
'Breath of Fresh Air' is one to spritz all over your face for a breezy bliss of rich minerals and rose to help reduce redness and cool down.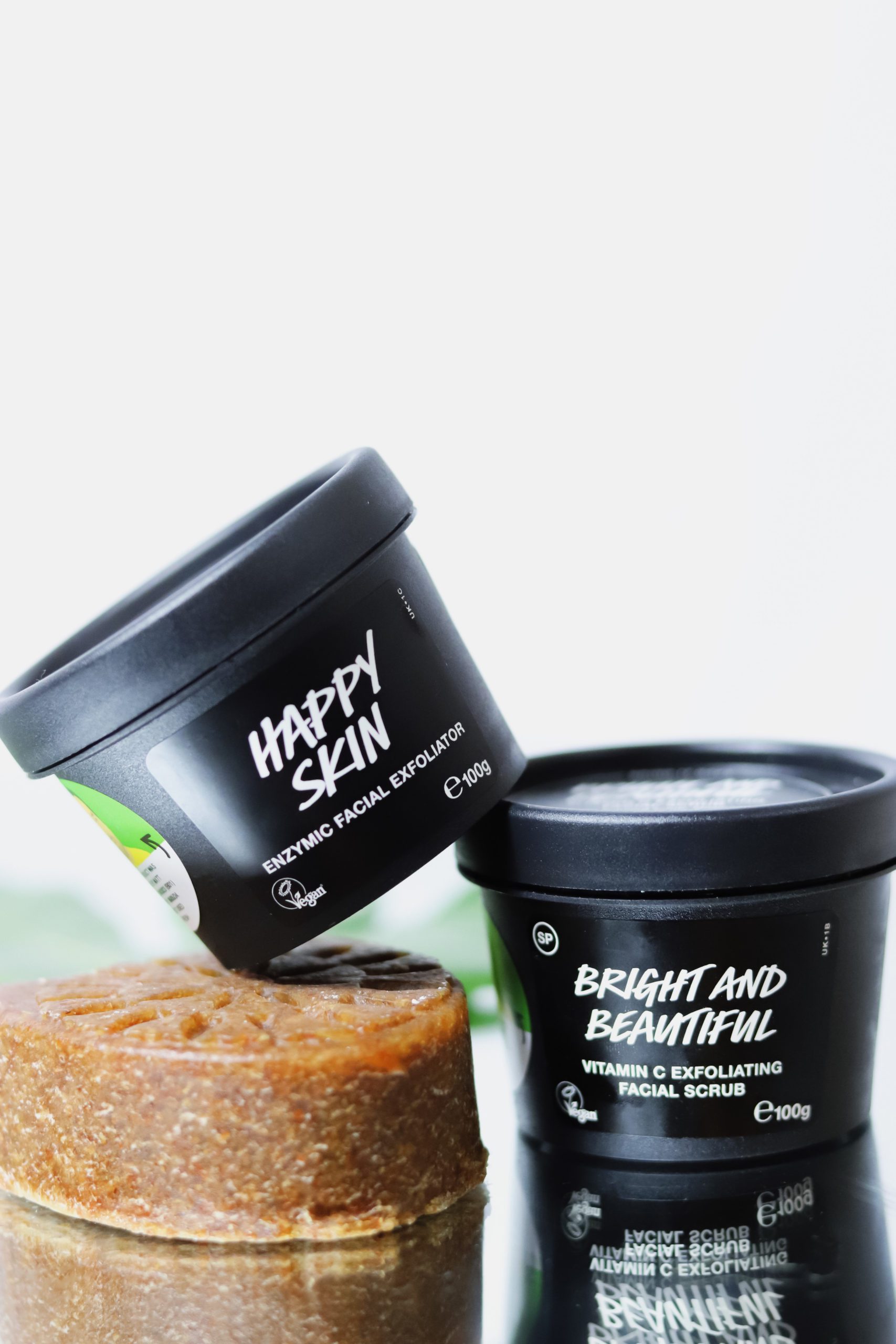 Vitamin C Scrubs
Here we have their 'Vitamin C Scrubs'.
'Happy' is a skin polishing, enzymic cleanse. Made with bamboo stem extract and tagua nut powder; the perfect combination for a natural and sustainable exfoliant.
'Bright & Beautiful' is made with caster sugar and charcoal powder for a plastic-free, invigorating, deep cleanse.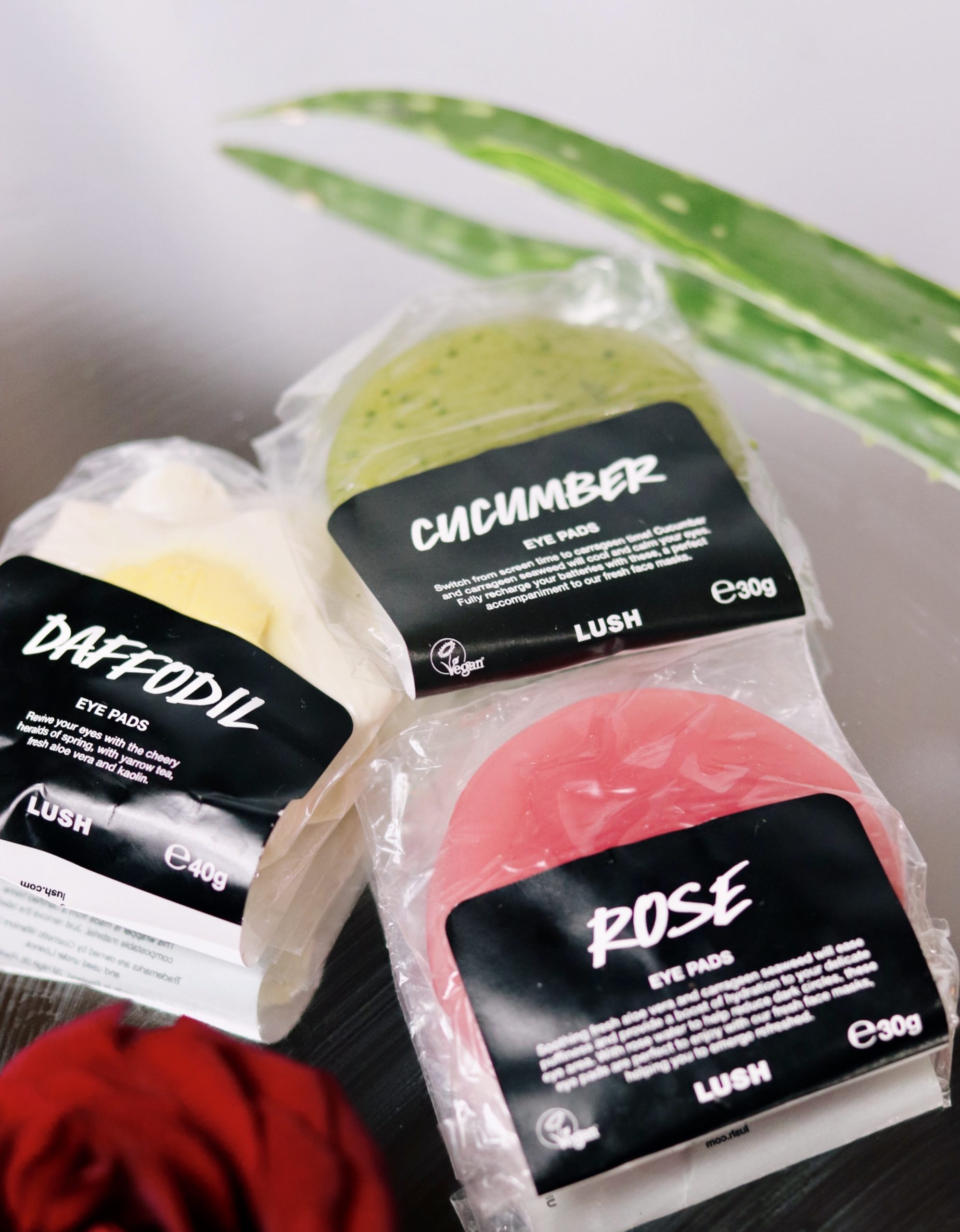 Eye Pads
Next are their 'Eye Pads'.
'Daffodil' will revive your eyes with the cheery heralds of spring, thanks to refreshing yarrow tea, fresh aloe vera and kaolin. Daffodil brings the benefits of being out in nature inside.
'Cucumber' will cool and calm your eyes with the cucumber and carrageen seaweed. Simply place it over your eyes then sit back and relax. A perfect accompaniment to their fresh face masks!
'Rose' is made with soothing fresh aloe vera and carrageen seaweed to ease puffiness and provide a boost of hydration to your delicate eye area. With rose water to help reduce dark circles, these eye pads are perfect to enjoy with our fresh face masks, helping you to emerge refreshed.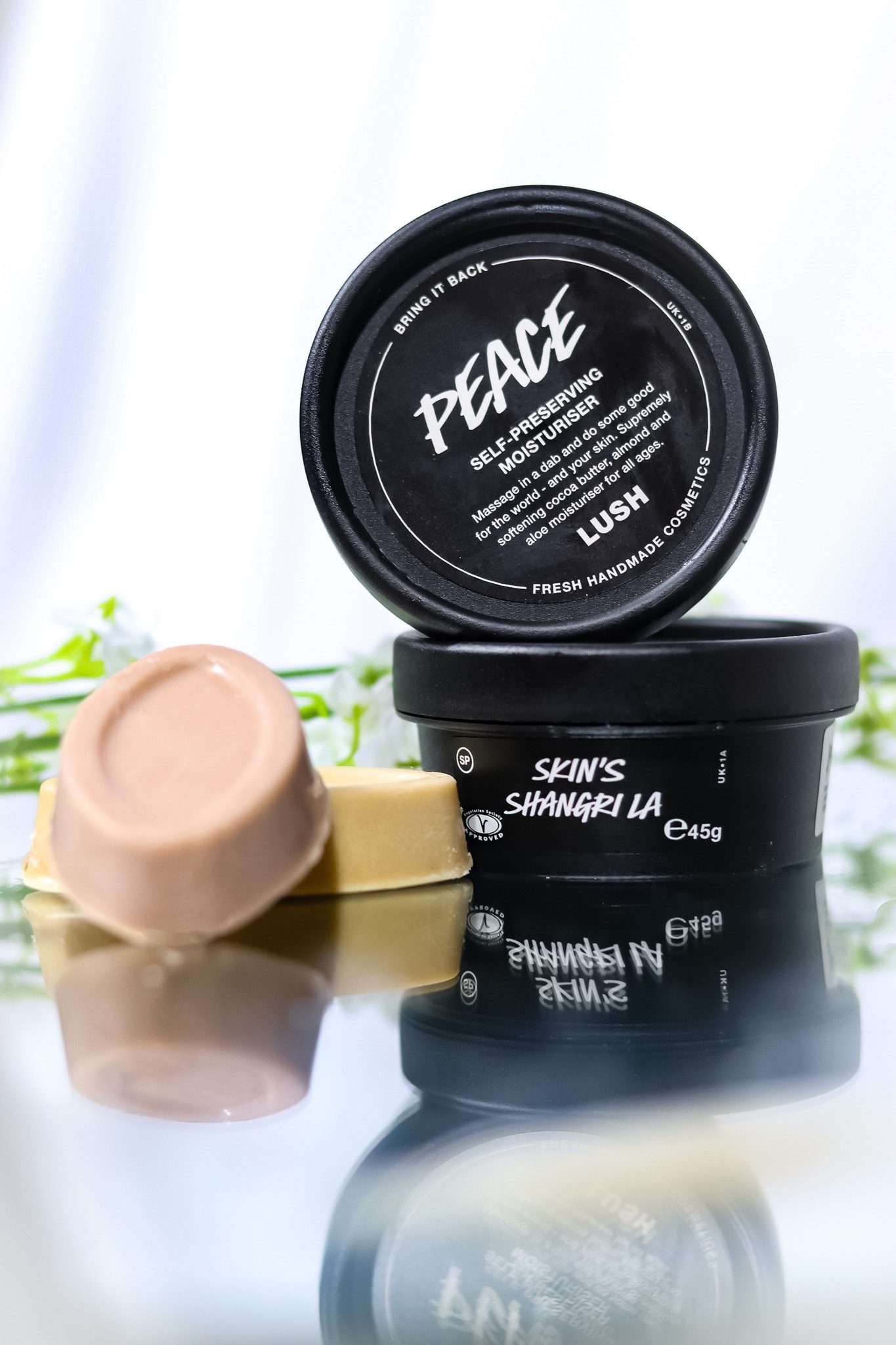 Moisturisers
Last, but by no means least, we have their moisturiser collection!
'Skin's Shangri-La' is soothing, balancing and self-preserving. Made with over 4% vitamin C-packed fresh wheatgrass and toothed wrack seaweed, this will add hydration to skin that is feeling a bit worn down and make it bounce back.
'Peace' is gentle, protective, and supremely softening. The almond, cocoa butter and aloe vera moisturiser was made to care for your skin at every stage of your life.
'Full of Grace Serum' is made to be warmed between the fingers to activate its soothing rose oil. Made with protective portobello mushroom and deeply hydrating murumuru butter, your skin with thank you!
'Argan Serum' is a restorative, glow-boosting oil. Made with hydrating dates and rosehip oil for elasticity, it would be silly not to!
Come find LUSH, located on the Upper Mall, to have all your skin's wants and needs come true.