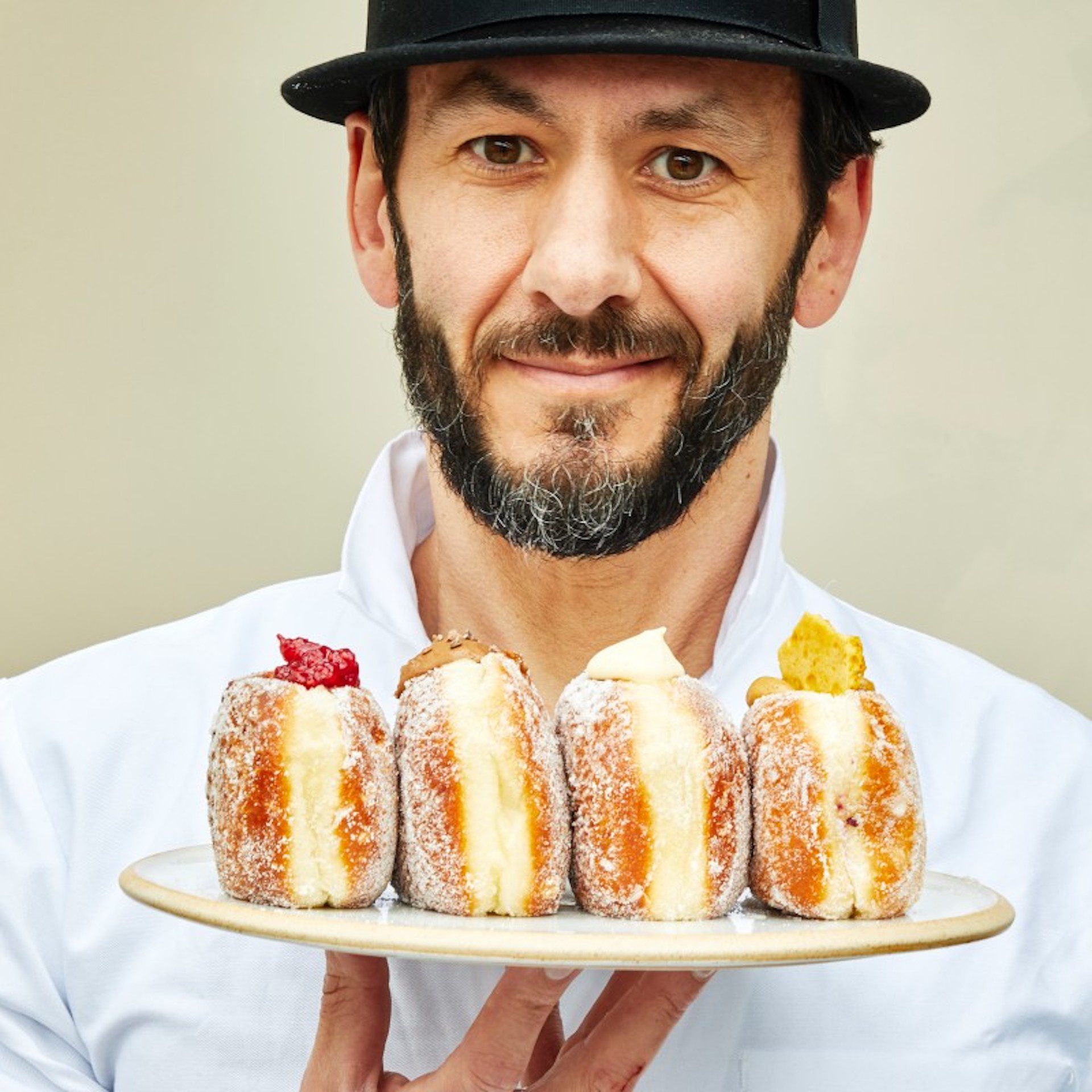 OUR GLADES
An Interview With Bread Ahead Founder, Matthew Jones
We caught up with Bread Ahead founder and chef, Matthew Jones, to find out all about the brand new bakery at The Glades.
To celebrate the launch of our brand-new Bread Ahead bakery, we caught up with founder and expert baker Matthew Jones on a very busy opening day to find out more about the brand and chat all things baking!
Q: Hi Matthew! We're so excited to welcome Bread Ahead to The Glades. Could you tell us a little more about yourself and Bread Ahead?
A: In my heart, I'm a chef and a baker, and I love food. Bread Ahead it is an environment where obviously we bake, but we also have a school. We teach people to bake, and we have these wonderful immersive bakery workshops that we invite our customers to come in and to share our passion and love of baking.
Q: Brilliant! So how did you get started?
A: My baking journey started literally when I was a child home with my mum. I was very fortunate, as I always knew what I wanted to do. When I left school I was certain 'I'm going to be a chef". So, I went to work with a chef at 15 years old, lots of 'Yes Chef!' and chopping onions, and I just learnt from there.
Q: What made you choose Bromley as your latest location for Bread Ahead?
A: Well, I was originally from Sevenoaks and so Bromley was always on my radar. Then during the pandemic, it became very apparent that central London had emptied out and the opportunities, I think, are in the suburbs.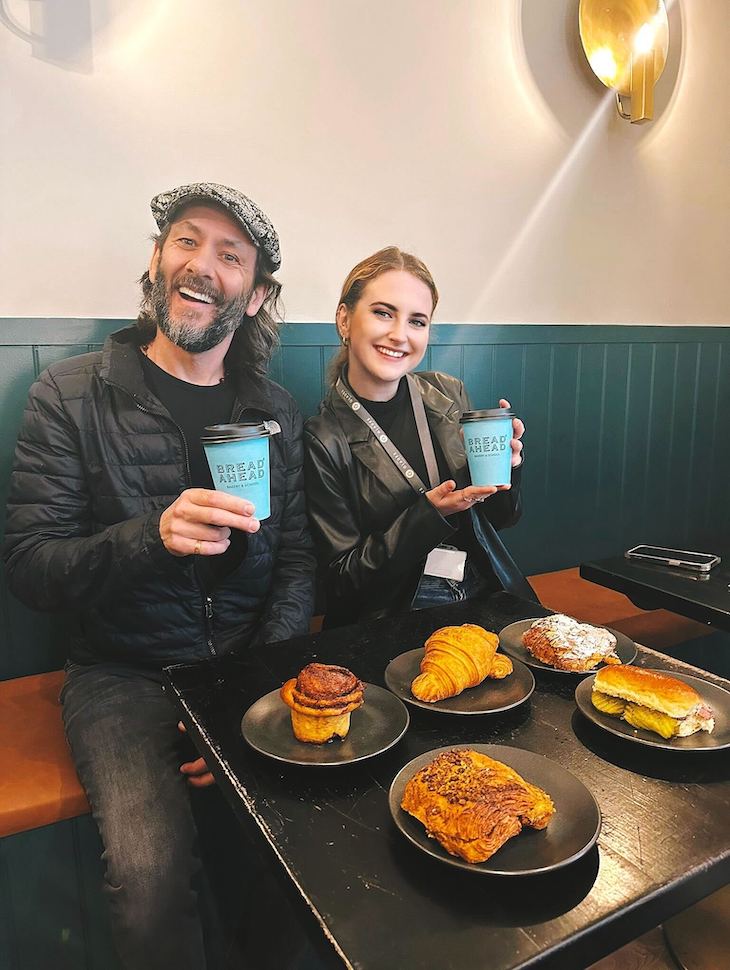 Q: What can our customers expect to find in store the new Bread Ahead at The Glades?
A: Deliciousness! Happy, enthusiastic staff and delicious flavours.
Q. The stunning Bread Ahead Doughnuts are one of the (many) things we're excited to try out. What makes them so popular?
A: They're really sort of like an old school doughnut. We make all the fillings; we make the jam for the raspberry jam one. Everything is done from scratch and they're just generous.
They're a proper experience! You eat one and you think, yeah, this really means something.
Q: If you had to choose just one item off the menu, what would it be?
A: I love them all! The Chocolate Babka is really good, the doughnuts are wonderful, the pizza is great, the bridge rolls. It's all good! If it's on the menu, it's because I love it.
Q: You've also written two fantastic cookbooks, sharing your recipes with home-bakers. Which recipe is your favourite?
I'd probably say Mince pies – I love a good Mince pie! The Banana Bread is very good, and the Belgian Bun. It's very nice, and a classic recipe that brings back childhood memories.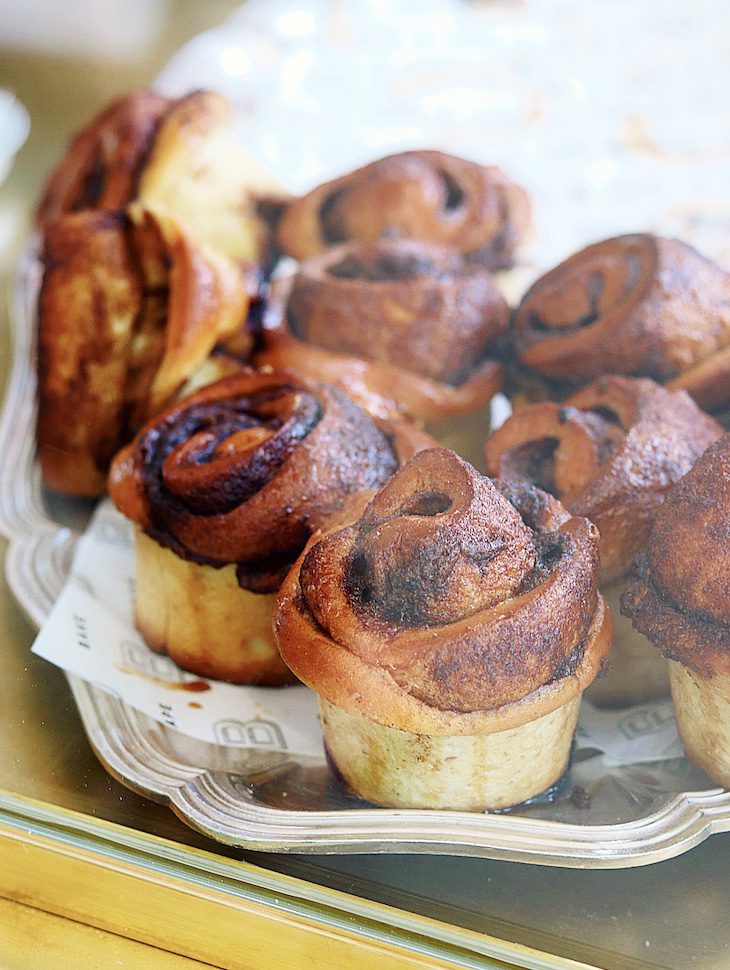 Q. Sounds lovely! Finally, could you sum up Bread Ahead Bromley in one sentence?
A: The high street destination of Kent!
Thanks for chatting to us, Matthew! We can't wait to try out all the items on the menu.
Find your brand-new Bread Ahead bakery right here at The Glades on the Lower Mall, at the High Street entrance. Open 7am until 7pm Monday to Saturday, and 8am until 5pm on Sundays for your favourite sweet and savoury treats!