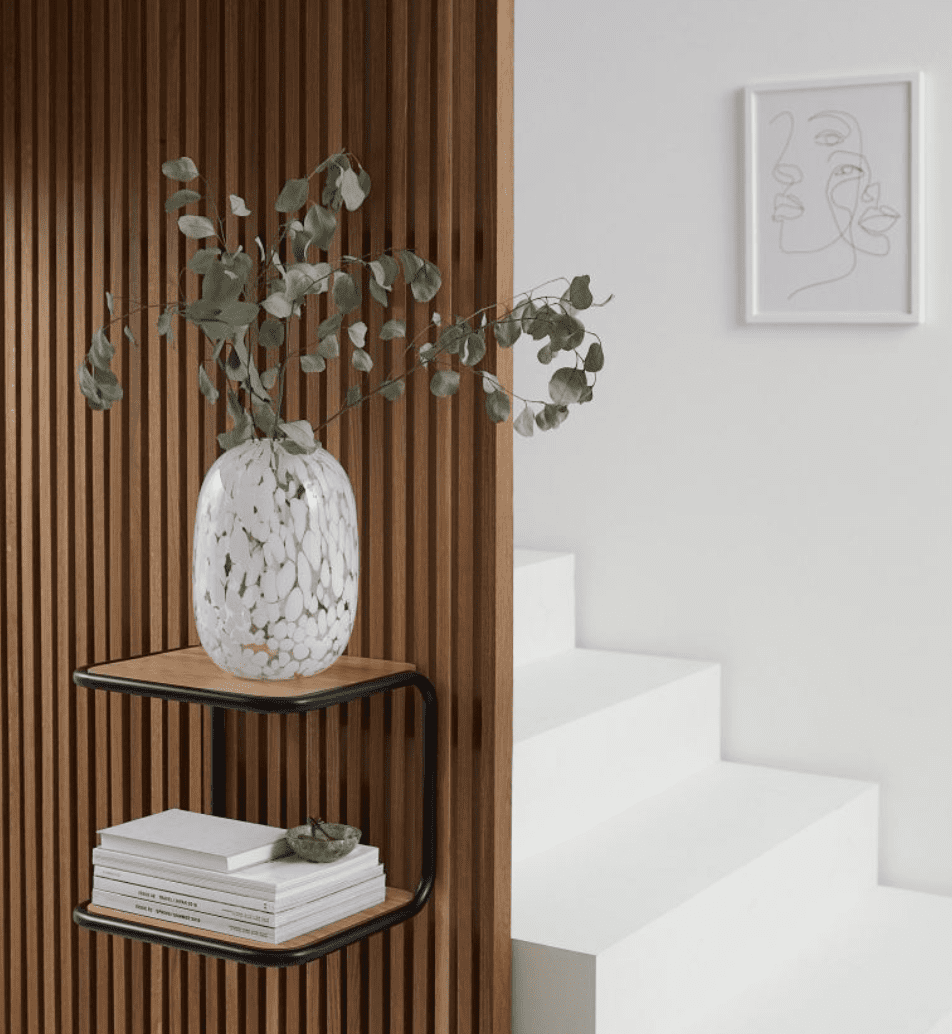 Homeware
A Spring Refresh - New Homeware Arrivals
If you're itching to update your home without making a drastic change, come with us as we show you some ideas, as well as products, found within The Glades. Let's get you well on your way to embracing the Spring season inside and out!
There's something utterly rejuvenating about Spring. After months of cold and dreary weather, many of us feel the urge to spruce up our homes and embrace the energy that comes with the new season. But it can be difficult to know where to begin to give your space a fresh feel.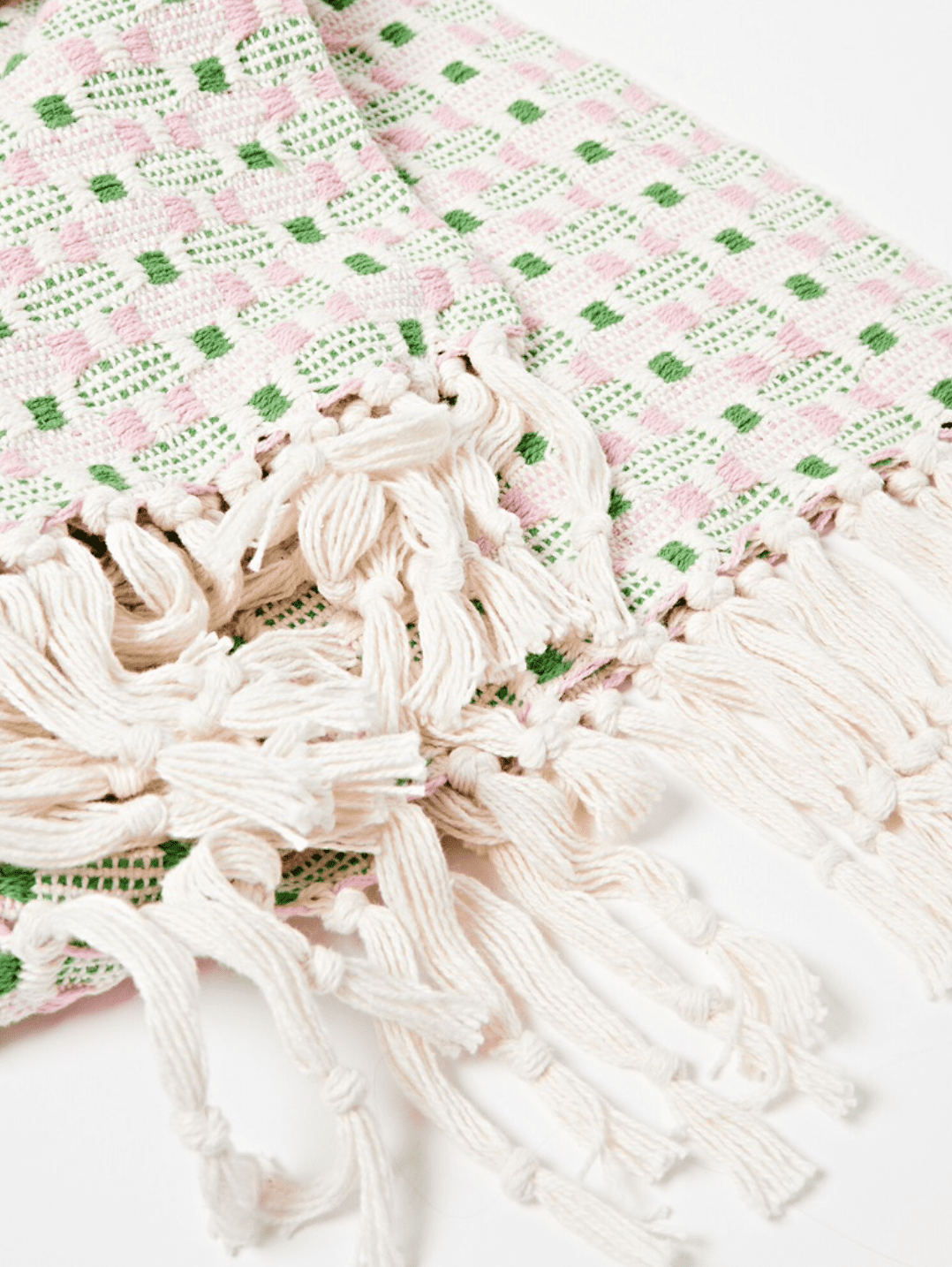 Lighter blankets
Put away the heavy faux fur throws and cable knit blankets, and replace them with lighter fabrics, such as cotton or linen. Layering whites and pale pinks can be a lovely way to add a pop of colour while still keeping your space neutral.
This 'Daohne Pink Woven Throw' from Oliver Bonas will do just that!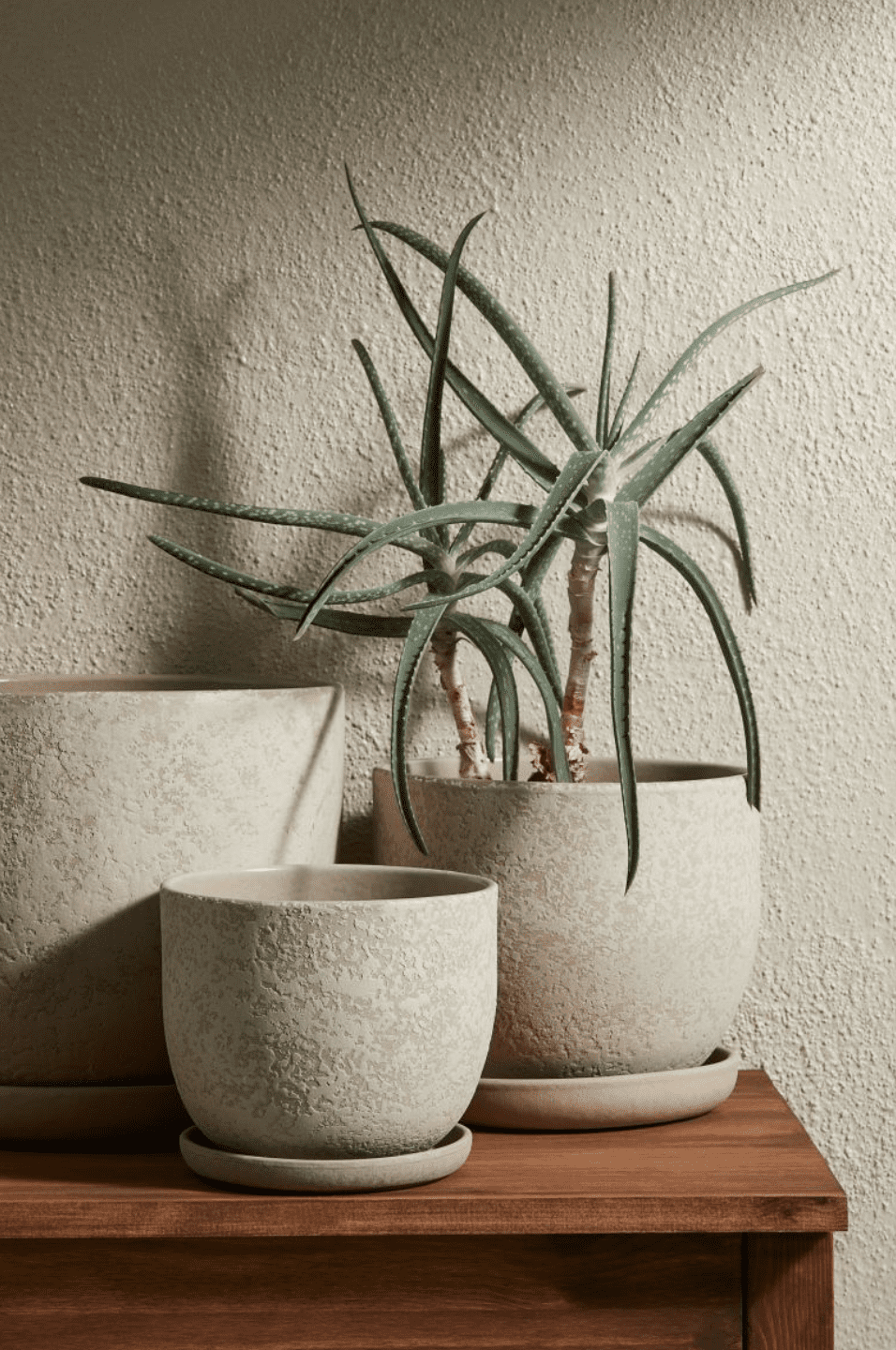 Add some greenery
It can be hard to keep plants alive when the air turns crisp and the daylight fades away. If you've sacrificed a few houseplants to the winter season, replace them with new greenery. In doing so, you will need to switch out the pots they were put in!
Succumb to the 'stone aesthetic' with a 'Large Terracotta Plant Pot & Saucer' from H&M Home.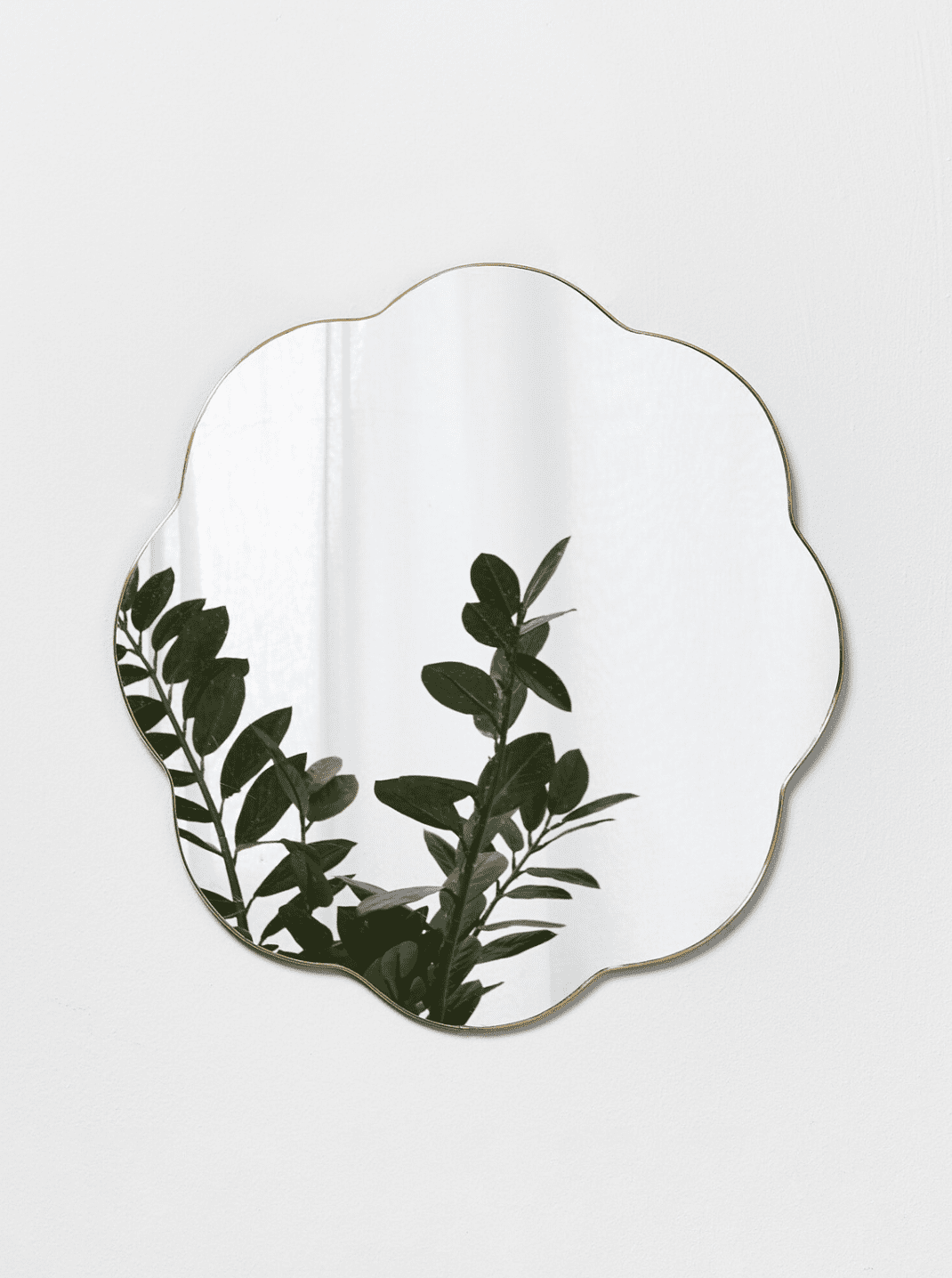 Reflect the light
After going through a time of gloomy, cold weather, we need to embrace and elevate all sunlight that comes our way! By adding a mirror to your space, sunlight and man-made light will reflect off it, making the room feel more inviting, open and brighter.
Why not do just that with this 'Flora Gol & Glass Scalloped Wall Mirror' from Oliver Bonas.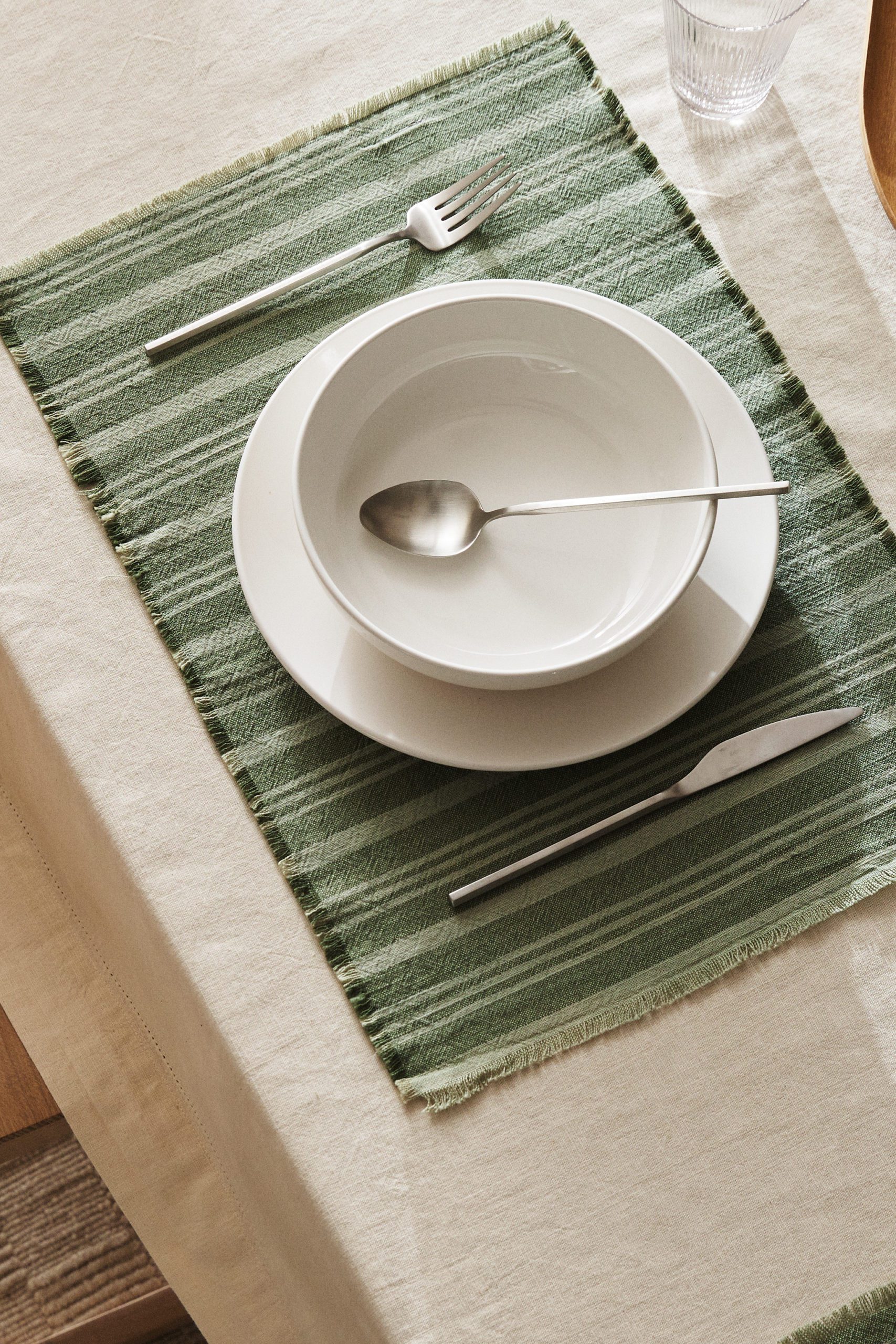 Switch up the tableware
Another easy change you can make in your home come spring is in your dining space. Keep a set of lighter dishes and cups in storage to swap in when the seasons change, using bright colourful accessories paired with neutral plates and bowls- perfect for the warmer weather.
Get this look by pairing your favourite neutral crockery with a 'Striped Linen Placemat' from Zara Home.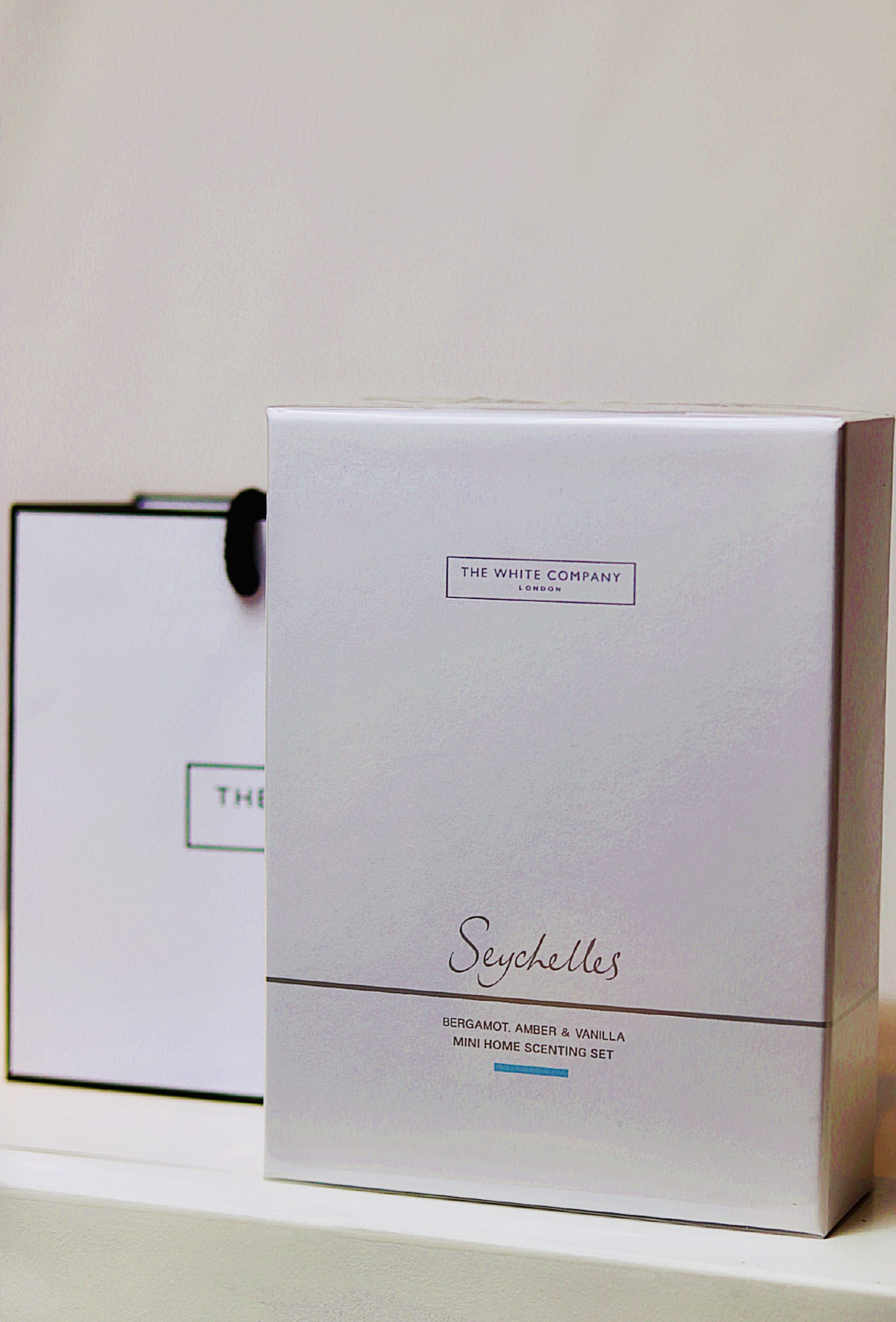 swap out those candles
If you're someone who decks out your home with gingerbread and pumpkin-scented candles from the season prior, it's time to swap those candles for something a little more spring-friendly.
Reach for floral or citrus candles to liven up any room in your house, just like this 'Seychelles Home Scenting Set' from The White Company.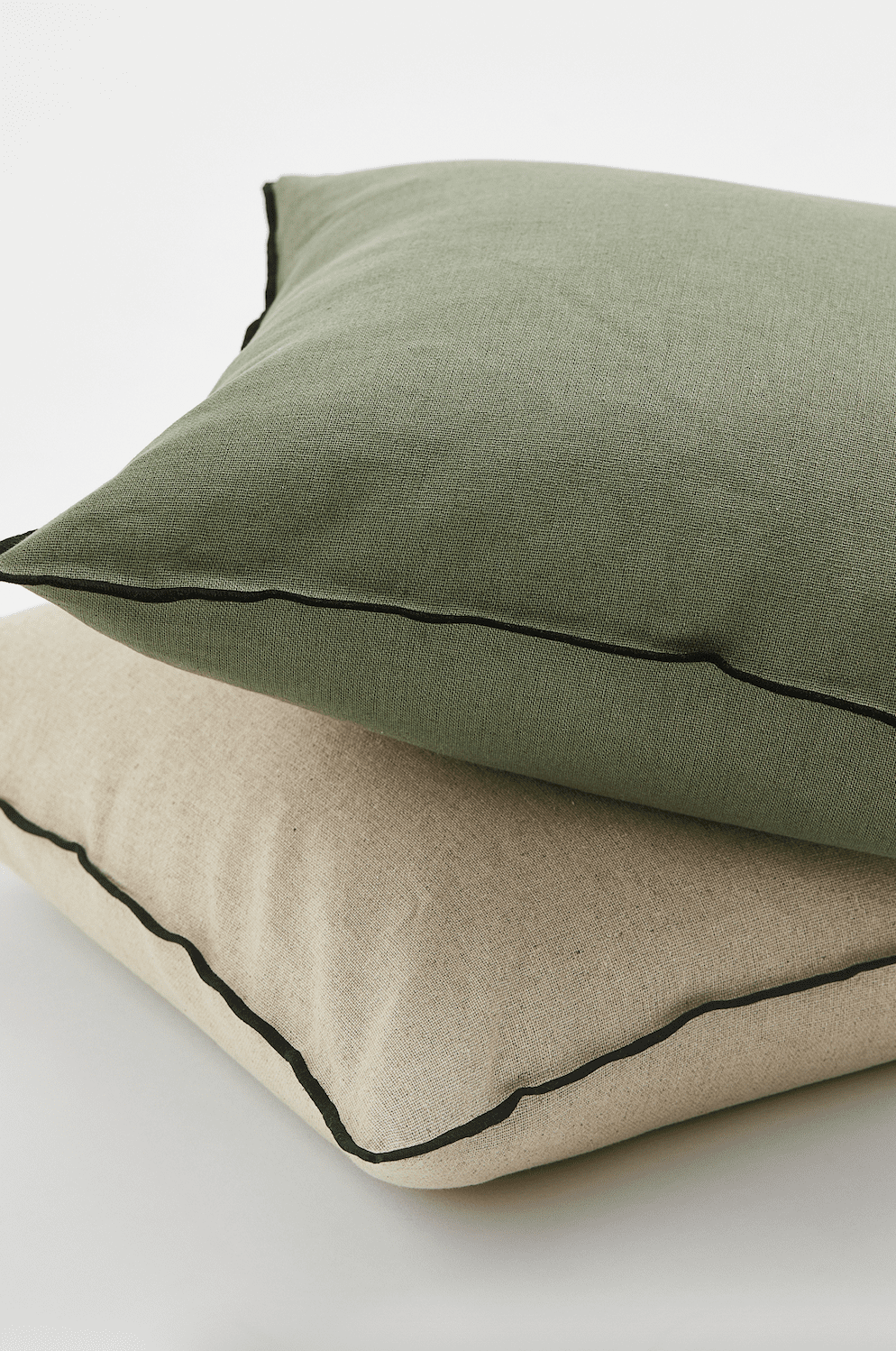 Throw those cushions
For a quick and easy upgrade, swapping out your throw pillow covers is the simplest way to brighten up a room and bring that seasonal change into your living room!
Make the swap with these 'Washed Linen Cushion Covers' from H&M Home.
It is that easy! Get started with your Spring reset and test these simple swaps out. Find all this and more at The Glades.