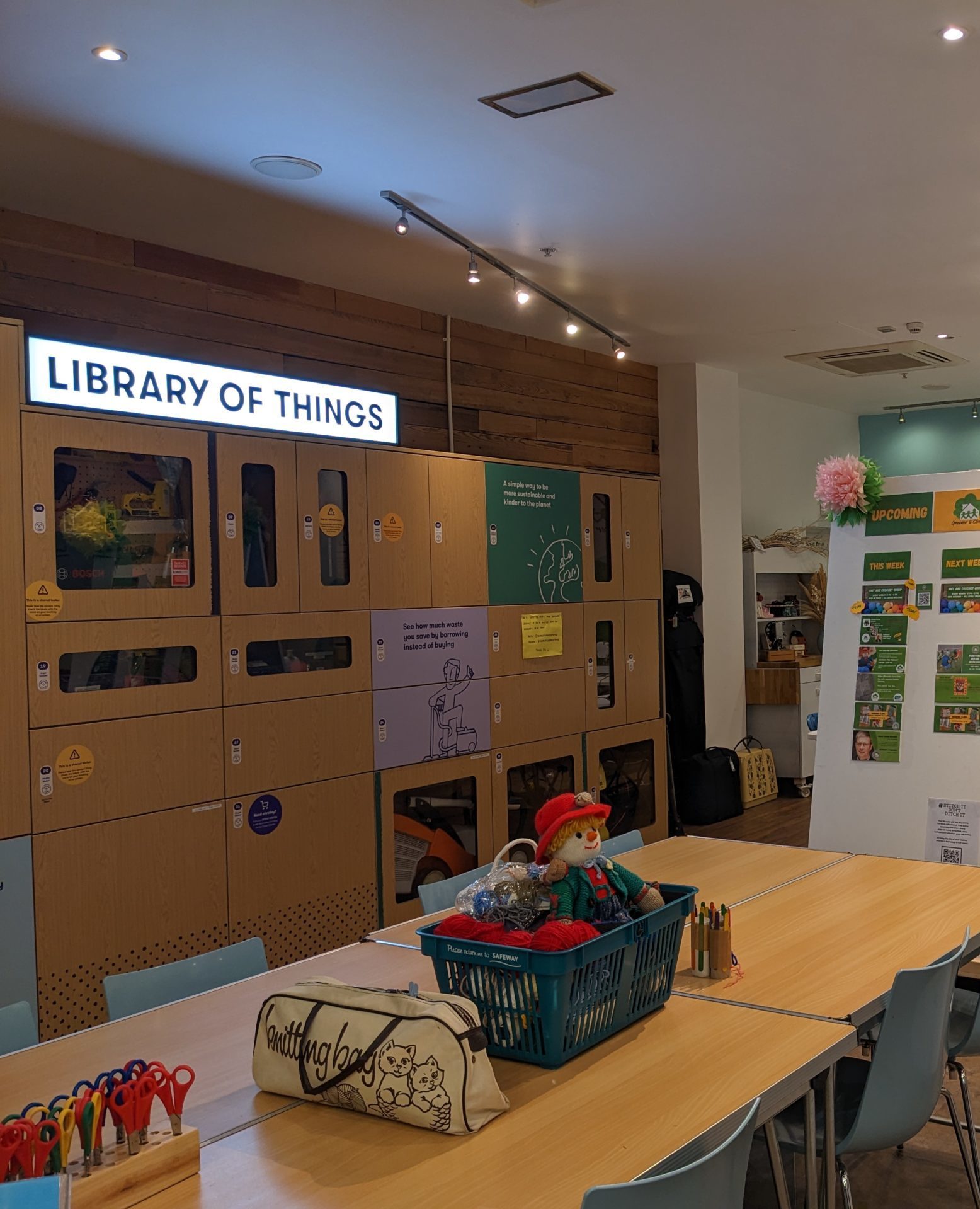 Our Glades
The Library Of Things - A look into the reusable future!
The Greener & Cleaner Hub hosts Bromley's Library of Things. The Library of Things helps residents to save money and reduce waste by affordably renting out a mine of useful equipment from PA systems to carpet cleaners and drills. Borrow top quality household items rather than buying them saving you money and space – win win!
3 easy steps:
1. Register  2. Reserve  3. Collect
You can register and reserve in advance, or while you're stood in The Hub. It's that easy.
Regularly maintained
All items are checked and maintained once a week by their friendly engineer.
See below for some of the great items they have to offer: