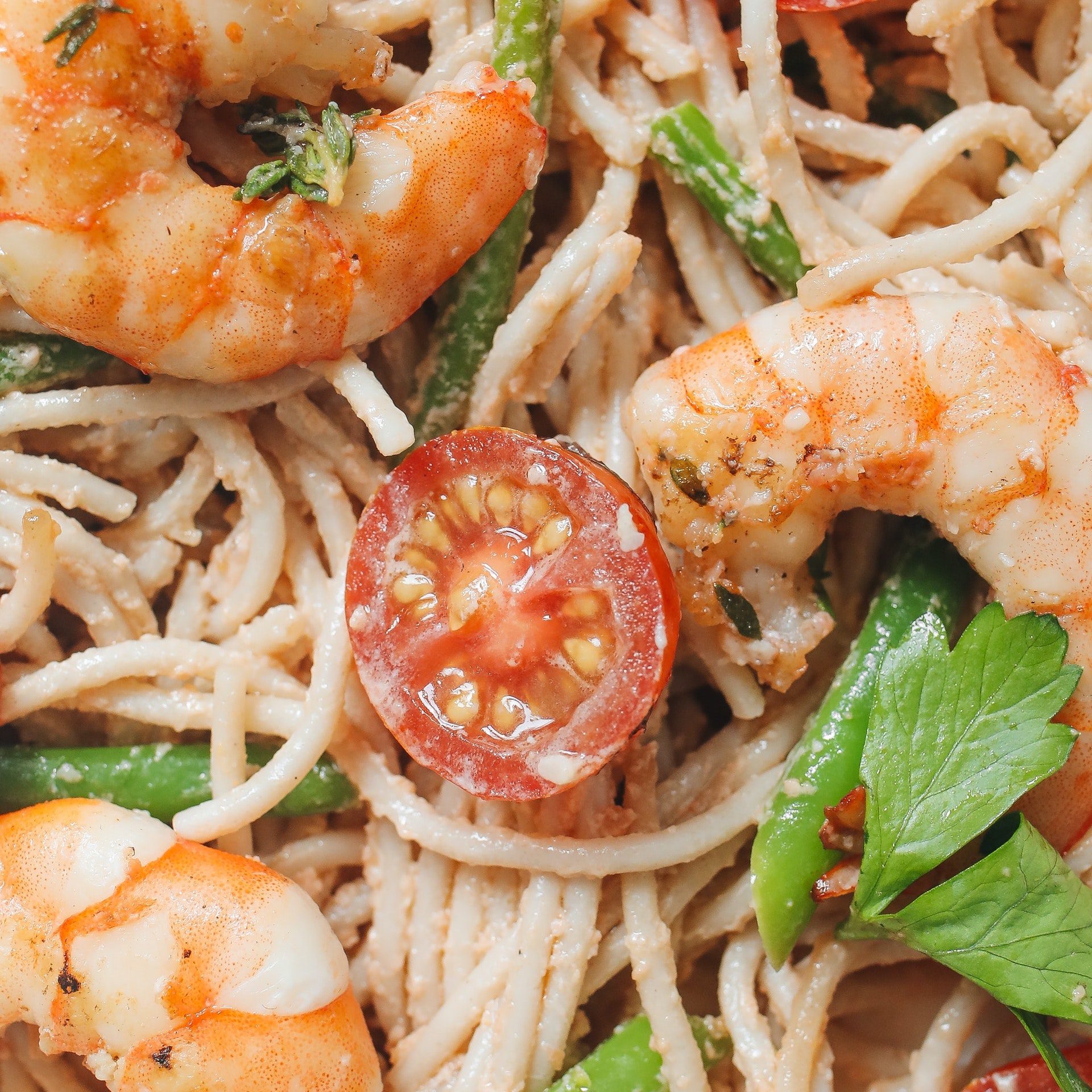 NOURISH
Five Date Night Dinner Recipes From M&S
Looking to add a new recipe to your repertoire that's guaranteed to impress? Look no further!
These delicious meal ideas from chef Chris Baber at Marks & Spencer are fuss-free and perfect for date night. Find everything you need to cook up a storm in the kitchen at our Marks and Spencer Food Hall!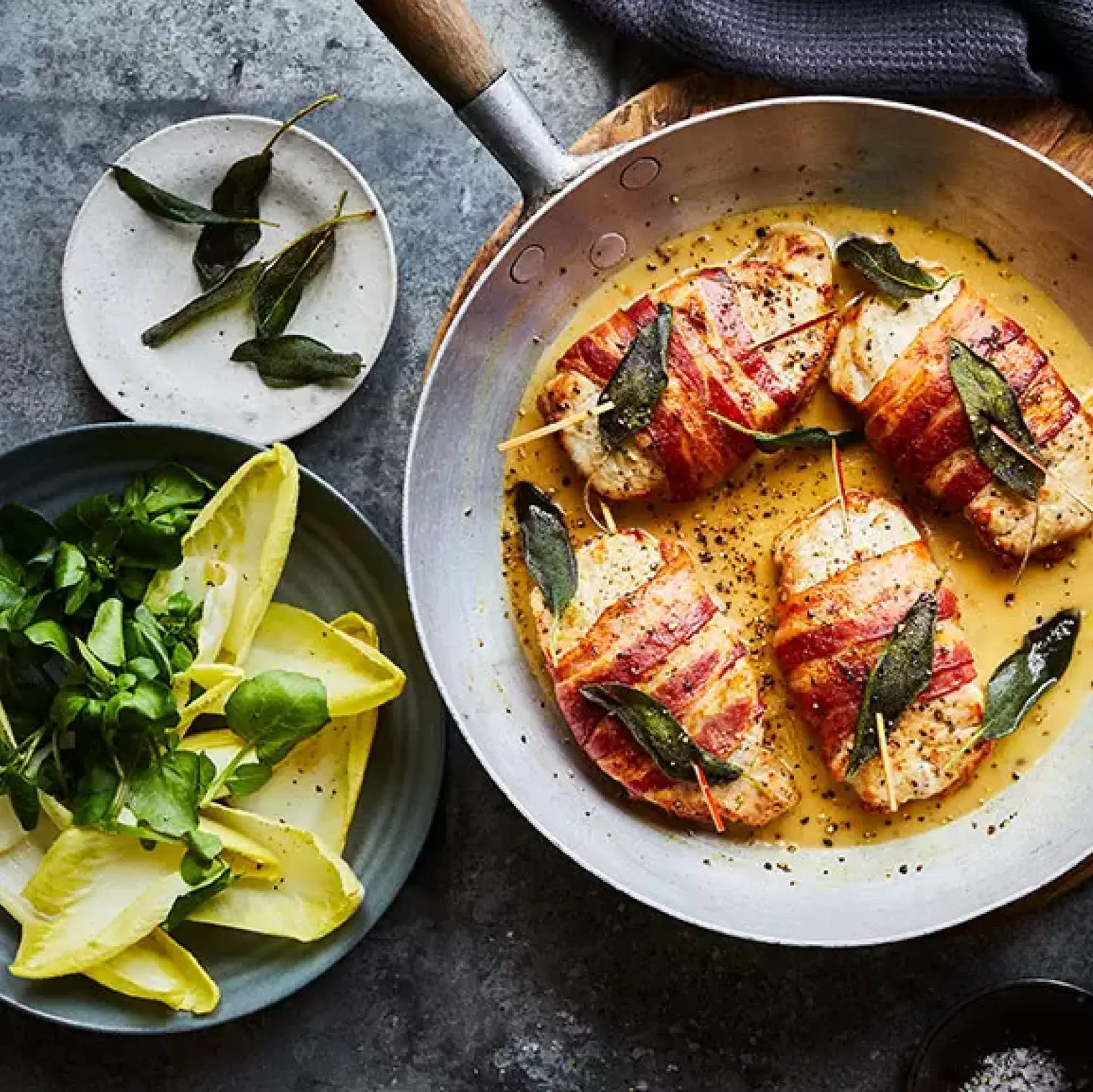 Buttery Lemon Pork
Tender pork loin steaks wrapped in crispy bacon, served with new potatoes and finished off with fragrant sage leaves and buttery lemon and white wine sauce. Serve with fine green beans or peppery watercress salad.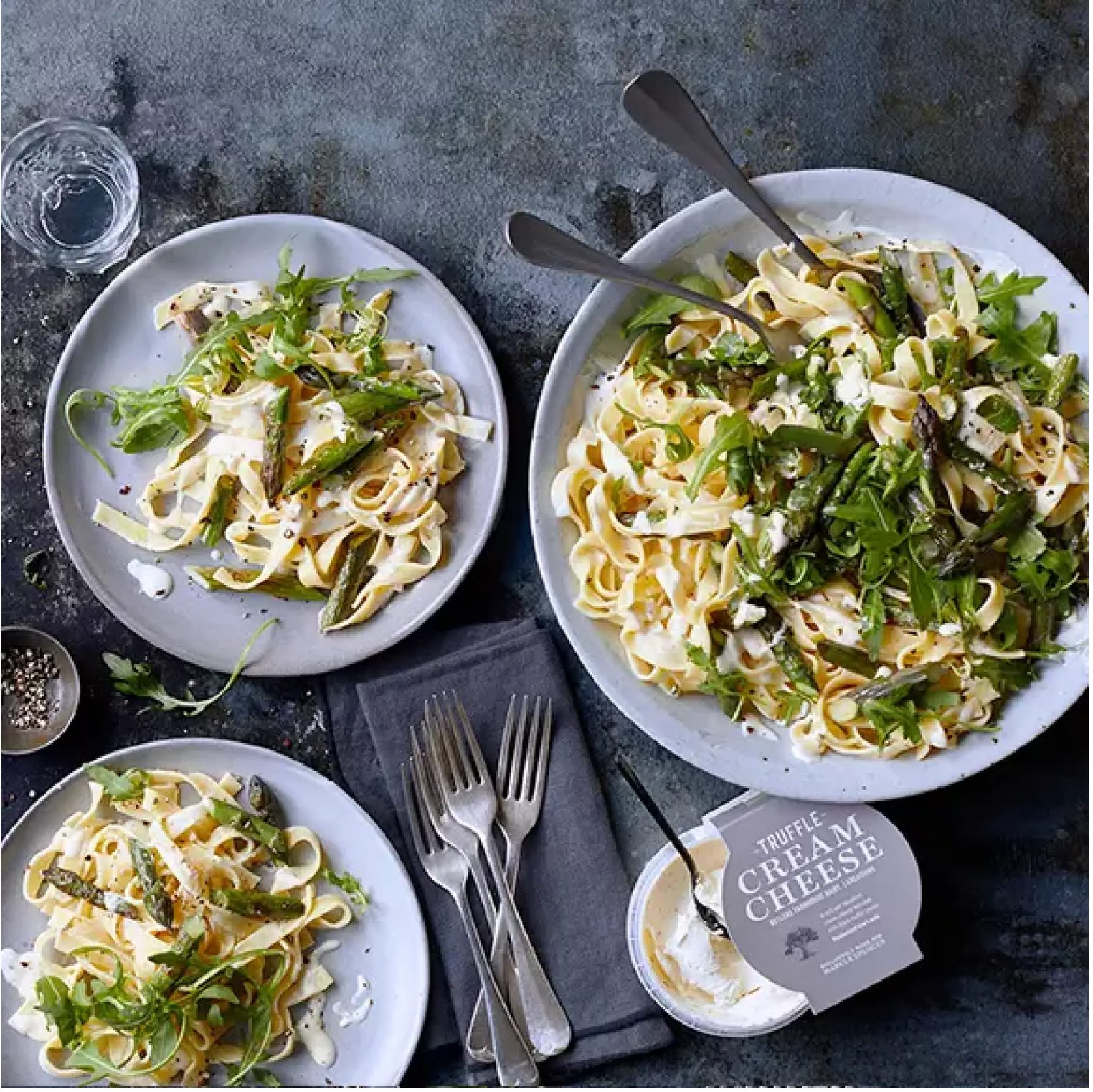 Creamy Truffled Asparagus Tagliatelle
A super simple and speedy recipe made with just five ingredients. This delicious pasta dish is elevated with creamy truffle soft cheese for the ultimate date night dinner. Top off with a generous sprinkling of grated parmesan for even more indulgence!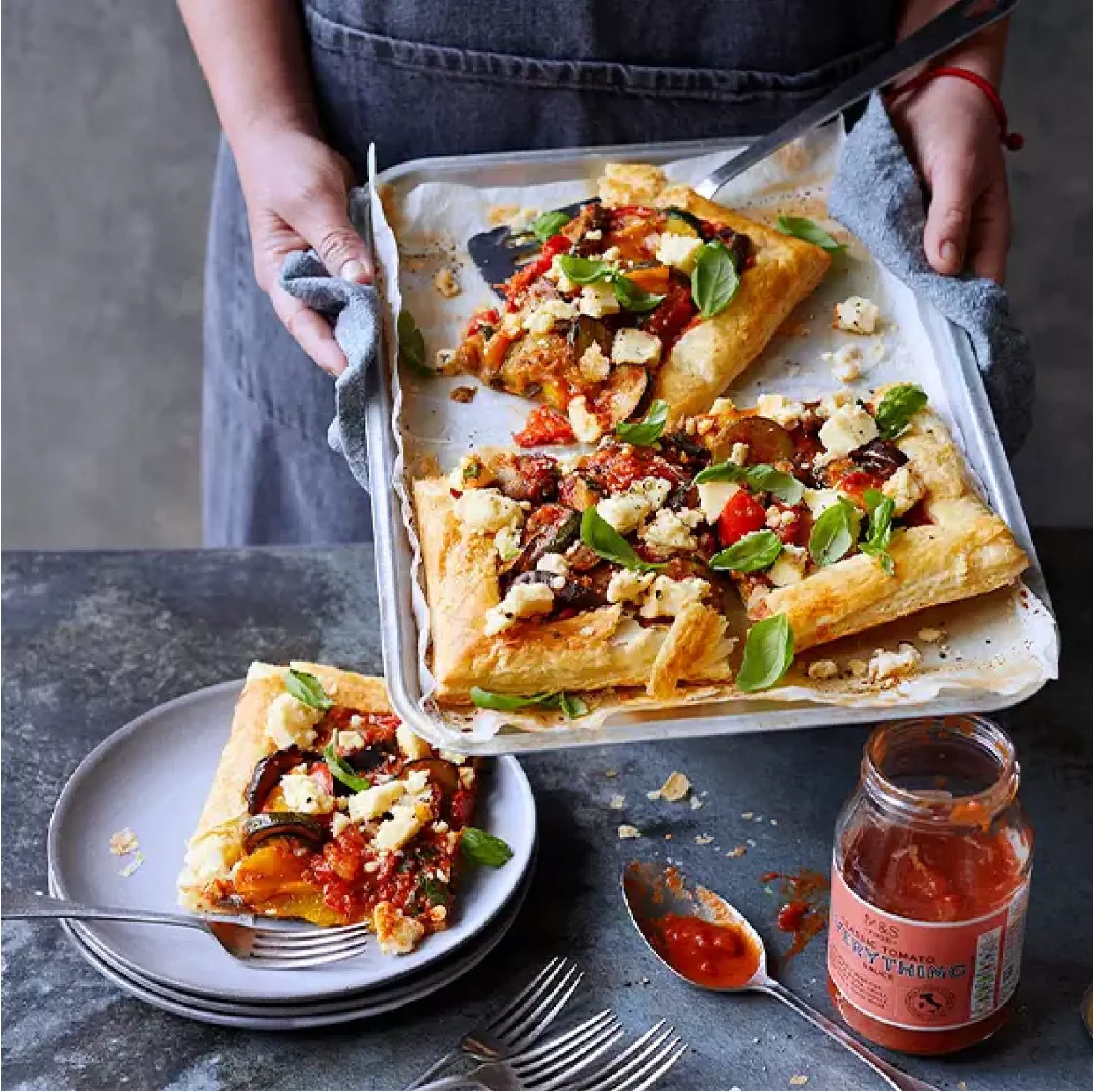 Mediterranean Vegetable Tart
They don't get much easier than this! Take ready-to-roll pastry, frozen chargrilled vegetables, and a jar of Italian Tomato Sauce to create this delicious tart. Great served with fresh, crisp salad leaves for a starter or a light dinner.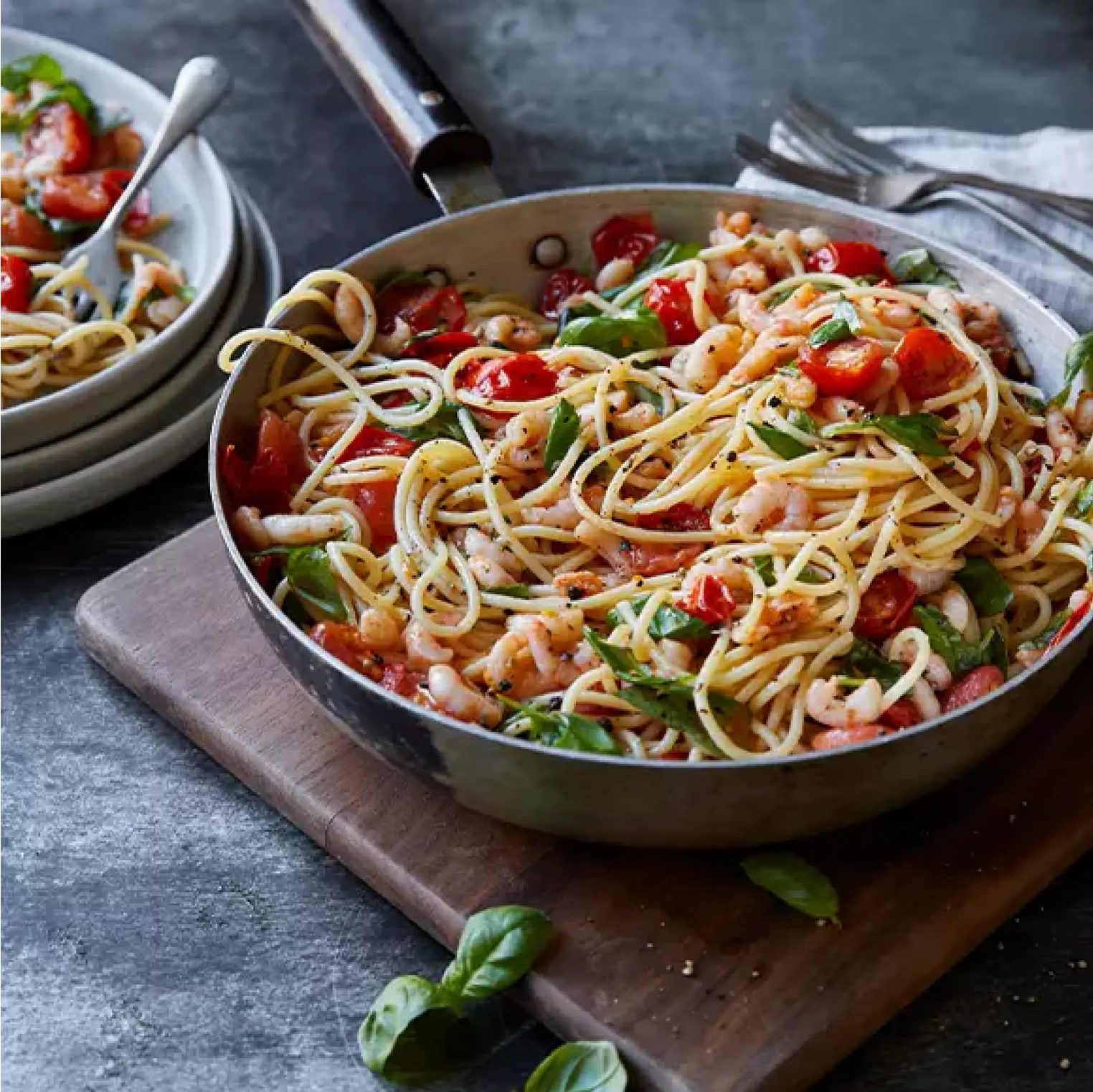 Tangy Tomato and Prawn Spaghetti
Sweet and juicy tomatoes and plump, juicy prawns are a winning combo for this succulent pasta dish. Ready in a flash, this will quickly become your go-to date night recipe!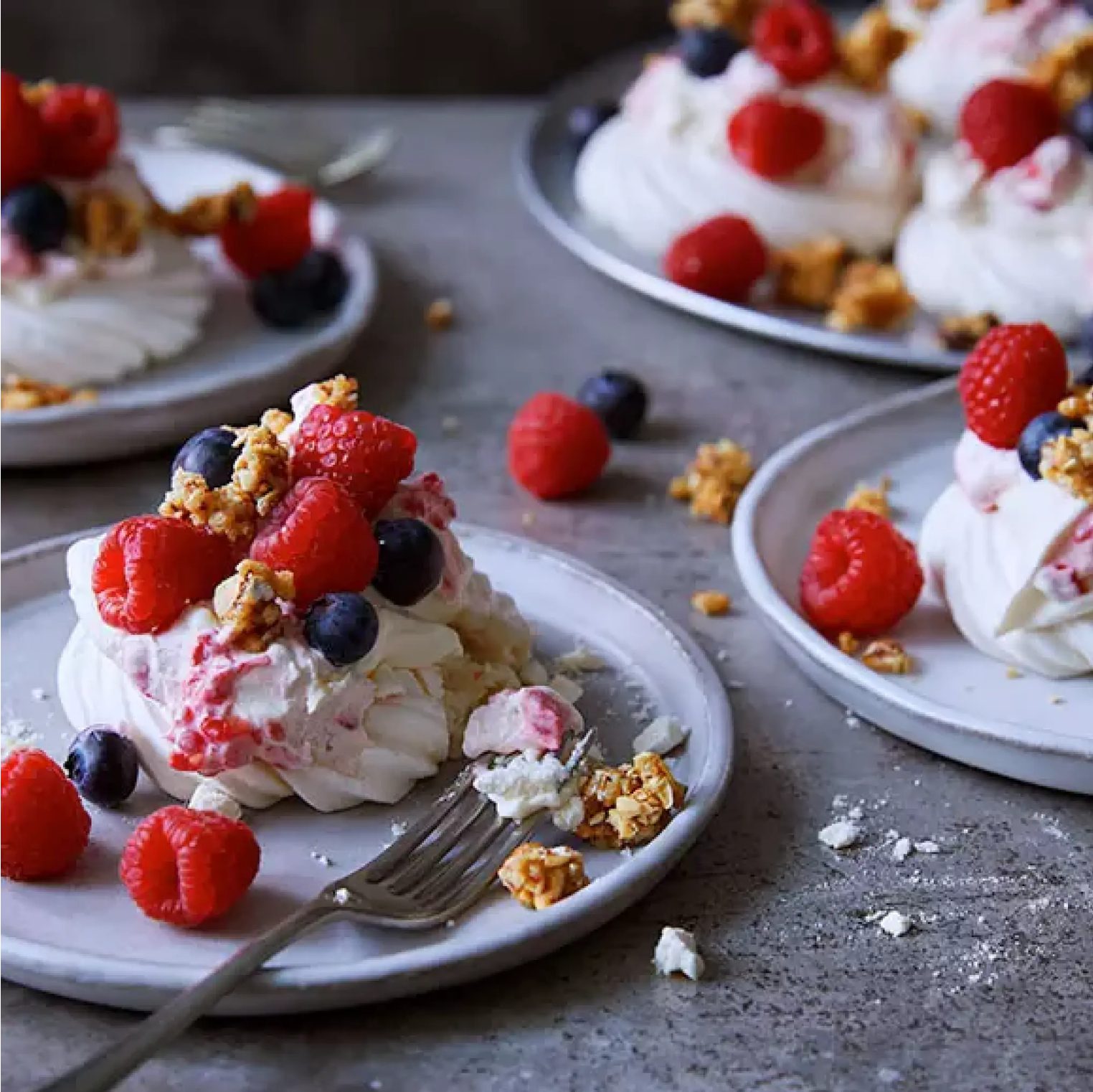 Fruity Mini Pavlovas with Honey Whipped Cream
Not forgetting the dessert, these berry pavlovas are light and refreshing and take a matter of minutes to prepare and assemble. Not a fan of berries? Simply swap them out for your favourite fruits.
Find all of these great recipes and many more from Marks & Spencer here.