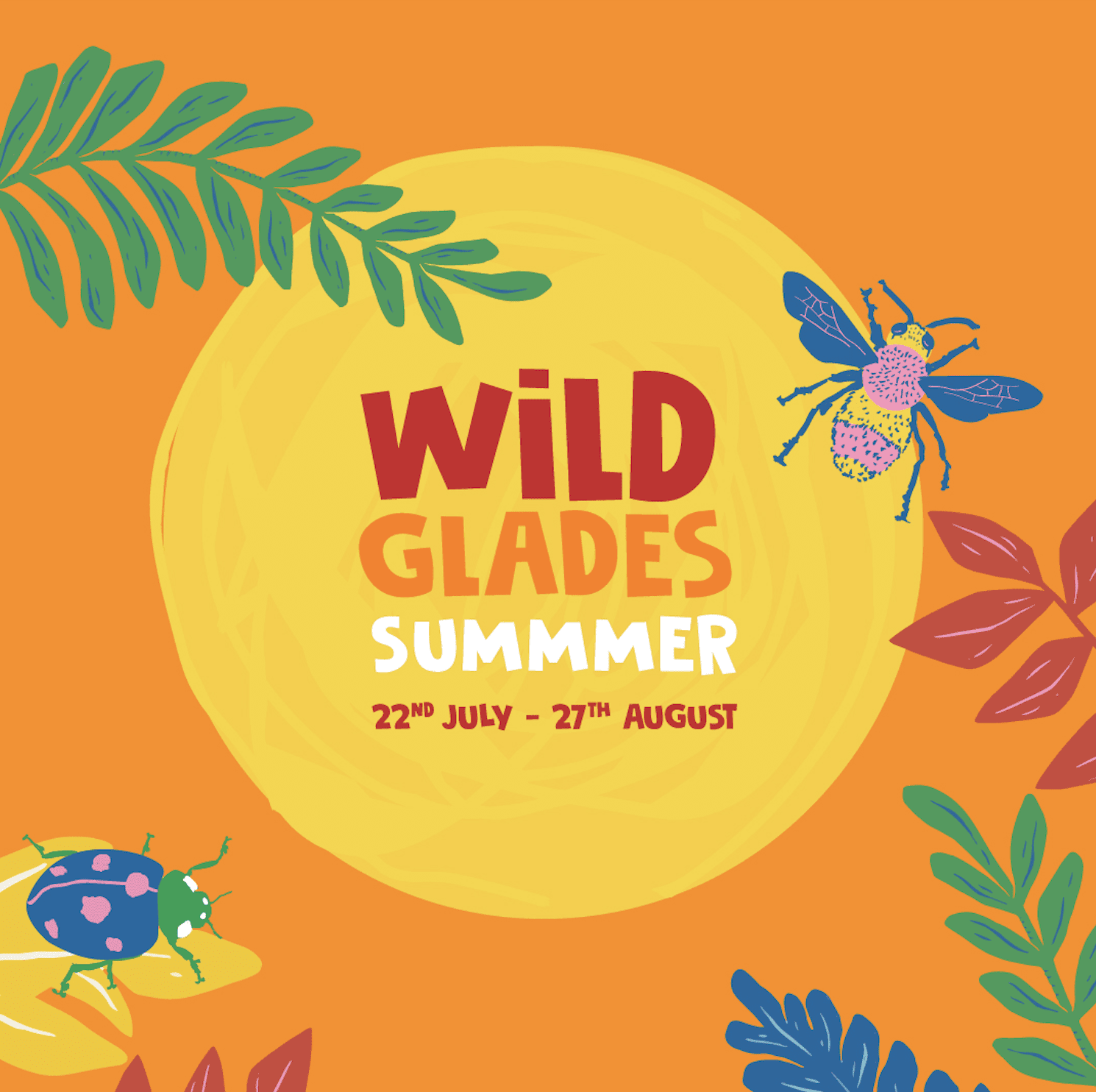 event
Wild Glades Summer
Join Us For The Glades Wild Summer FREE events!
Get your little explorers ready for a family adventure where nature takes centre stage in our big green eco-zone for 6 weeks this summer!
Picture this: a grass carpet beneath your feet, lush foliage surrounding you, and a zone that's as eco-friendly as can be! We've even decked out the space with real living plants, overflowing flowers in charming wheelbarrows, and a green Instagram-worthy wall adorned with beautiful trailing potted plants. (Don't forget to tag us in your photos!)
For a break from the hustle and bustle, step into our zen zone, where you can immerse yourself in a variety of fun activities. Plus, don't miss out on our weekend eco-craft workshops, where little ones can let their creativity soar, whilst learning all about the importance of sustainability! Prepare to be captivated by storytelling and activities that will transport you to a world of tranquillity.
During the first 3 weeks, we'll be building an incredible community bug house together. It's a fantastic opportunity to get involved and make a difference! Once completed, we'll place the house in the Wild Glades area here at The Glades, where bugs can then find their cosy homes for the rest of the Summer. Will you be able you spot any new residents?
Don't forget to embark on our bug trail adventure too, which you can enjoy throughout the 6 weeks! Swing by the Guest Service Lounge to collect your activity sheets and get ready to explore. It's a thrilling journey filled with fascinating discoveries and a chance to learn more about the wonderful world of bugs.
So, why not join us in celebrating the beauty of nature this summer and go wild here at The Glades! Take a look at our FREE event timetable below:
(No prior booking necessary)
WEEK 1
Saturday 22nd & Sunday 23rd July
11am – 4pm
•
Eco Crafting: Creepy Crawled Prints
•
Bug Trail Adventure (collect trail sheets from
the
Guest Service
Lounge
)
WEEK 2
Saturday 29th & Sunday 30th July
11am – 4pm
•
Eco Crafting:
Bead Caterpillars
•
Bug Trail Adventure (collect trail sheets from Guest Services)
WEEK 3
Saturday 5th & Sunday 6th August
11am – 4pm
•
Eco Crafting:
Natural Playdoh Bug Pictures
•
Bug Trail Adventure (collect trail sheets from Guest Services)
WEEK 4
Saturday 12th & Sunday 13th August
11am – 4pm
•
Eco Crafting:
Toilet Roll Eco Bird Feeders
•
Bug Trail Adventure (collect trail sheets from Guest Services)
WEEK 5
Saturday 19th & Sunday 20th August
11am – 4pm
•
Eco Crafting:
Nature Wands
•
Bug Trail Adventure (collect trail sheets from Guest Services)
WEEK 6
Saturday 26th & Sunday 27th August
11am – 4pm
•
Eco Crafting:
Recycled Rubbish Mini Beast Making
•
Bug Trail Adventure (collect trail sheets from Guest Services)