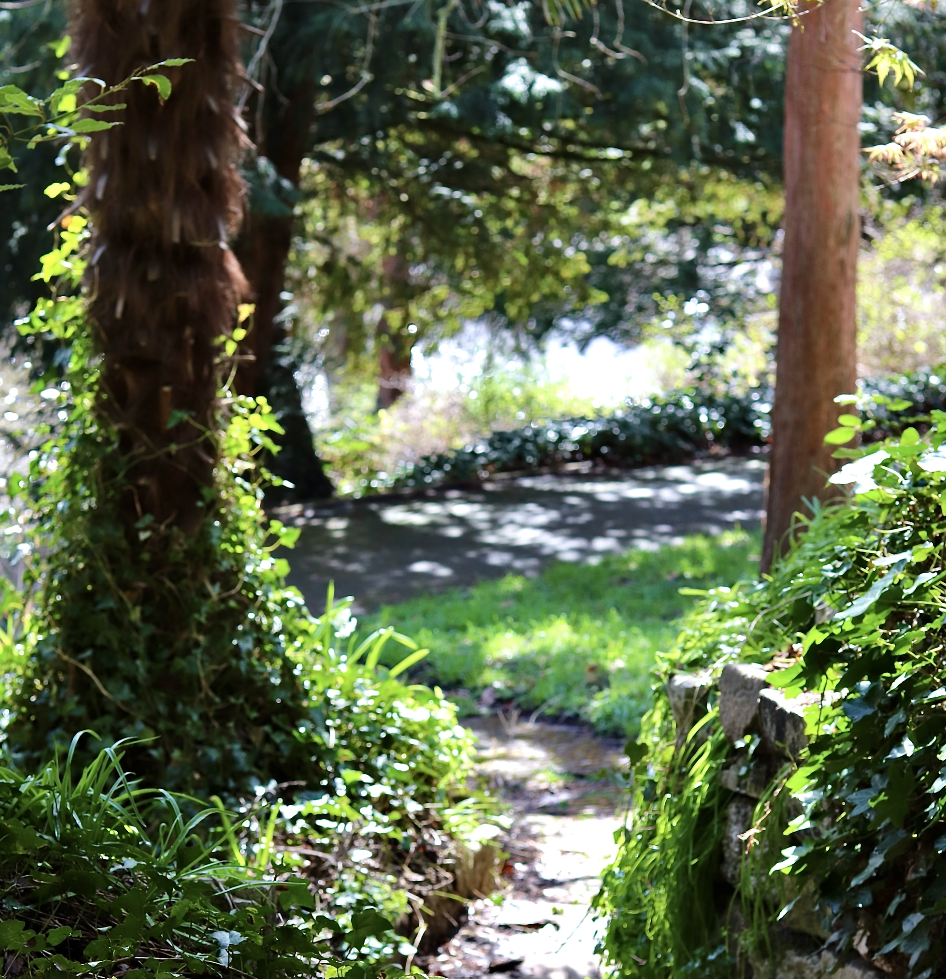 Our Bromley
Top nature spots in and around Bromley
Come with us as we take a stroll around different areas of Bromley, and the surrounding area, showing you where you can go outside and enjoy nature.
You can't go too far in Bromley without seeing a cluster of trees, a leafy corner or a swathe of grass. It's the greenest borough and for good reason. In this corner of South East London, there's a whopping 2,585 hectares of green space, including 100 parks and open spaces, seven of which have been awarded the Green Flag – a scheme by environmental charity Keep Britain Tidy, which recognises well-kept green spaces. And all of this is just beyond the doors of The Glades, or only a short distance away. So what are you waiting for? Let's get outside. 
On The Doorstep
Bromley Park (4-minute walk from The Glades)
This perfectly proportioned park, mere minutes from the High Street, has something for everyone. There's a playground, tennis courts and a skatepark plus plenty of picturesque spots for picnicking. It also has a rich history dating back to the 12th century when it was a hunting ground for the Archbishop of Canterbury. In short, this is a park where you could easily spend a couple of hours without much of an agenda, simply follow your nose, follow the paths and stop to smell the roses in the Church House Gardens.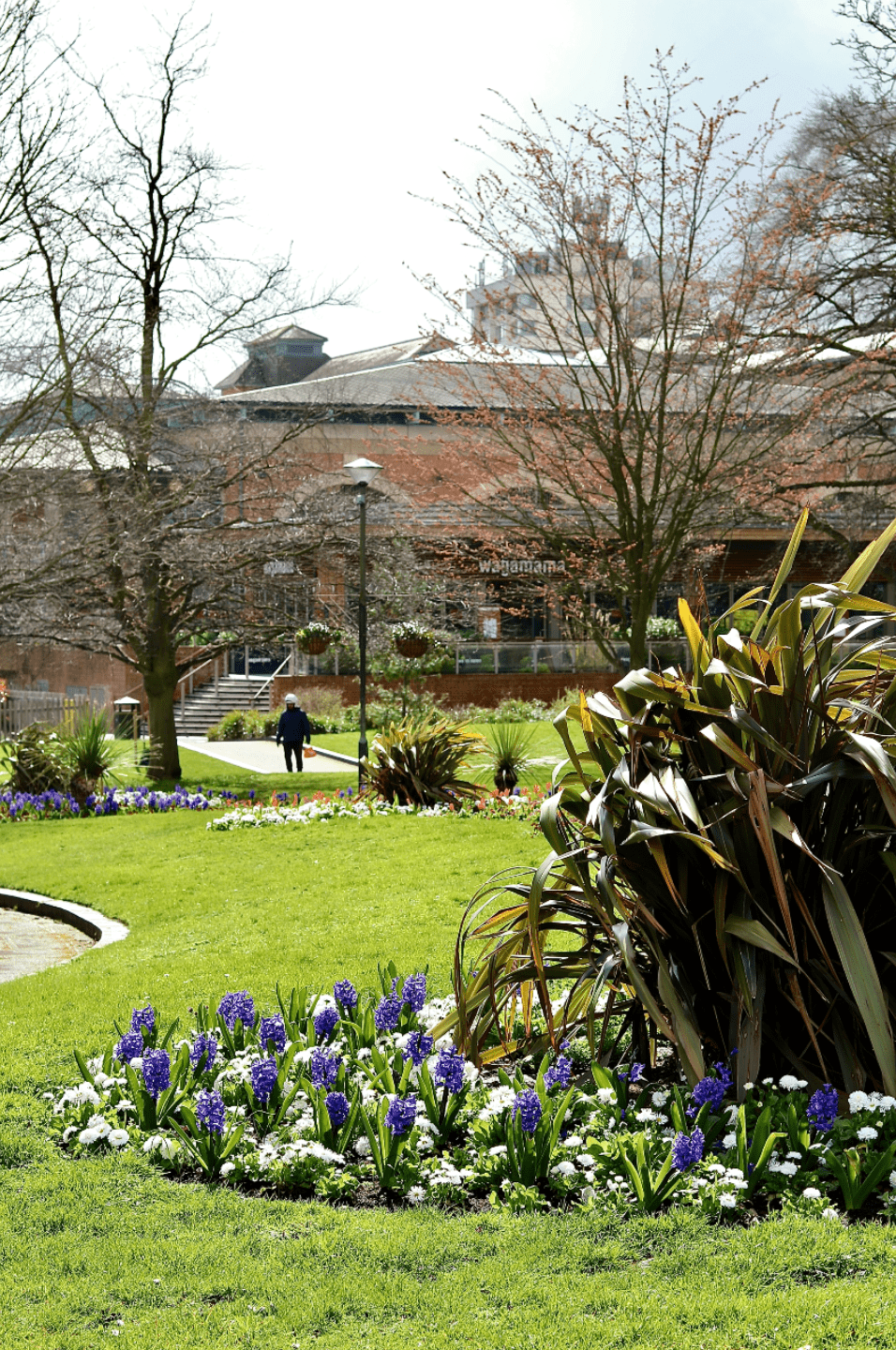 Queens Garden (2-minute walk from The Glades)
This well-kept garden is just a stone's throw from The Glades. It might be small but it has Green Flag status and is known as a go-to spot away from the hustle and bustle of the High Street. Once a piece of farmland belonging to Bromley Palace, this patch of green has also been a grazing ground for horses as well as a cricket pitch. Today, the garden is home to a cluster of stately-looking cedar trees as well as neatly manicured flower beds that burst into life with the arrival of Spring.
further afield
Kelsey Park (40-minute walk or 8-minute drive from The Glades)
There's a lot to see at Kelsey Park. It's a haven for wildlife with over 65 species of birds plus all kinds of flora and fauna. The park we know and enjoy today first opened almost 100 years ago in 1913. But its history dates back even further to the 12th century when the Kelsey area belonged to the Lord of the Manor of Beckenham. Visitors today will be spoilt for choice with the amount of activities on offer, from tennis to bird watching to mini golf. Take advantage of the longer days and make plans for a post-work picnic with views across the lake. 
Chislehurst Caves (40-minute walk or 8-minute drive from The Glades)
You wouldn't think that just beyond Bromley's bustling high street is a warren of man-made tunnels, hidden some 30 metres underground. As ancient as the city itself, it's believed the caves were first carved out of the chalk by Romans. Later, they were used in World War I as an ammunition dump and in World War II they formed Britain's largest bomb shelter. Go down below and experience the cave's rich history for yourself on a 45-minute lamplit tour.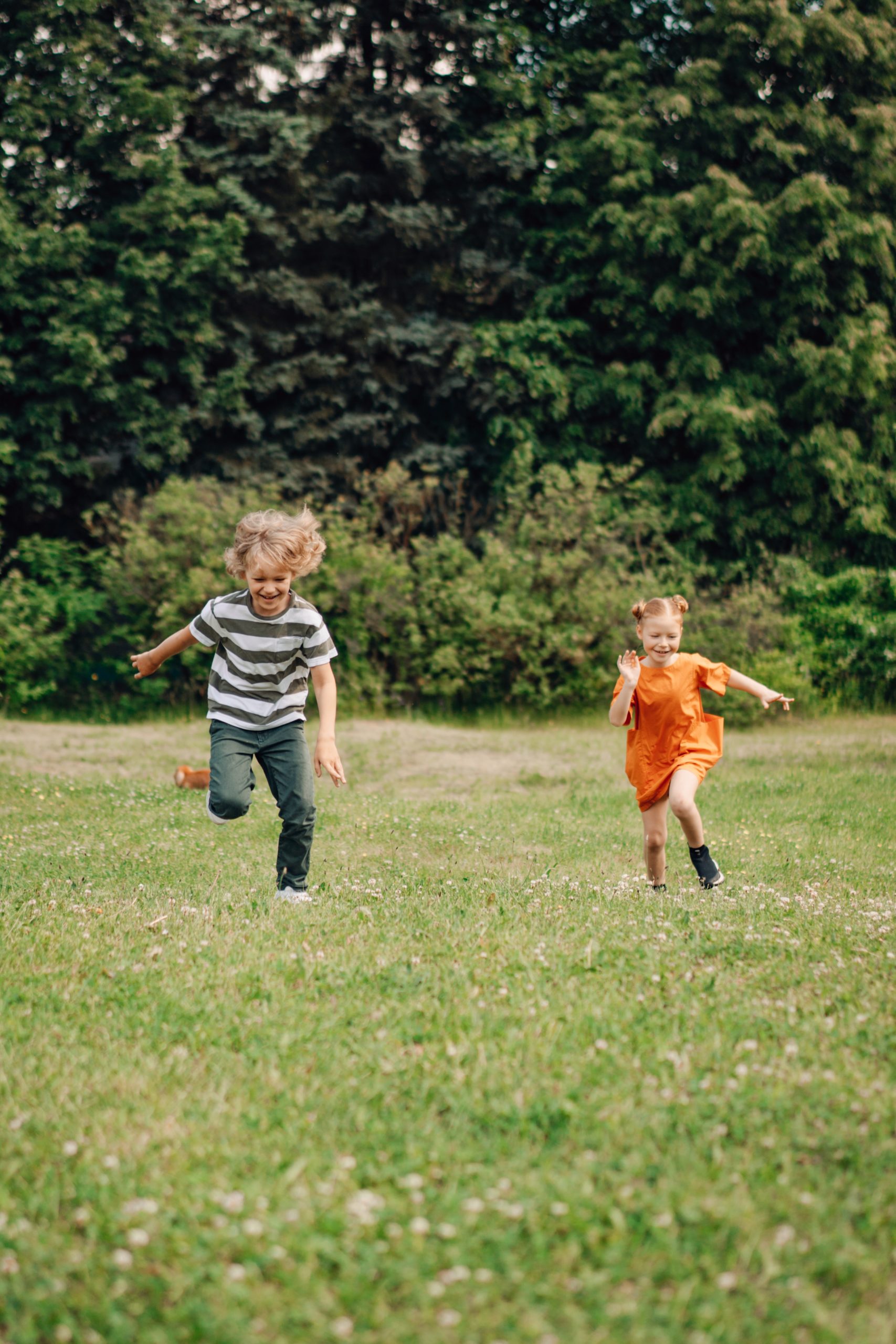 High Elms Country Park (18-minute drive from The Glades)
Sprawling across 250 acres, High Elms Country Park is formed of woodlands, formal gardens and wildflower meadows. The park is also home to BEECHE (Bromley Environmental Education Centre at High Elms), which houses the Green Roof Café and education centre. A certified Nature Park, you're almost guaranteed to catch a glimpse of resident birds, including woodpeckers and treecreepers. Other points of interest include a Cuckoo Lodge, an Eton Fives Court dating back to 1840 and an old Ice Well. Whether you visit during the depths of winter or peak spring, there is so much to see in this varied and thriving landscape. 
Downe Bank (20-minute drive from The Glades)
Downe Bank is not just a nature reserve. It's a unique site that covers meadows and grasslands, where Charles Darwin conducted scientific observations of orchids and his findings informed his book Fertilisation of Orchids, which was published in 1862. Today the area is maintained by Kent Wildlife Trust, who work to maintain its ancient trees and lesser-spotted species including green hairstreak butterflies and dormice. Visit for a leisurely walk and you'll soon feel far away from the traffic and commotion of Bromley's town centre. 
Beckenham Place Park (45-minute walk or 9-minute drive from The Glades)
Ancient woodland? Swimming lake? Nature trails? Skate park? Beckenham Place Park ticks all of these boxes plus many more. Just a short drive from The Glades, this park draws a crowd for its sweeping grass verges and flat-calm lake that are set against the gorgeous Georgian Beckenham Place Mansion. Inside, you'll find an arts, cultural and community centre with a record store, bar, cafe, artists studios and regular pop-up events. Meanwhile, back outside, the park covers a vast 98-acre expanse punctuated by the open-water swimming and boating lake, two playgrounds, a BMX and skate track plus an abundance of nature. Whether you make a day of your visit or swing by for an amble around the lake, time here promises to be nourishing for your body and mind. 
Get your steps up and go explore the nature that Bromley, and the surrounding area, has to offer!