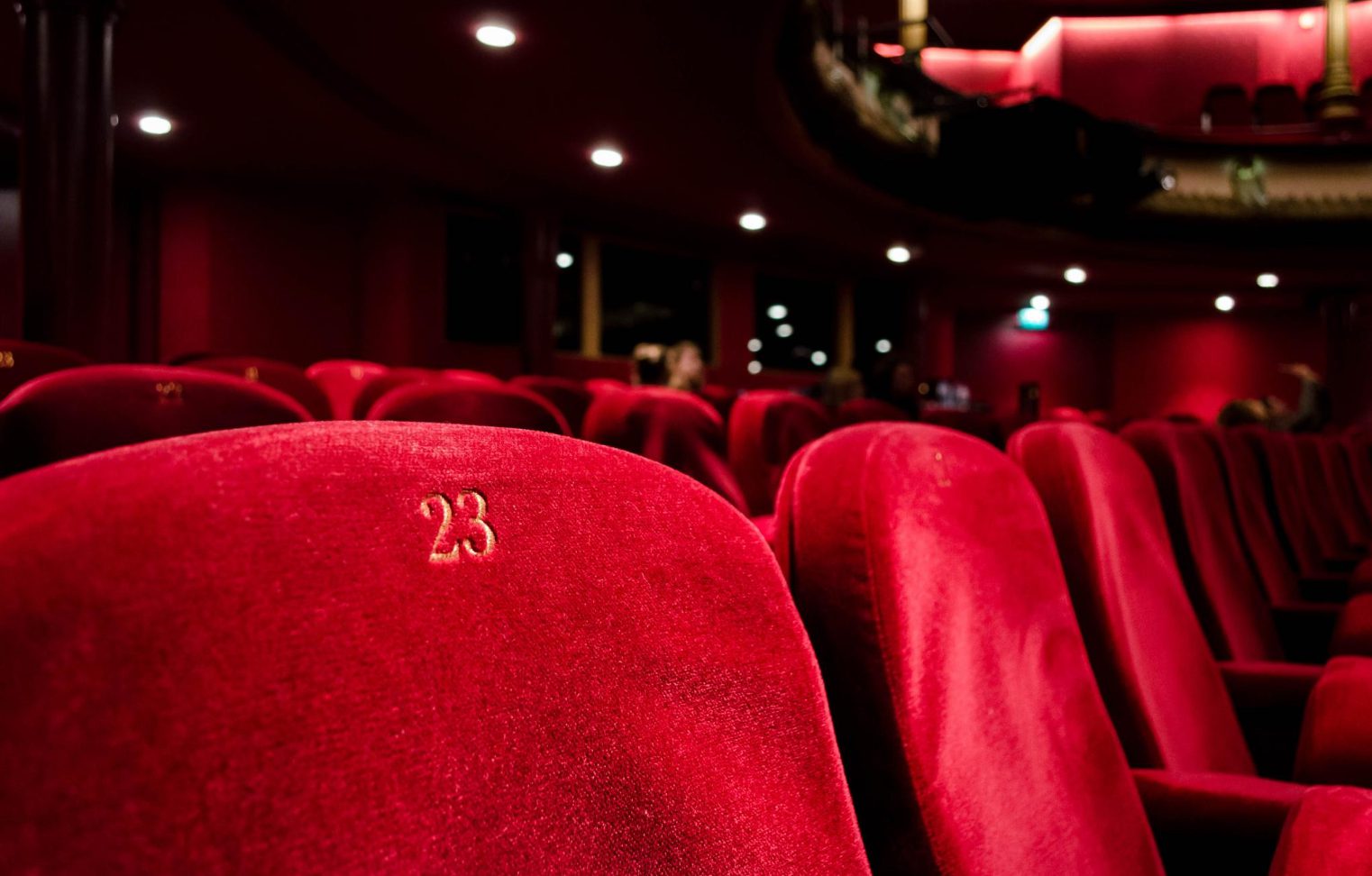 Bromley Life
The Show Must Go On
It's showtime! The Churchill Theatre promises a season of sensational shows this winter. Read on to find out more.
After a tumultuous few years, theatres across the city are open and thriving once again. But you don't have to go as far as the West End to see an unmissable show, oh no! Since 1977 the Churchill Theatre in Bromley has been one of the South East's most sought-out destinations for drama, comedy, one-night only shows, pantomime, all-bells-and-whistles musicals and much more.
Now back and arguably better than ever, the Churchill Theatre promises a season of sensational shows, offering something for all audiences. What are you waiting for? It's showtime!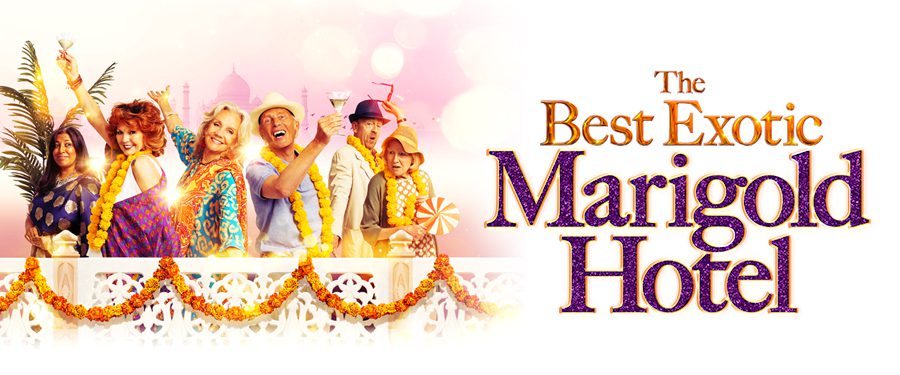 The Best Exotic Marigold Hotel
From Tue 18 – Sat 22 October
The Best Exotic Marigold Hotel transports you to India from the comfort of your plush theatre seat. Adapted from the 2004 bestselling novel These Foolish Things by Deborah Moggach, the much-loved story centres on a group of British retirees right as they're about to embark on a new life. Simply put this is a joyous, uplifting show with a stellar cast and a majestic set.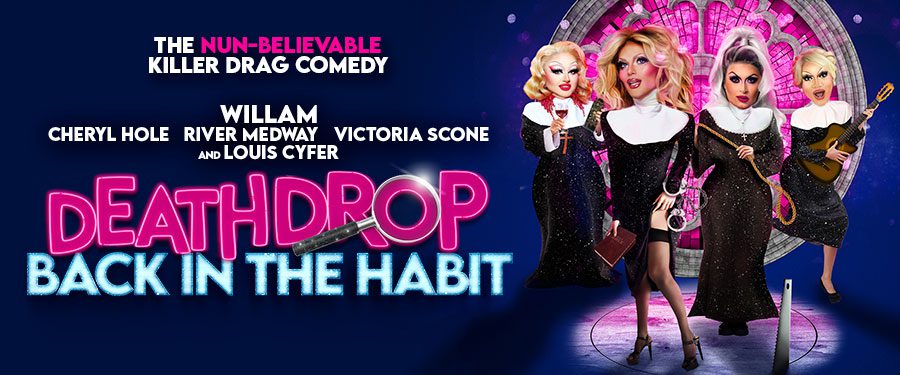 Death Drop Back in the Habit
From Thu 27 – Sun 30 October
Legendary drag queens take to the stage in this unlikely yet laugh-a-minute murder mystery. With the help of an unexpected visitor from the Vatican, can Mother Superior and the rag-tag Sisters of St Babs save their convent from the serial slayer? We can only pray.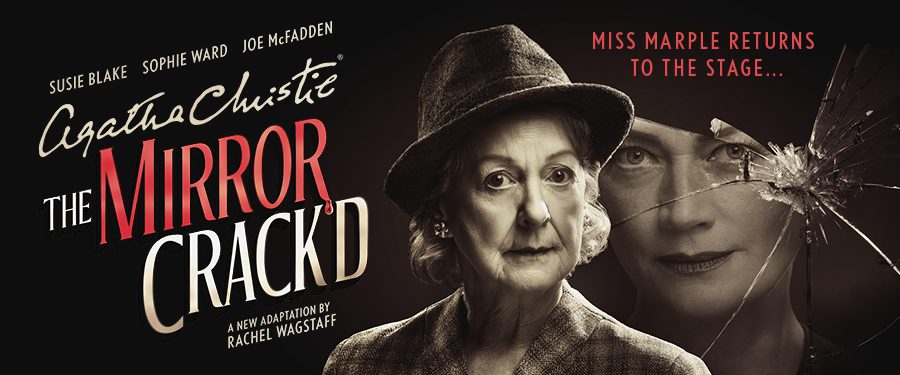 The Mirror Crack'd
From Tue 22- Sat 26 November
Picture the scene: it's 1960s England and something isn't quite right in the sleepy village of St. Mary Mead. There's a sense of lurking fear, creeping curiosity and out of the blue; a vicious murder. Cue Miss Marple, the sweet old lady with a mind like a steel trap who is on the case to solve the crime. With an all-star cast, this is a thrilling mystery about revenge and dark secrets.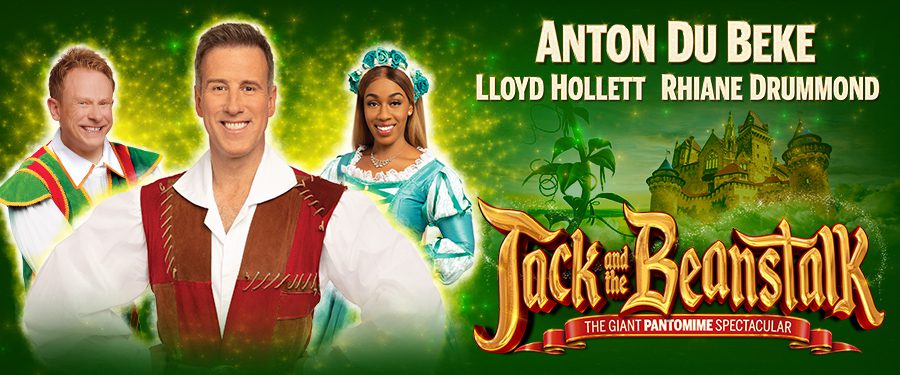 Jack and the Beanstalk
From Sun 4 December – Sat 31 December
The much-loved tale of Jack and his gigantic beanstalk is reimagined for the stage this Christmast. Starring ballroom dancer and TV favourite Anton Du Beke, alongside Bromley panto-favourite Lloyd Hollett and talented West End performer Rhiane Drummond, join Jack and Co, as they take on the evil giant and win riches beyond their wildest dreams.