Bromley Life
Discover The Bromley Art Society Exhibition Here at The Glades!
Calling all art enthusiasts and creative souls! Join us at The Glades for a fantastic exhibition from the Bromley Art Society.
The Bromley Art Society believe that art is something you do and enjoy, no matter your skill level. From seasoned pros to enthusiastic beginners, everyone's welcome to jump right in and let their creative spirits soar.
The art-loving community is intricately connected with various local groups and artists, making The Bromley Art Society the heart and hub of creativity in Bromley and beyond. You might just spot some of the talented members exhibiting their masterpieces in other fantastic art trails and galleries, like the Dulwich Art Trail, Catford Arts Trail, Sydenham Arts Trail, and more.
Here at The Glades, we've got around 40 brilliant artists showcasing their incredible work on the Upper Mall until 20th August, right next to the NHS Hub. The artists are currently exhibiting a variety of three-dimensional wonders. From majestic sculptures to charming ceramic pieces, it's a feast for the eyes you won't want to miss. And there's even more to come over a six-week period!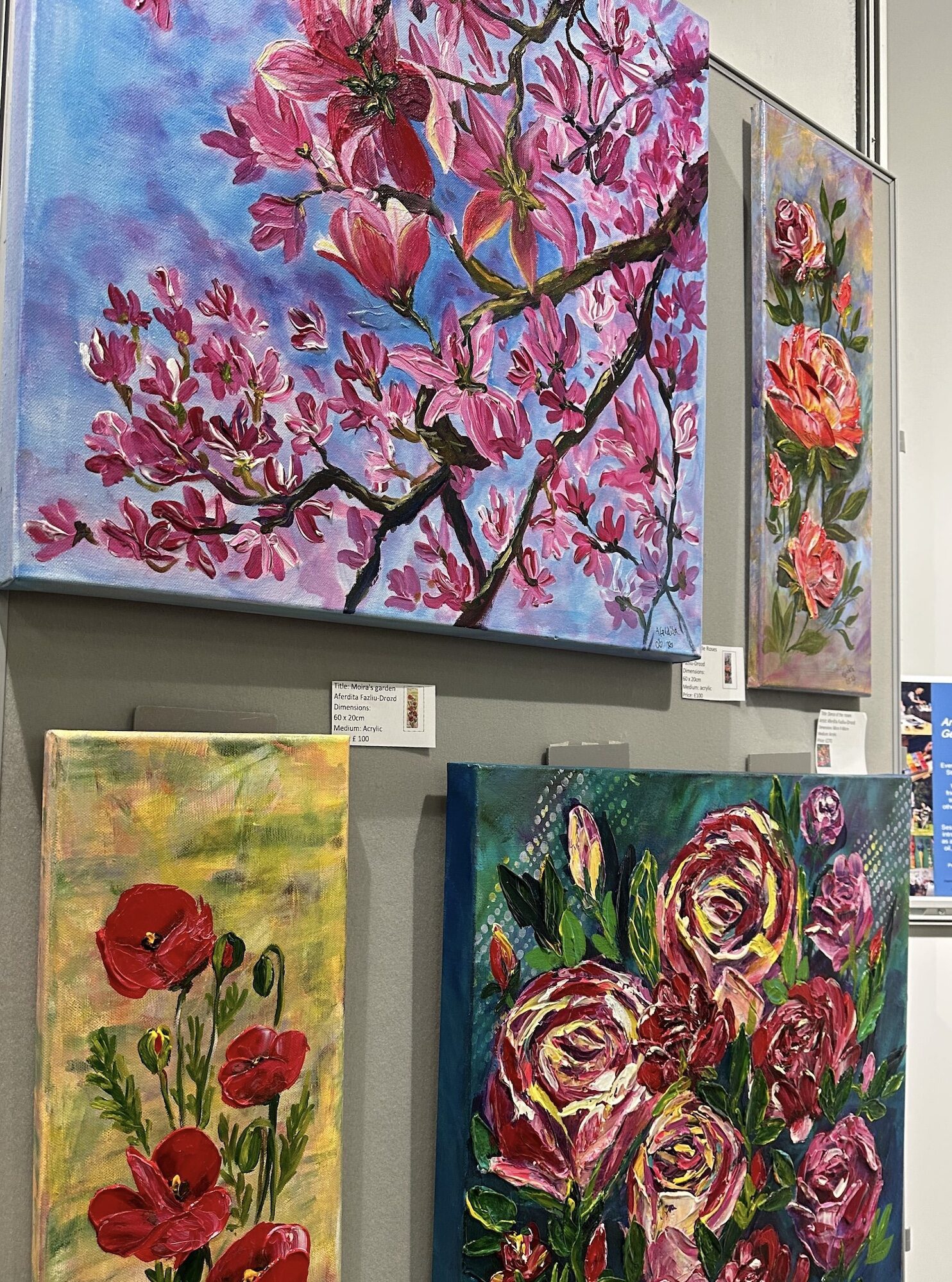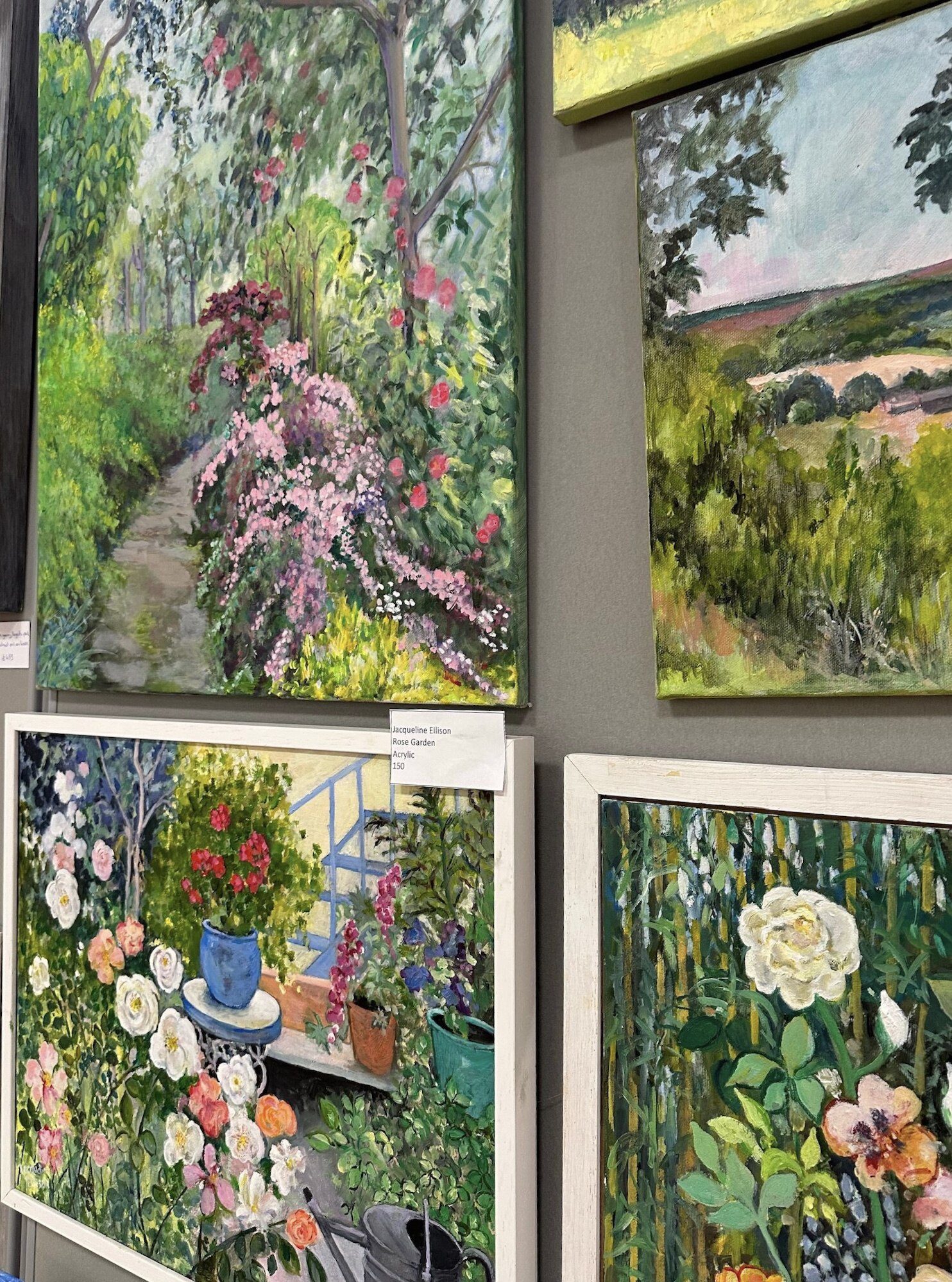 For some members, exhibiting their creations is the ultimate draw of the vibrant society. But Bromley Art Society isn't just about the art – it's all about the practical and social sides too! Whether you want to showcase your artistic genius or to make lifelong friends, the Bromley Art Society is a fantastic thing to be part of.
From bright-eyed enthusiasts in their twenties to the seasoned maestros in their vibrant nineties, age is merely a brushstroke in the canvas of the community. The artists are a diverse bunch hailing from Bromley and its surrounding boroughs, united by their love for creativity.
Throughout the exhibition you can expect to find stunning paintings, mesmerizing drawings, intricate textile art, captivating ceramics, delightful prints, and crafts.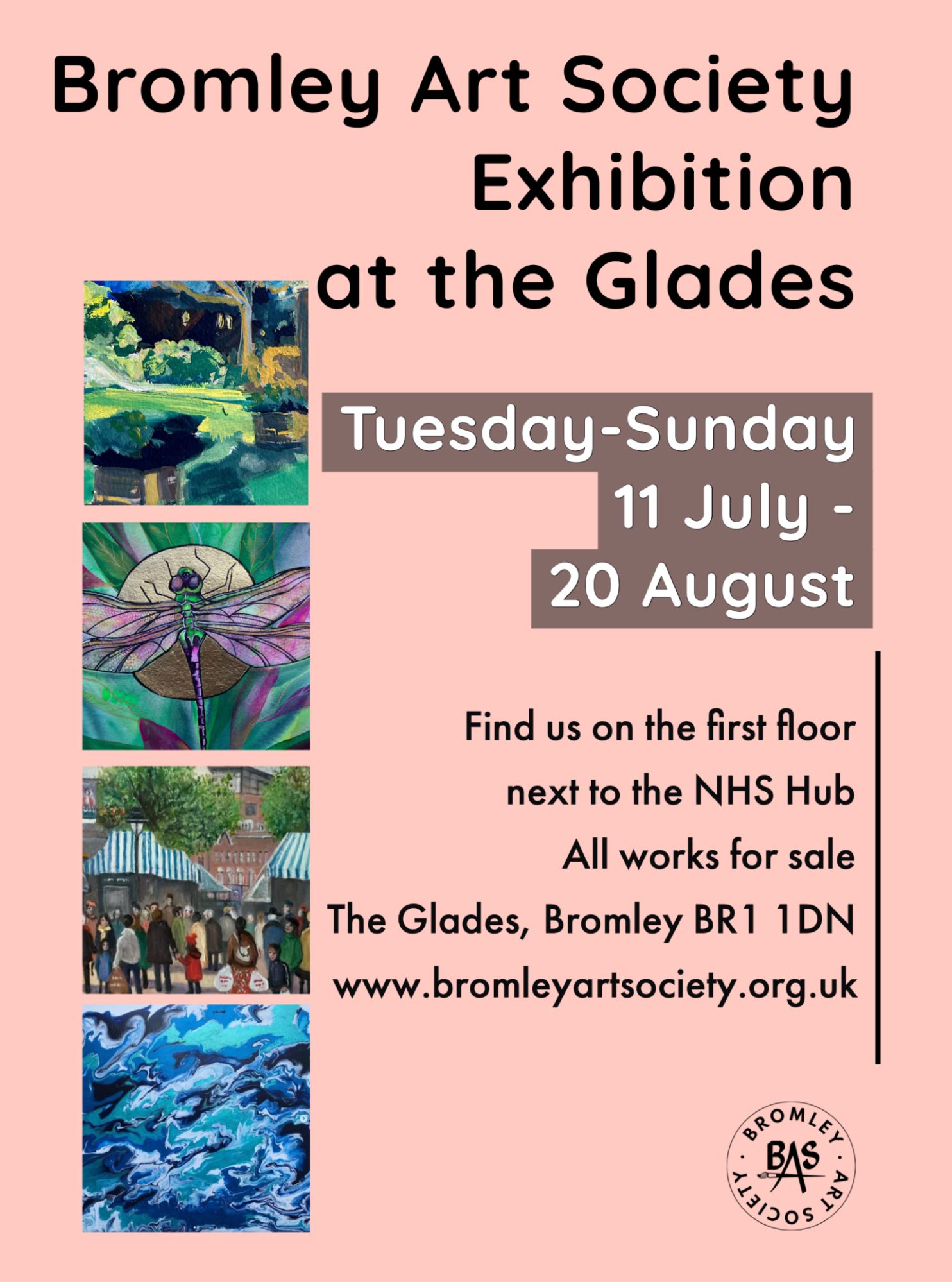 Admission is FREE, so be sure to pop in and visit the Bromley Art Society Exhibition this summer. The stewards are not just friendly faces; they're fellow art lovers and members of the society too, so say hello and don't be afraid to ask any questions you may have.
The Bromley Art Society doesn't stop at exhibitions! Join them for practical art sessions, where you can mingle and create without any pressure. Plus, catch monthly demos at the Daylight Inn in Petts Wood, and let your imagination run wild with the online art group's monthly themes!
The Bromley Art Society Exhibition continues at The Glades, open Tuesdays to Sundays until 20th August, so be sure to stop by whilst there's still time! If you don't get chance to visit, fear not, as the exhibition then continues at a new location at the Paxton Centre opposite Crystal Palace Station.
Find out more at https://bromleyartsociety.org.uk/