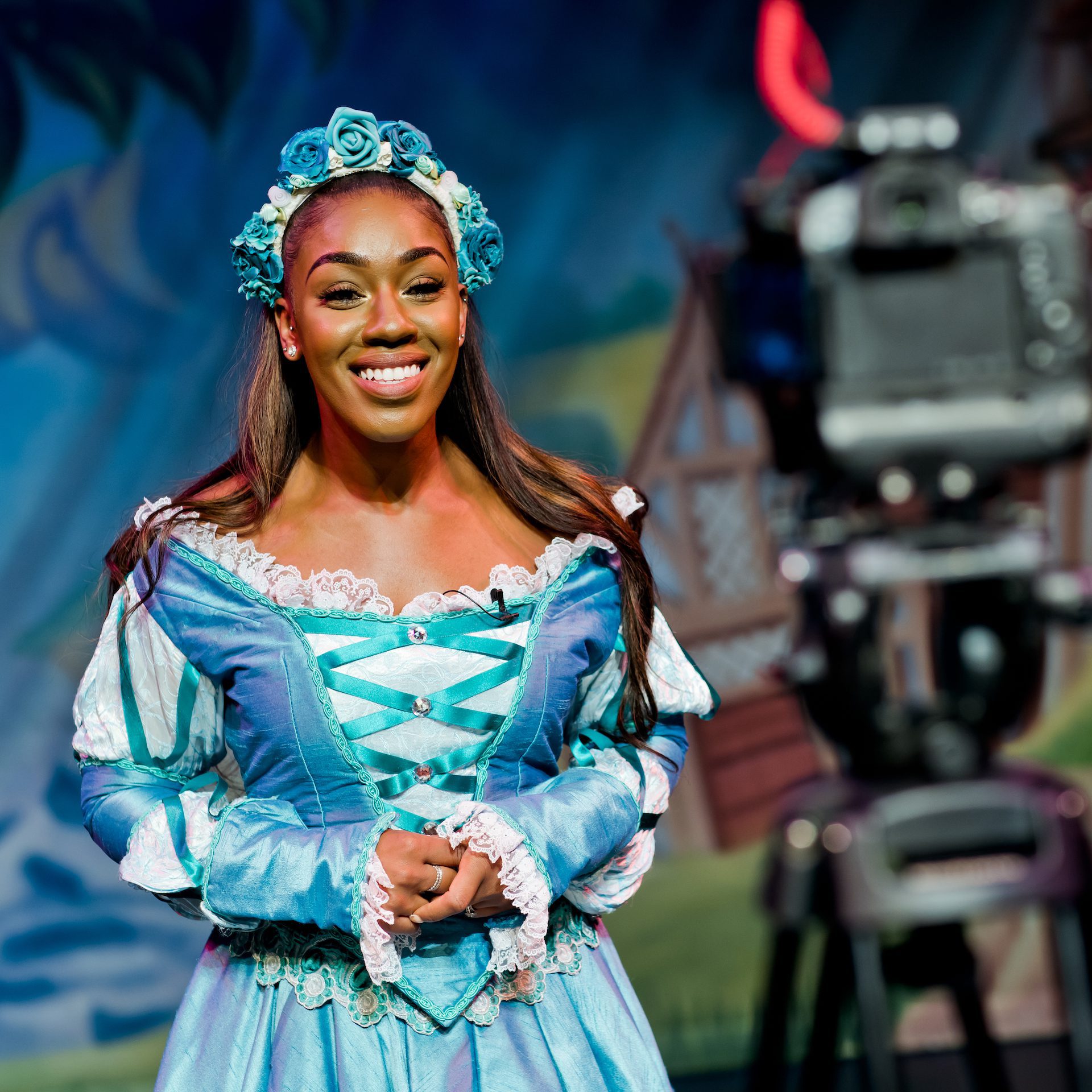 Bromley Life
An interview with Panto Princess, Rhiane Drummond
Ahead of this year's upcoming pantomime at The Churchill Theatre, we caught up with West End star Rhiane Drummond to chat all things festive!
She's starred in the likes of Dreamgirls, Sister Act and Hairspray to name a few, and now the talented West End performer Rhiane Drummond is taking the stage in her hometown of Bromley for her panto princess debut!
Rhiane will be starring alongside Anton Du Beke and Lloyd Hollett in Jack & The Beanstalk at The Churchill Theatre this December, and we couldn't wait to chat with her to find out what she's looking forward to this Christmas.
The Glades: Hi Rhiane, lovely to meet you! We understand you live fairly locally?
Rhiane: Hi! I do, I currently live in Eltham, and my family all grew up in Southeast London, in Bromley and Brockley.
TG: Are you excited to be in Bromley for the panto?
R: I am! This is the first panto I've done since I was very young when I was around 10, so it's really exciting for me, and amazing to be doing it here in Bromley.
TG: What are you most looking forward to this Christmas?
R: Hopefully a bit more normality! It will be really nice for everyone to be able to let their hair down and come to the theatre, and for everyone to be back with their families again.
TG: What's your favourite Christmas tradition?
R: I do like going to midnight mass which is always lovely. I also get matching pyjamas with my hubby on Christmas Eve so we both wake up feeling festive on Christmas morning!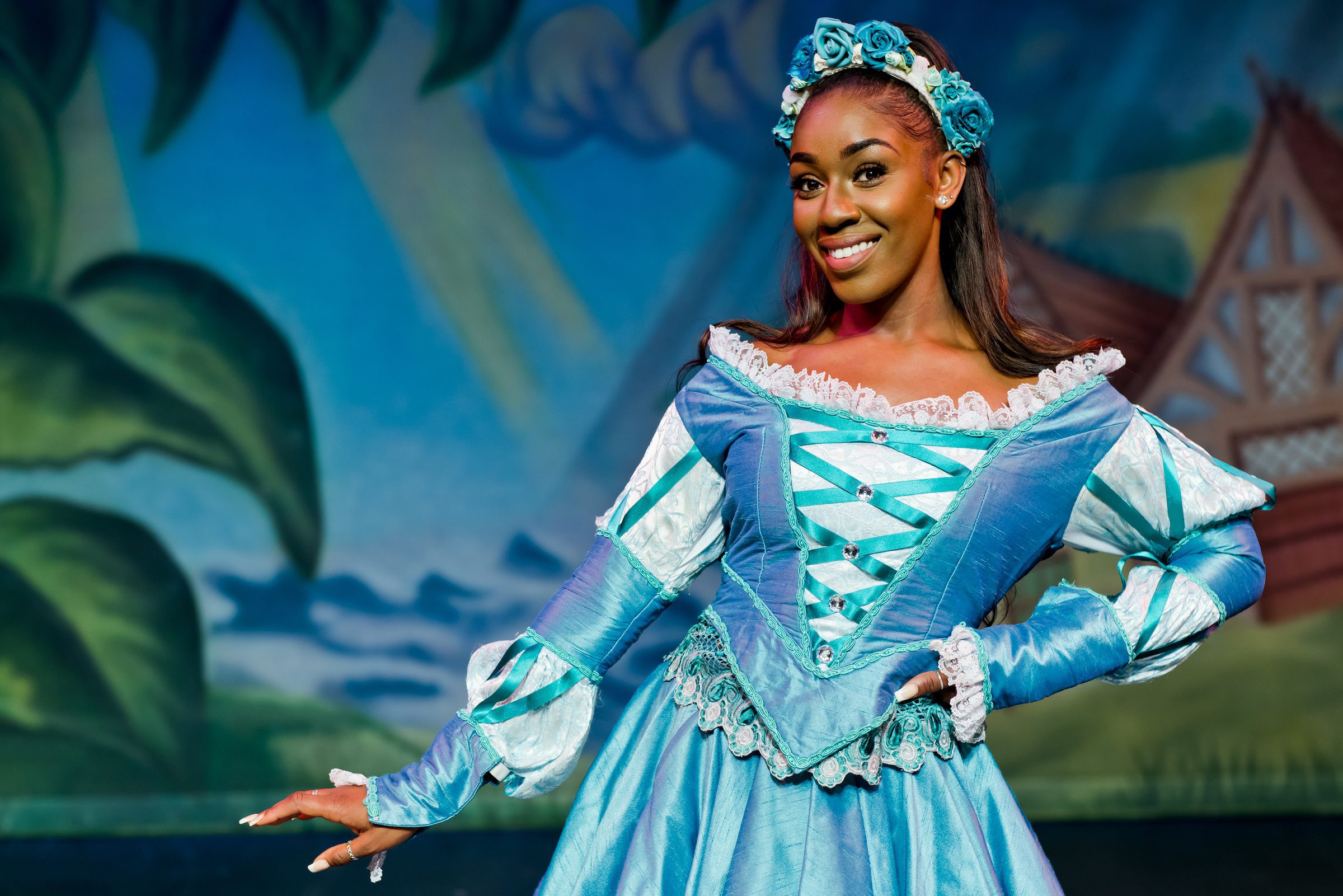 TG: If you could buy a pair of Christmas Pyjamas from any store in The Glades, which one would it be?
R: I'm going to say… if Zara did Christmas pyjamas, I'd get them all!
TG: Yes! Sign us up! Do you have anything on your Christmas list this year?
R: Lots!! I really need a new laptop, maybe a MacBook Pro.
TG: Nice! We have an Apple store at The Glades if you need to send any hints to anyone! Do you have any Christmas parties lined up?
R: Well, I have a lot of friends that are turning 30 in the run up to Christmas, so there's going to be loads of parties to celebrate!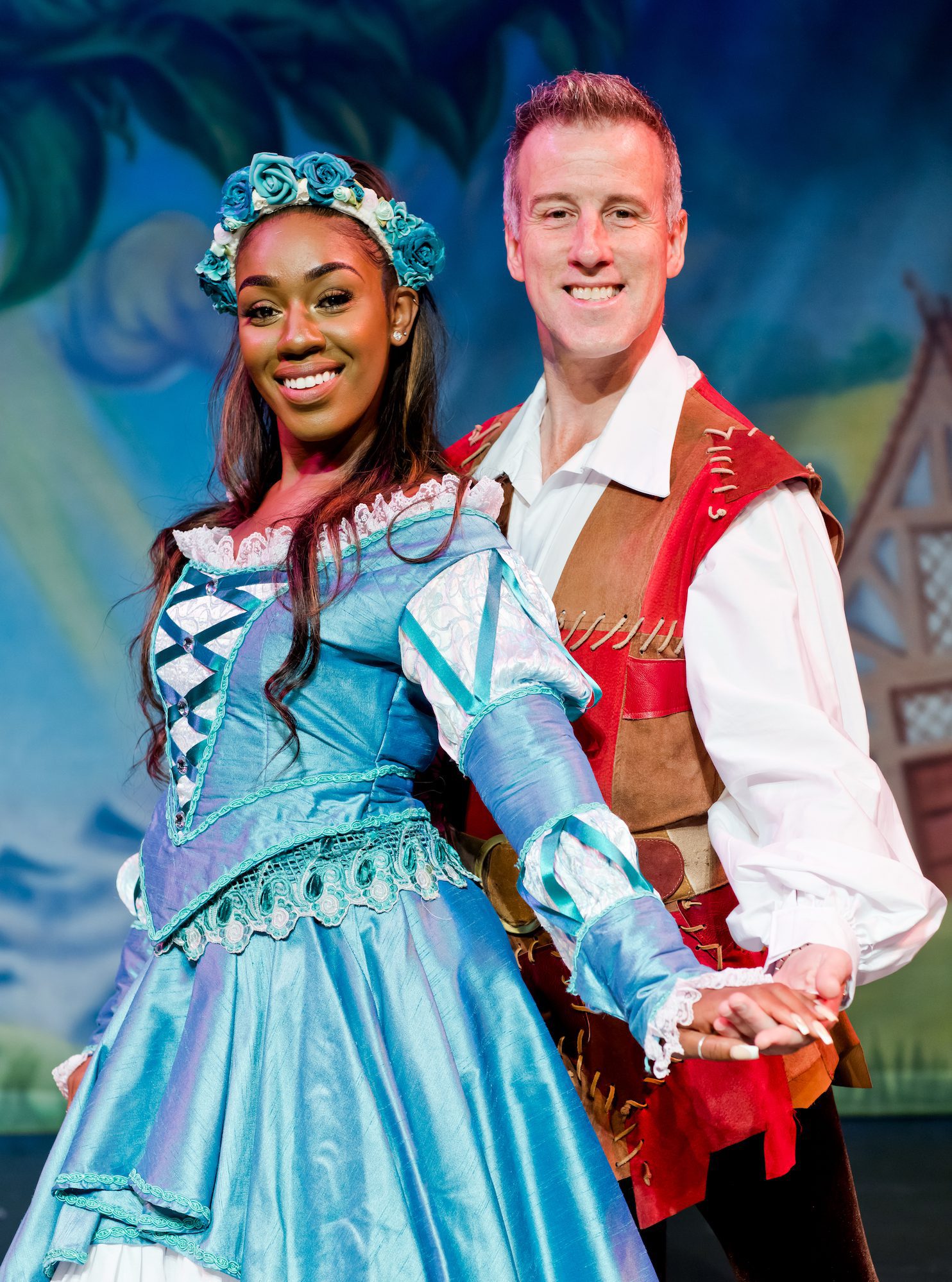 IMAGE BY KATE DARKINS
TG: Are you looking forward to spending Christmas in Bromley?
R: Oh, I'm SO excited! I'm excited to be so local. I'm hoping that I can go and do some shopping in between shows. This Christmas will be all about the kids in my family, as well as my friends' children, so I can't wait to go shopping to treat them all.
TG: Which shops are you going to be visiting in The Glades to tick off the shopping list?
R: Definitely Zara! Also The White Company, Rituals for the candles, and Superdrug & Boots for the essentials.
TG: Who do you think will enjoy this year's pantomime at The Churchill Theatre?
R: Everyone! Absolutely everyone. From the kids up to the older generations, there's going to be plenty of laughs, smiles and excitement!
TG: Do you have a Christmas jumper?
R: I do! It has Drake on it, and he's doing his Hotline Bling dance.
TG: We love that! If you could design your own Christmas jumper, what would it look like?
R: Maybe Anton Du Beke will be on it!
TG: Thank you so much for talking to us Rhiane. We can't wait to see the show and we hope it all goes well!
R: Amazing, please do! Thank you so much!
Tickets to see Jack and the Beanstalk at the Churchill Theatre are available to purchase now here